Medifast is more than just a meal delivery service. It does not only help you lose weight but functions as a lifestyle guide, offering all the resources you need to develop good eating habits, learn how to cook healthy foods, find the exercises that work best for your body, and generally move from struggling with your weight to feeling good, looking good, and increasing your life satisfaction.
If you are having trouble shedding pounds on your own and sticking to your plan to eat more healthily and get in shape, Medifast meal delivery service can provide all the meals and snacks you need to stay full and say goodbye to those extra inches. However, its aim is not to get you hooked on its meals but to teach you how to eat healthily on your own. Whether you are on a Medifast program or have already reached your goal weight and want to stay fit forever, you can make use of the amazing Medifast recipes that are inspiring, delicious, and good for your body.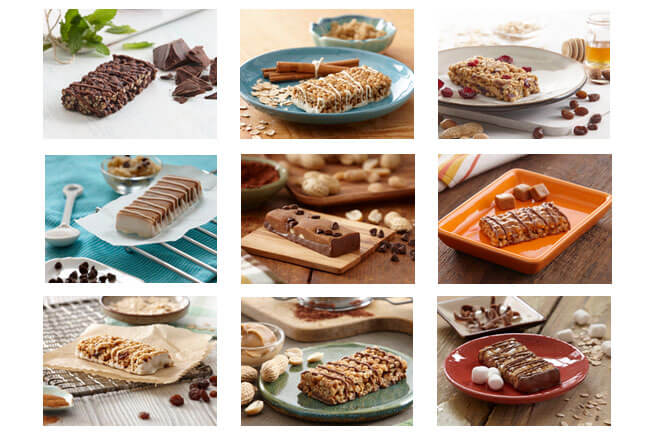 Medifast Meal Plans
All Medifast recipes are split between 3 weight loss/maintenance plans created to suit the needs of customers with different dietary goals and requirements. Medifast meal plans include Medifast Meals for weight loss, Thrive by Medifast, and Lean & Green Meals. On top of that, the company also offers 4 different 30-day meal kits and a healthy variety of snacks, condiments, hydration options, and supplements.
Medifast has also created a series of comprehensive guides that can teach you how to accommodate your special dietary needs with Medifast meals. The company's menu offers endless possibilities dedicated to seniors, nursing moms, vegetarians, people allergic to gluten, and individuals with diabetes.
Medifast Meals For Weight Loss
This plan is the core of the Medifast weight loss method. All the meals are completely interchangeable, so every meal goes toward your daily count of Medifast dishes, no matter in which order you decide to eat them.
Medifast's weight loss plan features more than 65 meal options, so whether you're in the mood for something savory, sweet, hearty, hot, cold, crunchy or chewy, the meal delivery service has got you covered.
Every meal in this plan is fortified with essential minerals and vitamins required for optimal nutrition and healthy weight loss. All meals feature a similar nutritional footprint with low amounts of fat and controlled carbs. Meal options available include healthy shakes, bars, drinks, smoothies, hearty choices, crunchers, breakfasts, and desserts.
Thrive By Medifast
Thrive is a meal plan designed to help you maintain your weight loss once you've achieved your perfect figure. Every day consists of 3 Thrive by Medifast Healthy Fuelings, 2 Lean & Green Plus Meals, and 1 Balanced Meal.
Medifast Healthy Fuelings are designed to provide you with all the nutrients you need for a healthy life while maintaining your weight. They're delicious but also highly convenient due to their portability. They're high in protein and fiber and completely interchangeable.
Traditional Lean & Green Meals have a pre-set amount of nutrients while L&G Plus Meals allow you to adjust your caloric intake based on your actual needs throughout the day.
Balanced Meals are where Medifast's customizability really gets to shine. You can create your own balanced meal based on professional recommendations and your own caloric requirements. Available options include fruits and vegetables, whole grains, low-fat dairy, lean protein, and more.
Lean & Green Meals

Medifast L&G Meals can be enjoyed for breakfast, lunch, dinner or in between. You can even divide them into portions and eat them one part at a time. It's entirely up to you.
Medifast broke its protein menu into lean, leaner, and leanest, with all the options fitting perfectly with any of the offered weight loss plans. The company also offers meatless options in case you want to keep your diet vegetarian-friendly.
Medifast also broke down its vegetable options into different categories, depending on the overall amount of carbs. Thus, you can choose from lower, moderate, and high carb level options.
Medifast 30-Day Meal Kits
If you're sure about your choice and have a detailed weight loss program already mapped out, you can opt for one of 4 available 30-day weight loss plan kits. These bundles include:
Medifast GO! – This meal kit includes 154 delicious meals with a wide variety of low-prep and on-the-go options. A gluten-free iteration is also available, making this meal plan a perfect choice for individuals with low gluten tolerance or celiac disease. You'll also receive a Medifast weight loss start-up guide, your personal 30-day food journal, a blender bottle, and Medifast Dining Out Guide.
Medifast Flex – This kit includes 18 boxes of Medifast's most popular items, which translates to exactly 126 meals. It also comes with 9 Flavors of Home and green meals, plus 3 bonus Flavors of Home. These options include classics like turkey meatball marinara and chicken cacciatore. The meal kit also comes with a start-up guide, your personal 30-day food journal, Medifast Dining Out Guide, a healthy living workbook, and a Medifast blender bottle.
Medifast Flex Complete – This meal plan is an expanded version of the previous 30-day kit. It comes with 13 bonus Flavors of Home meals, 21 bags of crunchy snacks (rosemary sea salt crackers, cheddar & sour cream popcorn, and parmesan & olive oil crisps) and 7 flavor infusers (strawberry lemonade). Apart from the bonuses offered by the previous plans, Medifast Flex Complete also provides you with a Simply Well Cookbook.
Medifast Snacks & Condiments
Medifast tries really hard to provide you with a healthy weight loss diet that won't feel repetitive, tasteless, and bland. For that purpose, it offers a wide variety of healthy snacks and condiments designed to keep your daily cravings in check.
The snacks menu includes delicious options ranging from barbecue crisps to multigrain crackers. The list of condiments features a ton of options, including fresh/dried herbs, sauces & syrups, dairy, cheese, milk substitutes, flavor enhancers, and salad dressings.
Hydration
This portion of the menu contains healthy flavor infusers, including energy (mandarin orange, lemon), essential/antioxidants options (raspberry acai, white grape peach), and essential/calorie burn options (green tea lemon, mixed berry, strawberry lemonade).
Supplements
Although not meals per se, adequate supplements can definitely help you maintain optimal nutrition throughout your weight loss efforts. The list of available supplements includes the 30-day Supplement Bundle, Probiotic Dietary Supplement, Digestive Enzyme Supplement, and Essential 1: Heart Health: Super Omega-3 Daily Supplement.
Nutritional Value & Portion Size
Medifast meals are based on an 1800-calorie daily plan, which means every portion has around 300 calories. As we already mentioned, most of the meal plans are highly customizable, so you can play around with calories depending on your specific dietary requirements and weight loss goals.
Although they contain only 300 calories, all meals are rich in fiber and other essential nutrients, meaning you'll be feeling fuller between meals. You also have a variety of healthy snacks available, so you won't have to feel food-deprived in order to achieve visible results. Portions are designed to fit an average adult, but if they're too much for you, you can split them into two or more meals, as mentioned.
Having Fun In The Kitchen
Medifast has partnered with famous chefs like Jason Hisley to provide simple and delicious recipes for lean, metabolism-boosting meals that you can easily recreate in your home. The cooking time normally ranges between 5 and 30 minutes, so making your meals never takes up too large a chunk of your time. A single serving rarely has more than 400 calories, but do not let the calorie count fool you, as the portions are ample enough to keep you full until your next meal.
Medifast also has its own YouTube channel where you can find a range of fun video recipes that allow you to find out exactly how each of the meals should be prepared. Chef Jason Hisley knows how to make cooking fun and provides excellent tips that can help you improve your cooking skills. The videos are incredibly inspiring, so if you need something to boost your enthusiasm for cooking, these interesting clips may be just what you need to ignite your culinary passion.
Conclusion
Medifast is an impressive company with a wide variety of meal options designed to help you lose weight the right way, maintain your results long-term, and move toward a healthier, more rewarding lifestyle. The meals are delicious, easy to prepare, and packed with essential nutrients that'll prevent your weight loss efforts from endangering your health.
On top of this, Medifast also provides its users with numerous easy-to-follow guides on nutrition and special dietary needs and restrictions, as well as comprehensive sheets for every food group. Nutritional values are clearly marked, so you'll have no difficulties filling out your personal food journal and keeping track of your daily caloric intake. Bottom Line, Medifast meal plans are as convenient and delicious as takeout, but they actually allow you to lose weight and feel great about yourself whole day, every day.