It feels really strange that meat delivery subscriptions are on the rise and only getting more and more popular. After all, we've been told for the last thirty years that meat is bad for us and that we should all become vegans. However, we should not look at trends but at science and science is very clear on that. You should have a balanced diet and pay extra special attention to the quality of the meat you're using.
This is where the meat delivery subscriptions come in. Among them, ButcherBox is the one that offers the highest quality of meat at very reasonable prices. They offer 100% grass-fed beef, free-range organic chicken, pork raised crate-free, and wild-caught seafood. All the animals are humanely raised, never given antibiotics or added hormones. And of course, gestation or farrowing crates are absolutely forbidden.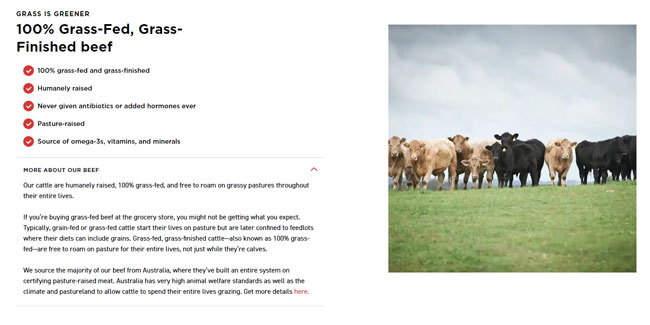 Now, we want to be absolutely clear about the science part of this equation. So, let us list some sources. CDC published its guidelines on Healthy Eating for a Healthy Weight, their healthy eating plan: Includes a variety of protein foods such as seafood, lean meats and poultry, eggs, legumes (beans and peas), soy products, nuts, and seeds. They are also recommending you try healthier variations by baking or grilling.
That was the United States Center for Disease Control and Prevention but how are things in, let's say United Kingdom? Their National Health Service published the article Meat in your diet explains their attitude towards meat consumption. Apart from emphasizing a balanced diet they also state that: Meat is a good source of protein, vitamins and minerals in your diet.
Meat Delivery Subscriptions like ButcherBox help you to keep a balanced diet, offering five different subscription options. You can choose Mixed, Beef & Chicken, Beef & Pork, All Beef and Custom boxes. The shipping is always free and prices range from $137 to $159 per month. As always, Top 10 Meal Delivery Services team has prepared a special offer for you. If you decide to sign up you will get Get Free Ground Beef for Life!
Yes, you read it right! Get 2 lbs of 100% grass-fed, grass-finished ground beef FREE in every order for the life of your membership. ButcherBox is always running some kind of special offers but they've really outdone themselves with this one. If you want to know more about the just read our comprehensive review.