Compare Prices
The following price comparison is designed to help you easily figure out which of our top-ranked cheap meal delivery services best fits your budget. We have brought all the pricing information to one place, including the shipping costs and details about the companies' delivery areas, so you can identify the perfect fit in a single glance.
Company
Avg. Meal Price
Shipping
Delivery Areas
Freshly
Avg. Meal Price
Shipping Cost
$0
Delivery Areas
Balance By BistroMD
Avg. Meal Price
Shipping Cost
$0
Delivery Areas
Silver Cuisine By BistroMD
Avg. Meal Price
Shipping Cost
$9.95
Delivery Areas
Veestro
Avg. Meal Price
Shipping Cost
$0
Delivery Areas
17 Day Diet Delivery
Avg. Meal Price
Shipping Cost
$0
Delivery Areas
HMR Programs
Avg. Meal Price
Shipping Cost
$0
Delivery Areas
Beetnik Foods
Avg. Meal Price
Shipping Cost
$0
Delivery Areas
Daily Harvest
Avg. Meal Price
Shipping Cost
$0
Delivery Areas
Personal Trainer Food
Avg. Meal Price
Shipping Cost
$0
Delivery Areas
Mom's Meals
Avg. Meal Price
Shipping Cost
$14.95
Delivery Areas
Cheapest Meal Delivery Services
What all of our top picks have in common is that they are currently the best on the market. Now it is time to discover what makes each of these cheap meal kit companies unique. Explore their distinctive features in the mini-reviews below and choose the one that best satisfies your personal needs.
1. Freshly

Freshly is one of the youngest and cheapest meal delivery services on the market dedicated to all-natural, wholesome food incorporated into delicious meals. All of its dishes are produced in a 100% gluten-free facility, which eliminates any potential for cross-contamination between different ingredients. As Freshly takes great pride in its 'never frozen' policy, all its meals are cooked fresh and delivered directly to your doorstep. Freshly never uses artificial or heavily processed ingredients and steers clear of sugar and artificial sweeteners. 
2. Balance By Bistro MD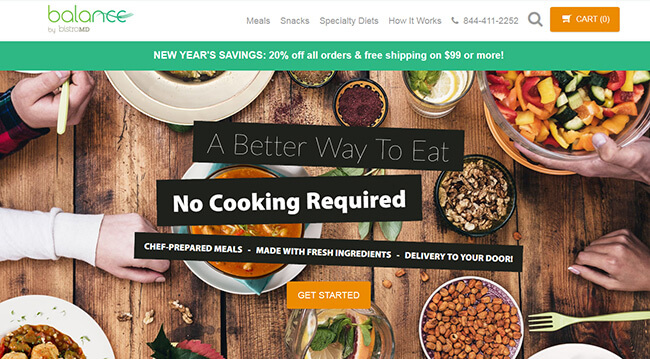 Balance by BistroMD is a cheap meal delivery service launched to give you full control over your health and diet. Regardless of your diet choice, Balance by BistroMD can meet all of your requirements and even allow you to personalize your meal plan to include the ingredients you like and avoid those you don't enjoy. The company offers dedicated gluten-free and vegetarian meal plans and even has a special program for women in menopause. Its entire menu is crafted by experienced dietitians. 
3. Silver Cuisine By BistroMD

Silver Cuisine by BistroMD is a cheap meal delivery service that offers numerous meal plans and allows its customers to follow a wide variety of different diets. All meals are approved by highly skilled doctors and prepared by professional chefs with all-natural, fresh ingredients that are low in carbs and rich in protein. Every dedicated menu features a wide spectrum of delicious, portion-controlled dishes, which guarantees a perfect combination of flavors regardless of your personal taste and preferences. 
4. Veestro


Veestro is one of the cheapest and healthiest meal delivery services providing its customers with an impressive portfolio of vegan and vegetarian meals at affordable prices. The company helps individuals overwhelmed with daily obligations and appointments to successfully lose weight while maintaining a healthy nutritional plan. Veestro regards plants as the greatest food on earth and offers a wide variety of fresh, hand-picked ingredients free of any dangerous chemicals and harmful additives. 
5. 17 Day Diet Delivery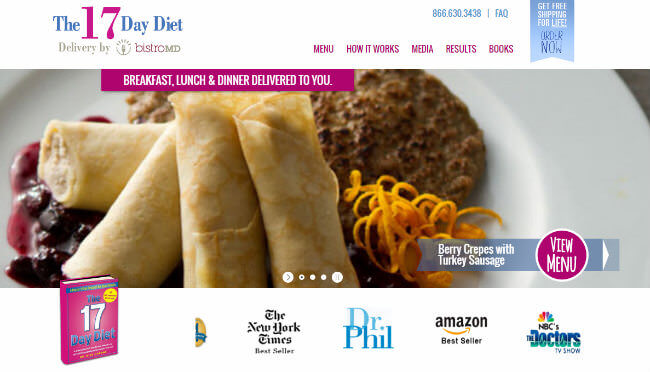 17 Day Diet Delivery is a cheap meal delivery service dedicated to weight-loss, specifically catering to individuals who want to shed extra pounds quickly. The company stands behind its business model and guarantees fast, long-lasting results without endangering your health or depriving you of essential nutrients. All the dishes are prepared by professional chefs and sent directly to your home without any additional shipping charges. 
6. HMR Programs

HMR Programs is a meal delivery service designed to help you lose weight successfully without breaking the bank. The program is created to allow you to lose weight as early as week one, also teaching how to adopt healthy, life-changing habits into your routine. With this cheap meal delivery, you can choose from a wide variety of delicious entrees, puddings, shakes, creams, mousses, ice creams, cereals, bars, and soups, enjoying all your meals while constantly remaining within your caloric limitations. 
7. Beetnik Foods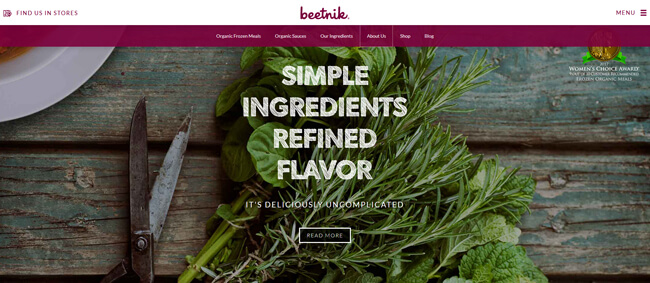 Beetnik Foods is one of the finest cheap meal delivery services that focuses on organic, ready-to-eat meals and sauces. The company offers only those ingredients that come straight from nature and provides its users with an excellent alternative to home cooking. Beetnik Foods allows you to follow a variety of different meal programs, including Paleo and Whole30. You'll also be happy to learn that all the ingredients are completely organic and 100% free of harmful chemicals and gluten.  
8. Daily Harvest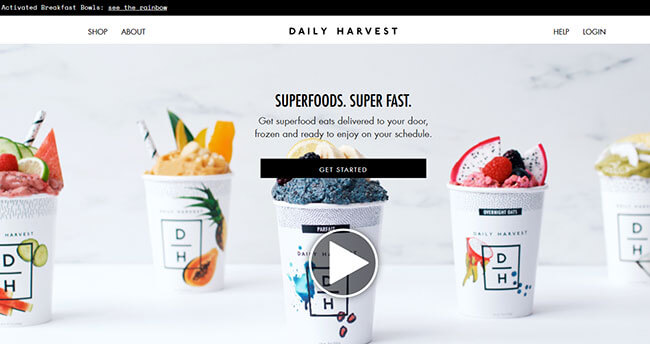 Daily Harvest was founded by a hard-working mom who wanted to provide its family with healthy and delicious smoothies without having to spend too much time in the kitchen. Depending on your particular needs, you can choose between three subscription options and receive your flash-frozen, organic, and unrefined ingredients ready to heat, soak or blend. The company offers more than 20 different recipes at any given moment and allows you to fully customize or change your subscription whenever you want.
9. Personal Trainer Food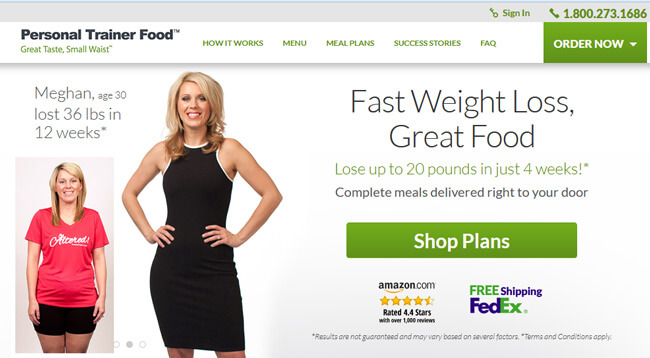 Personal Trainer Food is a cheap meal delivery service dedicated to helping its customers lose weight quickly and efficiently without ever jeopardizing their health. The company features a rich menu packed with healthy and delicious meals and also allows you to create a custom weight-loss plan. You can even order some tasty snacks for some extra boost between meals. The meals are shipped in recyclable Styrofoam boxes with customized amounts of dry ice that keep the food refrigerated until it reaches your home. 
10. Mom's Meals


Mom's Meals is one of the cheapest meal delivery services dedicated to delivering high-quality meals to people who can't cook for themselves, including seniors and individuals recovering from illnesses or dealing with chronic diseases. The company primarily caters to people with diabetes and features a dedicated diabetic-friendly program that features meals with fewer than 75g of carbs. Mom's Meals offers a variety of mind-blowing classic recipes that'll definitely bring back memories of your mom's home cooking.