Best Wine Club Companies
What all of our top picks have in common is that they are currently the best on the market. Now it is time to discover what makes each of these wine clubs unique. Explore their distinctive features in the mini-reviews below and choose the one that best satisfies your wine-sipping preferences and needs.
1. Winc

Whether you like ruby reds, elegant whites, rosés or sparkling wines, Winc has something just right for you in its cellar. Every delivery you get from this extraordinary wine club is tailored to your unique taste and based on the preferences you state in a short and fun quiz you take once you become a member. Winc's fine wines mostly originate from California, but you can also try some of the best wines from around the globe.
2. Gold Medal Wine Club

Gold Medal Wine Club has one of the most impressive selections of rare wines we have ever seen. By opting for one of its 6 wine clubs, you get to enjoy the delicate and powerful flavors and textures of the finest Pinot Noirs, top-quality champagnes, unique, hand-crafted wines from independent wineries, and exclusive, award-winning wines from the best wineries in California and the world.
3. Wine Of The Month Club

Wine Of The Month Club has been delivering exquisite wines all over America for nearly 5 decades. With 5 distinct wine clubs for different tastes, a gorgeous assortment of vintages, and delectable reds and whites from the most famous wine regions in America and around the world, Wine Of The Month Club has done its best to satisfy even the most sophisticated of palates. The prices are low but the quality is sky-high.
4. Uncorked Ventures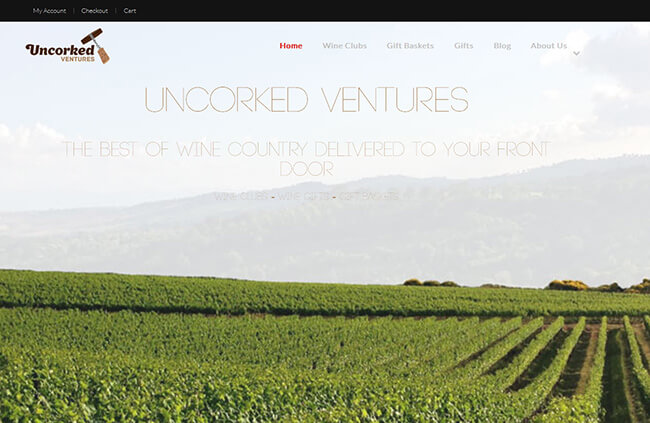 Uncorked Ventures is a wine club that lets you explore the glorious flavors of the finest West Coast wines. You can choose from 3 different wine clubs, mostly focusing on vintages and rare wines. The deliveries may include reds, whites or both, depending on your preferences. If you have friends who love wine as much as you do, you can treat them to one of the beautiful Uncorked Ventures gift baskets.
5. California Wine Club

California Wine Club knows that the best wine is made in small batches with a lot of love and care. That is why it focuses on small, artisanal wineries that truly care about what they do. With 5 wine club levels to choose from, you can enjoy everything from the best international wines to the finest aged Cabernets. Most wines you get from California Wine Club cannot be found anywhere else, except the wineries themselves.