Compare Prices
The following price comparison is designed to help you easily figure out which of our top-ranked diet meal delivery services best fits your budget. We have brought all the pricing information to one place, including the shipping costs and details about the companies' delivery areas, so you can identify the perfect fit in a single glance.
Company
Avg. Meal Price
Shipping
Delivery Areas
Bistro MD
Avg. Meal Price
Shipping Cost
$19.95
Delivery Areas
Balance By BistroMD
Avg. Meal Price
Shipping Cost
$0
Delivery Areas
Nutrisystem
Avg. Meal Price
Shipping Cost
$0
Delivery Areas
Home Bistro
Avg. Meal Price
Shipping Cost
$15.95-$59.95
Delivery Areas
Diet-to-Go
Avg. Meal Price
Shipping Cost
$20.00
Delivery Areas
Veestro
Avg. Meal Price
Shipping Cost
$0
Delivery Areas
True Fare
Avg. Meal Price
Shipping Cost
$0
Delivery Areas
17 Day Diet Delivery
Avg. Meal Price
Shipping Cost
$0
Delivery Areas
22 Days Nutrition
Avg. Meal Price
Shipping Cost
$20.00
Delivery Areas
Pete's Paleo
Avg. Meal Price
Shipping Cost
$0
Delivery Areas
Benefits Of Diet Meal Delivery Services
First of all, the best diet meal delivery services allow you to eat a variety of food. They make sure you consume only lean proteins, "good" fats (monounsaturated fats from nuts, avocados, and olives), and complex carbohydrates (fruits, vegetables, and whole grains). Many fad diets exclude some of these necessary nutrients, which may cause serious health problems in the long run. 
Diet meal deliveries also help you control your portions on a daily basis. In other words, they portion your dishes perfectly in order to prevent you from eating more calories than you need. They also eliminate unhealthy foods packed with empty calories from your diet regimen.
Let's face it, no one enjoys counting calories and prepping 5 or 6 meals in advance. Diet meal delivery services deliver delicious, ready-to-eat meals right to your doorstep, which eliminates grocery shopping, meal planning, and cooking, allowing you to have at least 5 healthy meals every day. These companies also provide you with healthy, low-calorie snacks, which will tone down your cravings and get you through the rough patches. 
On top of all this, the best diet meal delivery services pay great attention to the overall quality of their ingredients. You'll only receive grass-fed proteins without any hormones or antibiotics and sustainably sourced, organic, GMO-free fruits and vegetables. Thanks to their partnerships with trusted local suppliers, they can also offer lower prices than your local convenience store. 
How Are Diet Meal Delivery Services Different
If you're just starting out, pretty much all you know at this point is that you want to lose weight. On the other hand, you may not fully understand what types of food should you eat, what diet program is best for you, what nutrients you require, how many meals throughout the day you need, and whether you should eat before or after a workout. You may need professional help in answering these and many other questions and diet meal delivery services provide this guidance and then some. They usually employ experienced teams of nutritionists, physicians, and chefs to answer all your questions and provide you with the best diet options for your specific needs and goals. 
Once you've received your dieting recommendations from trained professionals, you don't have to worry about constructing your own personal diet plan. Each of the companies on our list already has dedicated meal programs for pretty much every diet out there. All you have to do is pick the flavors you like and customize your subscription. 
The best diet meal delivery services guarantee positive results while saving your time and money at the same time. You won't have to shop for groceries, plan your meals in advance, prepare the ingredients or cook, which saves you a ton of time. As we already mentioned, these companies can also help you save a significant amount of money since they're in a unique position that allows them to offer below-retail prices. 
Choosing The Best Diet Meal Delivery Service For You
Choosing the best diet meal delivery service for your needs is of paramount importance if you plan on successfully losing weight and preventing it from ever coming back. When you choose the best-fit company, its professional team will help you determine the best diet to fit your goals, allowing you to reach your desired weight easily and quickly.
In order to familiarize you with the best of the best the market has to offer, we applied our trusty set of ranking criteria and put all the relevant companies under heavy scrutiny. To illustrate this process better, we will share some of these factors with you. 
First of all, we are interested in meal options and variety. Every diet tends to get boring and repetitive after a while and God knows nobody feels like being creative when they can't touch their favorite foods. That's why we need to make sure our chosen companies provide their users with a lot of dishes that rotate every week, introducing new and exciting choices on a regular basis. 
Nutritional value and portion sizes are also points of interest since you still need to meet your nutritional requirements every day. Depriving your body of essential nutrients won't support your weight-loss efforts; on the other hand, eating a well-balanced diet rich in nutrients, minerals, and vitamins can allow you to lose weight the healthy way.
Lastly, we check flexibility and prices. We want flexible subscriptions that you can pause, skip or cancel without any financial repercussions and price tags that mirror the overall quality of the food and service. 
Best Diet Meal Delivery Services
What all of our top picks have in common is that they are currently the best on the market. Now it is time to discover what makes each of these diet meal delivery companies unique. Explore their distinctive features in the mini-reviews below and choose the one that best satisfies your personal needs.
1. BistroMD

BistroMD is a renowned meal delivery service providing carefully planned, healthy, nutritive, and tasty chef-prepared meals. Apart from choosing your preferred dishes every week, you'll also receive professional support in your efforts to lose weight. The company was founded by a weight loss specialist, so you can rest assured that all the provided meals will meet your nutritional requirements while allowing you to start shedding those pounds as early as week one. 
2. Balance By Bistro MD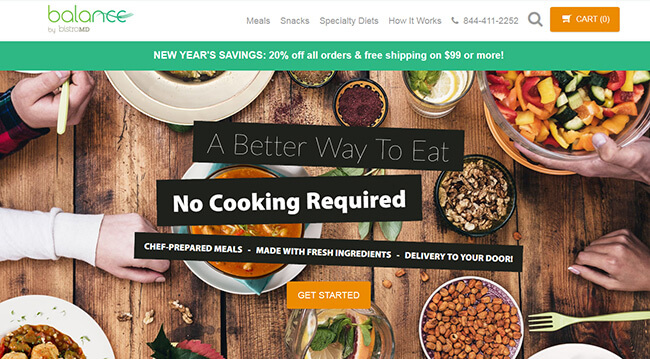 Balance by BistroMD is a revolutionary meal delivery service designed to provide you with full control over your diet and health. No matter what diet you choose, the company's meals will meet all your dietary requirements and allow you to customize your eating plan according to your taste. The company features vegetarian and gluten-free meals and even special plans for women in menopause. The entire menu is created by an experienced team of dietitians. 
3. Nutrisystem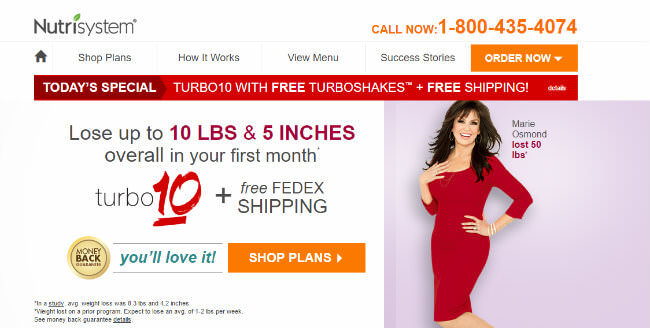 Nutrisystem is a renowned provider of products and services designed to help you lose weight. This Pennsylvania-based company is currently one of the most popular diet meal delivery services in the world.Every meal produced by Nutrisystem follows the highest health standards and provides you with a perfect balance of essential nutrients. The food is rich in protein and fiber but will also meet your daily requirements for low-glycemic carbs. This can reduce your cravings and keep your blood sugar in check.
4. Home Bistro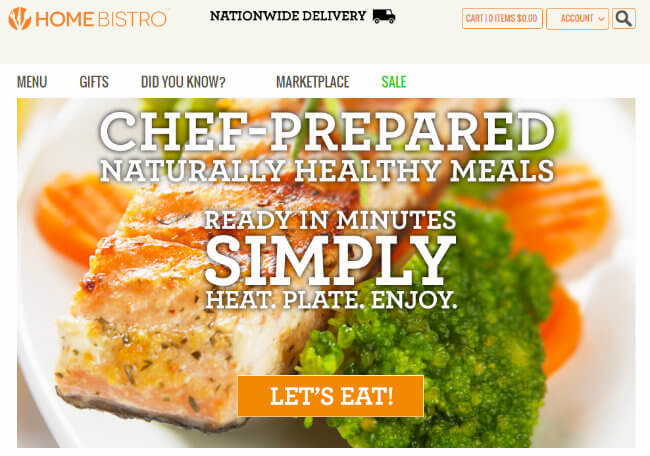 Home Bistro delivers high-quality meals prepared by professional chefs. The company lets you create your personal eating plan by picking individual meals instead of just offering you a pre-determined program. This meal delivery service is also one of the best family options out there due to its flexible subscriptions and meal packages. It sources only fresh and all-natural ingredients. Home Bistro offers frequent promotions and discounts, which allows you to save a bit of money while making sure you're losing weight the right way. 
5. Diet-To-Go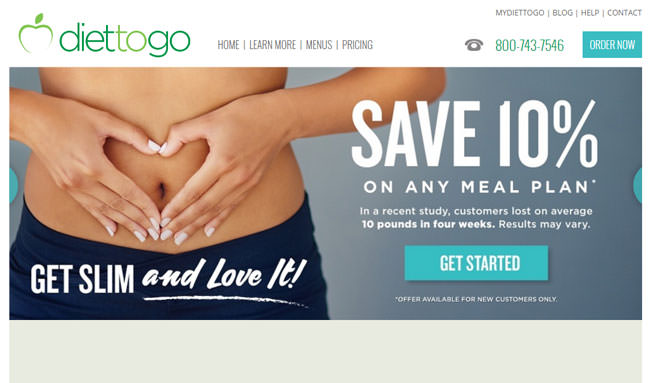 Diet-To-Go is a diet meal delivery service that allows you to customize your selection of tasty, healthy, ready-to-eat dishes to fit your personal taste. The company will help you develop a perfect portion control program to accelerate weight loss and reach your set goals faster. Diet-To-Go will perform a free assessment of your BMI to gauge your current state and suggest a meal plan based on the results. From there, you can further customize your program to fit your dietary goals. 
6. Veestro


Veestro is a diet meal delivery service that stands out with its impressive portfolio of vegan and vegetarian dishes, which allow even the busiest individuals to successfully lose weight while meeting their daily nutritional requirements. The company provides its users with hand-picked, fresh ingredients free of any additives and dangerous chemicals. Whatever your dietary goals might be, the company's huge portfolio is guaranteed to provide you with the right regimen to make them a reality. 
7. Pre-Made Paleo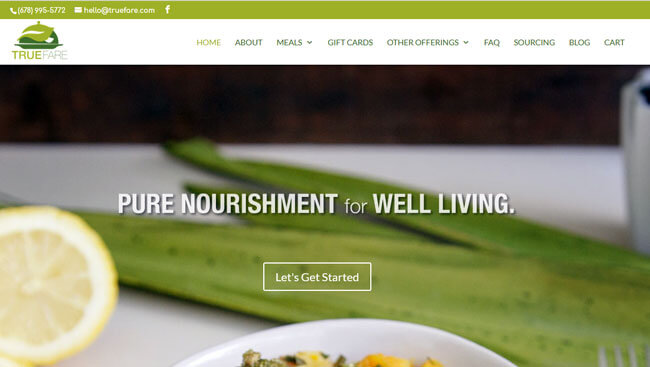 Pre-Made Paleo might have changed its name to True Fare, but its original goal of changing the way Americans see and eat food remains the same. Every meal is prepared by experienced chefs and sorted into different dietary programs, including AIP, keto, and W30. You can also design a customized plan via the à la carte option. True Fare covers a wide spectrum of tasty dishes but also offers some rare options like, for example, wild-caught fish. 
8. 17 Day Diet Delivery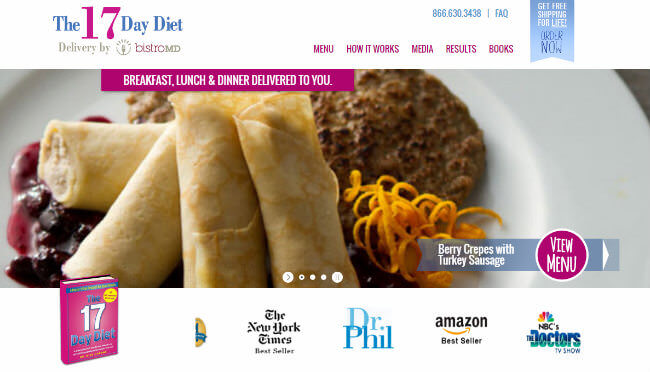 17 Day Diet Delivery is a dedicated weight-loss program specifically designed for individuals who need to get rid of excess fat quickly. The company guarantees amazing results with its rapid diet program while eliminating the usual health risks caused by nutrient deprivation. The meals are prepared by experienced chefs and sent to your doorstep absolutely free of charge. Bottom line, 17 Day Diet Delivery offers effective, budget-friendly, quick, and risk-free diet programs. 
9. 22 Days Nutrition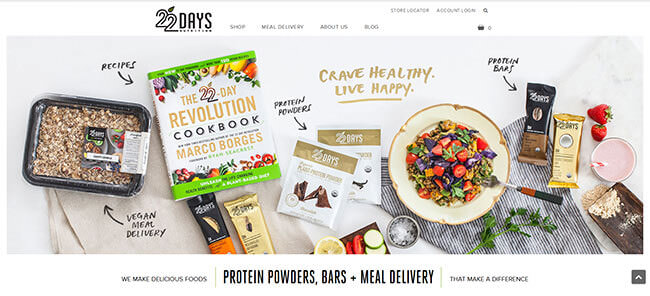 22 Days Nutrition is a meal delivery service focused on delicious vegan meals. The company was founded by Beyoncé and her personal trainer. All ready-to-eat meals are 100% organic and free of gluten, dairy, and soy. The company also pays great attention to eliminating the possibility of cross-contamination between different ingredients. The portions are pretty generous, which guarantees you'll feel full between meals without the caloric surplus. All the ingredients are GMO-free as well. 
10. Pete's Paleo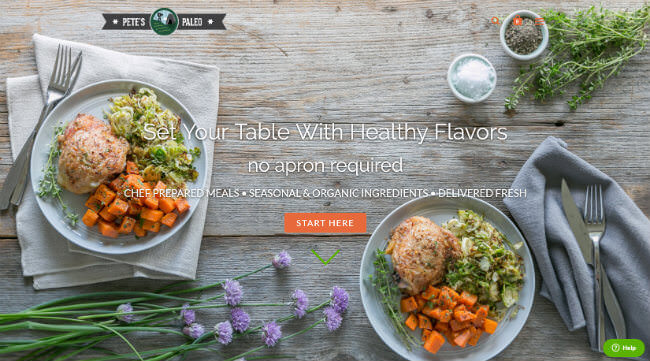 Pete's Paleo should be a role model for all other Paleo meal delivery services. Its professional team features individuals with over 40 years of combined experience who use only the best seasonal ingredients sourced from local purveyors. The company makes delicious meals that can easily meet your daily caloric and nutritional requirements while allowing you to shed those extra pounds. Apart from steering clear of any unhealthy compounds and substances, Pete's Paleo also features its own products, including its famous bacon and bone broths.