Best Beer Clubs
What all of our top picks have in common is that they are currently the best on the market. Now it is time to discover what makes each of these beer clubs unique. Explore their distinctive features in the mini-reviews below and choose the one that best satisfies your personal needs.
1. Give Them Beer

Give Them Beer was founded back in 2013 and has since grown its portfolio to encompass more than 150 different craft brands, including lagers, ales, IPAs, stouts, and porters, as well as specialty and seasonal beers. The company specializes in IPAs with more than 40 represented brands.  
Apart from microbreweries that produce limited amounts of beer, Give Them Beer also features products from major breweries, such as Miller, Corona, Budweiser, and Guinness.  
2. The Craft Beer Club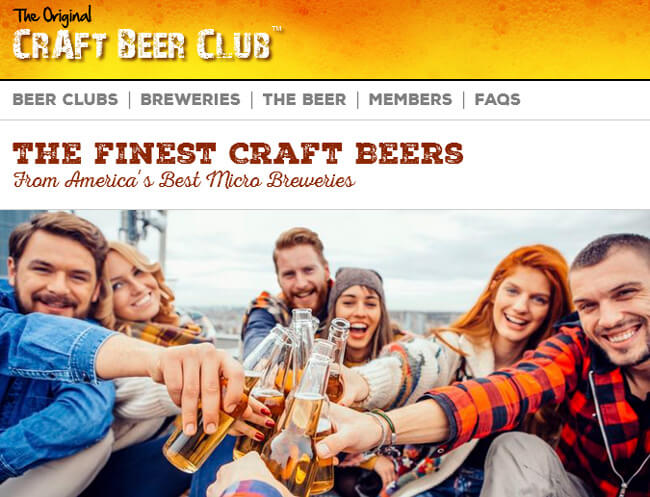 The Craft Beer Club hand-picks only the best American craft beers and delivers them right to your doorstep. The company delivers its monthly bundles all across the contagious United States. It currently cooperates with around 20 craft breweries to offer all standard craft beer types, from porters and stouts to IPAs. 
The monthly selection always includes 4 different styles, each represented with 3 bottles. If you're a fan of any particular style, you can contact the club and personalize your monthly delivery. 
3. Clubs Of America Beer Of The Month Club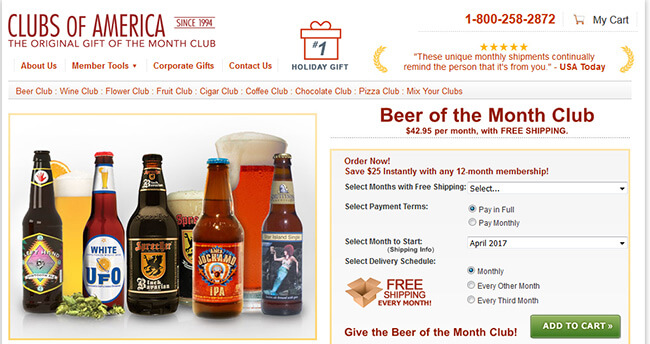 Beer of the Month is a renowned beer club launched back in 1994 with a proven track record and thousands of satisfied customers. The company specializes in offering rare and exclusive American craft beers on a monthly, bi-monthly, and quarterly basis. 
Beer of the Month mostly offers ales (pale ales, IPAs, APAs, farmhouse ales, red and brown ales…) but also has a pretty impressive variety of weissbiers, stouts, porters, and lagers. 
4. The Microbrewed Beer Of The Month Club

The Microbrewed Beer of the Month Club is a serious and dedicated beer club with a 20-year tradition in the business and 5 different clubs to choose from. If you are interested in receiving top-shelf, hard-to-find beer on a regular basis, this is the right beer club for you. 
The Microbrewed Beer of the Month Club features an impressive team of beer testers who curate the contents of each shipment and make sure the customers receive only top-notch products.