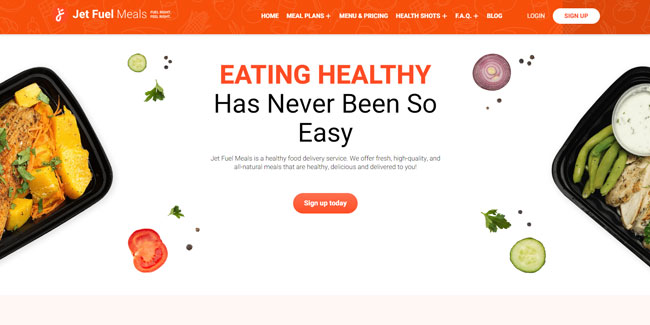 If you work hard and are willing to take risks, with a bit of luck you will make it. And Jet Fuel Meals is a perfect example of that attitude. They're a relatively small meal delivery company servicing most parts of Florida with delicious and healthy meals. The reason for this is the way they prepare their meals. They're not frozen or treated with chemicals in any other way but sent immediately after cooking in special packaging. This means that your meals will be always fresh and taste just like they would do in a restaurant.
This is exactly how Jet Fuel Meals came to be. They were a highly successful restaurant and decided to expand into meal delivery services. Pretty soon they were one of the most popular meal delivery services in Florida. And all of this happened because of their focus on the quality of the meals and the decision not to freeze them. They have five different meal plans plus a very affordable kids' plan. This makes their service perfect for busy families who are looking to eat healthily. 
Their subscription model is so flexible that you can easily cancel, pause or modify your orders without any additional fees. To make this happen they've used the reoccurring order model. This is perfect for those who are looking to try something new and see how it feels. And it will feel great, say a lot of Floridians who are posting their compliments of Jet Fuel Meals on Instagram. After all, these are high-quality and all-natural meals prepared by 5-star chefs delivered right to your doorstep.
Right now you're probably wondering how much all of this costs. For example, their traditional meal plan with 3 meals per day/6 day a week is $115 or $437 monthly. While the kids meal plan consisting of 2 meals-per-day/6 days a week is $70 or $280 monthly. However, Top 10 Meal Delivery Services has a special discount for you. Just enter code: PERFECT2022 and you will get 20% off. Finally, if you want to learn more about this new meal delivery service, you can read our Jet Fuel Meals review.