Beer is an amazing, delicious drink which can be served as a refreshment on a casual Sunday, shared with your loved one on a romantic movie night or enjoyed while rooting for your favorite team. Beer enthusiasts are devotedly looking for new types of beer and now they've got some help. Nowadays, phenomenal beer clubs are offering craft beers from famous beer makers, as well as limited editions of high-quality beers not available in stores. The number of beer clubs is increasing, meaning you can easily find a club according to your taste. There are many choices, but the question remains – how to choose the best club?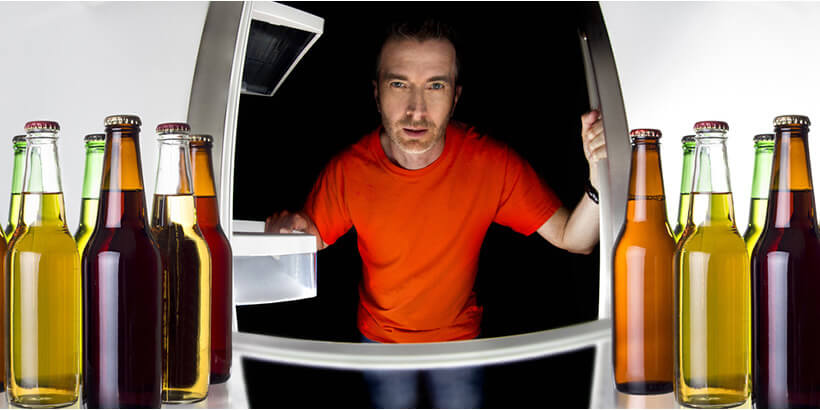 What Do Beer Clubs Offer?
Beer clubs are not only numerous, they're also diverse. What they all have in common is a selection of superior craft beers. That's where the differences start showing. There are clubs that offer exclusively domestic beer, like Craft Beer Club, and then there are clubs like The Microbrewed Beer of the Month Club that offer both domestic and imported craft beers. If you're willing to try something completely new, Noble Brewer offers extraordinary craft beers prepared according to the finest recipes of small breweries and beer makers.
Beer is selected by professionals and beer lovers, so you can be absolutely certain that any beer you receive is going to be of the highest quality.
How Many Beers Will I Receive?
Most clubs send 12 bottles of excellent craft beers per shipment, but there are also smaller boxes. You can get 8, 6 or 4 bottles, depending on the club of your choice. There's also an option to receive beer more or less often, so you can receive beer in accordance with your needs.
You can choose a beer club according to the frequency of delivery too. Beer clubs are significantly different when it comes to the delivery dates, so pay close attention to the shipping schedules. With Noble Brewer, you can only receive your beer quarterly because the beers they deliver aren't mass produced and their preparation demands more time. On the other hand, The Microbrewed Beer of the Month Club allows you to get the finest beers every month, every other month or every third month. If you decide to surprise someone who means a lot to you and loves good beer, you can send them a beer basket anytime you want.
Can I Send Beer As A Gift?

Absolutely! Beer clubs tend to provide the best for their customers and give them the opportunity to share the delight of enjoying the best craft beer with their loved ones. You can always surprise someone with a box of premium craft beer or spice things up a bit with a lavish beer basket from Give Them Beer, where you can find baskets enriched with peanuts, pretzels or chocolate. Both The Microbrewed Beer of the Month Club and Beer of the Month Club offer you numerous gift options. There are first-class cigars, blue-ribbon chocolate, magnificent bouquets, selected fruit, delicious pizza, and even fine wine.
How Much Does It Cost?
Plans are various and there's an option for everyone's budget. You can get a box of 12 superior domestic and international beers every month for only $27.95 plus $15 for shipping and taxes if you subscribe to The Microbrewed Beer of the Month Club.
Noble Brewer offers limited edition craft beers for $44, $80 or $108 per shipment, depending on your decision to order 4, 6 or 8 bottles per shipment. They also have a $9 flat charge shipping fee.
Craft Beer Club introduces very affordable deliveries of 24 bottles for $80. Shipping is free.
If you want to send a gift from Give Them Beer, you can pick one of their baskets that cost from $59.99 to $199.99 or simply make your own basket.
Final Thoughts
Beer clubs offer you the opportunity to taste some of the world's best craft beers you couldn't order or buy anywhere else.
How to choose the best beer club? Make a wish list and opt for a club that can make them all come true.