Are you tired of standing in lines at supermarkets after a long, long day at work? Of course you are, that's why you order pizza three times a week – to spare yourself the misery of grocery shopping after eight (or more) hours of hard work. The problem is your body doesn't really love junk food. Still, you really can't go to the store and cook complicated healthy meals every day. Here's the secret: your solution lies in meal deliveries like Home Chef. They deliver ingredients for various dishes to your doorstep and all of them are healthy, delicious and can be prepared in 30 minutes or less. "Sounds great, but can I afford it?" you ask. We'd bet you can.
Are There Fixed Meal Plans?
No. That's the beauty of Home Chef meals. With Home Chef, you're the boss. You can choose everything, from the number of dinners your order, over the number of servings, to the ingredients you want to use or avoid. When you're creating an account, Home Chef asks you about your food preferences so that they could recommend some dishes later on.
How Much Does Ordering From Home Chef Cost?
Home Chef provides 12 first-class recipes every week and you can choose any of them, there are no restrictions in this area. Home Chef prices are the same for every meal and they are $9.95 per serving. There are some exceptions, usually around the holidays, when Home Chef offers premium meals. These special meals at Home Chef cost more because they often include multiple sides and a dessert, but the price is always displayed on the website. This meal delivery service also introduces smoothie add-ons every week. Home Chef prices of these add-ons are $4.95 per serving.
How Do I Order?
Home Chef allows you to order 2, 3, 4, 5 or 6 meals per week. You can get 2, 4 or 6 servings of any meal, depending on your preferences.
When it comes to the time of ordering, we can say it's very convenient. You can place your order weeks in advance if you can plan that far. But if you're not really a planning type of person, you can decide this Friday that you'd like to get some food from Home Chef on Monday.
Home Chef Prices For Delivery
Home Chef delivers to around 90% of the US. You can easily enter your ZIP code and check whether they deliver to your city. All orders under $45 from Home Chef cost $10, but shipping for orders over $45 is absolutely free.
Can I Skip A Meal, A Week, A Month?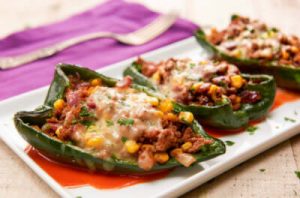 Of course! The greatest advantage of Home Chef is that you can plan your meals however and whenever you want.
Want to skip a week? Fine. Want to change an order? No problem. You're going abroad for three weeks and want to skip a month?
Done! Log in to your account, check the menu and place an order. Or don't. Wait for next week. Whatever suits you best.
Is It Worth It?
We can't decide on your behalf, but we can give you the facts. Home Chef prices are lower than those in blue-ribbon restaurants, yet you get chef-created recipes. You can make up or change your mind whenever you want. Your body needs healthy, home-cooked meals and Home Chef provides you with pre-portioned quality ingredients and easy-to-follow recipes.
If you think about everything you get and compare Home Chef prices with the costs of your grocery shopping, junk food takeouts and dinners at fancy restaurants, making the right decision is pretty simple.