Home Chef is a top-of-the-line meal kit delivery company that offers quick lunch and dinner recipes for busy home cooks. Its offer is rich, its subscriptions are highly flexible, and its prices are more than reasonable. In this post, we explain what you get as a subscriber and how much it costs to cook with the popular Home Chef meal kit service.
How Ordering From Home Chef Works
The Home Chef menu features 17 new recipes every week. You get to choose from 12 dinner recipes, 3 zero-cooking, 5-minute lunches, and 2 add-ons – a smoothie and a fruit basket.
There are no pre-defined meal plans. You simply get to choose whether you want to order 2, 3, 4, 5 or 6 recipes per week and whether you want to cook for 2, 4 or 6 people. You can freely choose your recipes based on your needs and preferences.
Home Chef Pricing
Home Chef prices can be characterized as low-to-average. Making it easy for you to figure out how much your orders will cost, Home Chef prices are fixed and do not depend on the number of meals in your order or the number of servings per meal.
Here is a quick overview of Home Chef prices:
Dinners – $9.95 per serving;
Lunches – $7.99 per serving;
Add-Ons – $4.95 per serving.
It is important to note that Home Chef sometimes offers premium meal kits for special occasions. These kits often include multiple sides and desserts, which is why they cost a bit extra. They are priced individually.
Home Chef Shipping Costs
With Home Chef, shipping is free of charge if your order is worth $45 or more. If the total value of your order is under $45, you pay an additional $10 shipping fee. The shipping costs do not vary depending on location.
Home Chef Refund Policy
If you are not 100% happy with the products in your delivery, you should get in touch with the Home Chef support staff via email within 7 days of your delivery date. You can either receive a credit that you can use for future orders or get a refund. Full refunds are not granted for orders over $100 and the company reserves the right to refuse to issue a refund if the refund request is deemed fraudulent.
Value For Money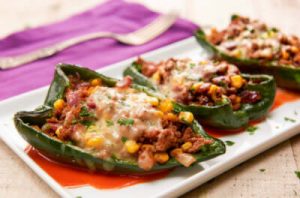 Like we said at the beginning of this post, Home Chef prices are more than fair. The service provides high-quality, pre-portioned ingredients, easy-to-follow recipes, and convenient home delivery, all at a price the majority of home cooks can afford. Shipping is free on all $45+ orders and you never have to pay for food you are unsatisfied with. If you factor in all the time you save and the gas money you do not have to spend if you let Home Chef do all the grocery shopping for you, Home Chef is definitely worth the cash.