Home Chef's popularity is growing so fast that the company had to open a huge new facility in order to be able to produce enough kits to meet the needs of its customers. It is currently the largest privately-owned meal kit service in America and it seems that its next goal is to become the meal kit service with the largest and most diverse menu.
So far, Home Chef's menu included close to a dozen of dinner ideas, 2 delicious 5-minute breakfasts, and 2 add-ons – a smoothie and a fruit basket. Now, the company has decided to offer even more options for busy home cooks who want to minimize the time spent in the kitchen.
It has introduced a new meal kit category called Quick 'N' Easy Meals and thus expanded its menu to include as many as 16 items per week and a total of 64 recipes per month. If you value diversity, then Home Chef is certainly one of the best choices around.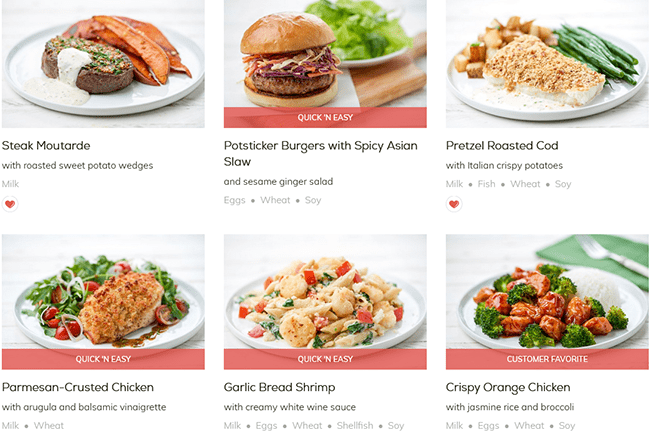 Quick 'N' Easy Meals
Home Chef meals are generally easy to make, but it seems that the company has figured out a way to make them even easier. After coming up with the revolutionary 5-minute lunches, Home Chef meal kit service has now created another time-saving meal kit line featuring kits that allow you to create a gorgeous meal in about 20 to 30 minutes.
Quick 'N' Easy meals are fail-proof, minimum-prep meals that virtually anyone can prepare. Even if you have never picked up a spatula, you can cook a lovely dish just by following the detailed instructions. Hands-on time is reduced to a minimum and the cooking techniques used are as simple as they get.
If you have about half an hour to spare and want to impress everyone at the table, you can try out parmesan-crusted cod with mozzarella-tomato spinach salad, Cajun shrimp tacos with creamy corn slaw, Italian sausage and butternut farfalle with pecorino, and many other Quick 'N' Easy Meals designed with love by the Home Chef culinary team.
The new meal kit line has already become a part of the menu, so you can order your effortless-cooking kits as soon as today.