While breakfast is the most important meal of the day, lunch is the most complicated one, especially if you want to eat healthily. Getting yourself something healthy and not too pricey to eat on your lunch break is borderline impossible – or at least it was until now. Luckily, Home Chef is an amazing meal delivery service that actually listens to what its customers say and does everything it can to meet their needs. This ever-evolving service has now come up with a genius idea known as 5-minute lunches. Let us see what these amazing new meals look like.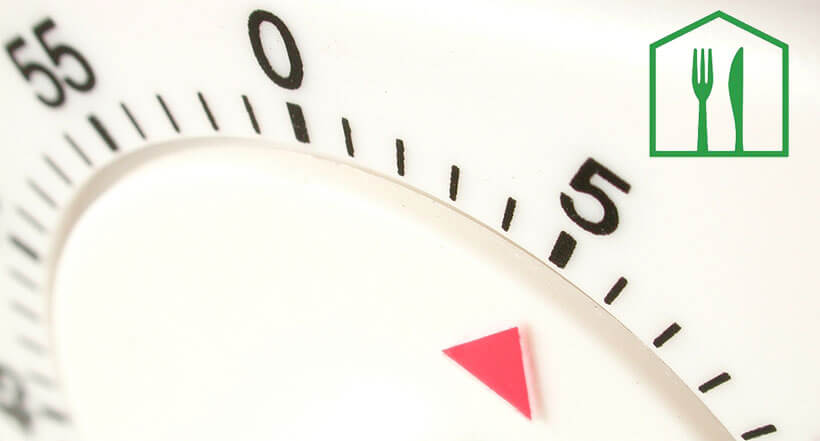 Full Flavor With No Cooking Whatsoever
The 5-minute lunches are designed to be prepared quickly and on the go and they really take just 5 minutes or less to make. Everything that needs to be cooked is cooked in advance, so you can simply combine the ingredients and create a delicious, good-for-you meal that can be prepared and enjoyed anywhere, including your office.
You can expect to get gorgeous, nutritious salads and gourmet sandwiches, with beautifully cooked, protein-packed meat, a variety of healthy veggies, and excitingly flavored vinaigrettes and dressings. So far, the lunches have mostly been chicken-based, including cranberry and blue cheese chicken salad, chicken tortilla salad, chicken pesto ciabatta, and BBQ chicken sandwich.
How, When, Where, How Much
The company has already made these revolutionary new meals available on its menu. At the moment, you have only one 5-minute lunch at your disposal per week and you can order it along with the rest of your meals. The price is a pleasant surprise, as it is lower than the standard price of Home Chef meals. You can get your 5-minute lunch for only $7.99 per serving, which is around 20% cheaper than the average Home Chef meal kit.
We are absolutely in love with this exciting addition to the Home Chef menu and we hope that the company will soon expand its offer to include even more of these quick meals, so you can have one for every day of the week. Until then, let us just enjoy one 5-minute lunch at a time and revel in the fact that someone has finally come up with this life-altering concept. It is truly incredible that all you need in order to make these lunches happen is 5 minutes, a bowl, and a fork. And $7.99, but honestly, that is a price that is hard to beat.