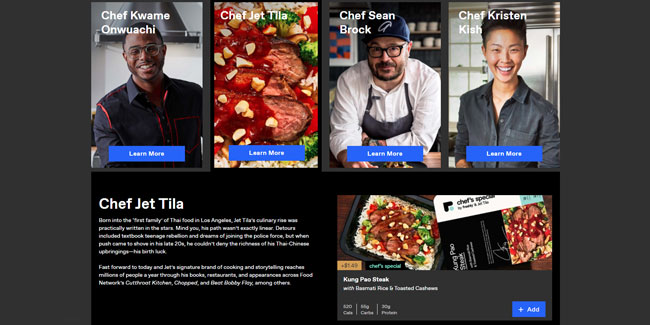 Are you ready for something truly special? We hope you are because Freshly's Chef Specials are finally here. If you're looking to try something new and special, you're going to love these meals. Now, Freshly already offers 50+ meals so what makes these four meals so special? Well, first of all, you should know that each of them is a product of hard work and dedication from four top chefs.
Each of these meals is a unique and unforgettable culinary experience. Something that you're used to getting in top restaurants for an excessive amount of money. However, Freshly's Chef Specials are here to change all of that. And let us be clear about one thing right away. You will pay just $1.49 more to get these meals!
Chef Kwame Onwuachi's special: Escovitch Steak with Jerk Broccoli, Peppers & Coconut Rice
Venture into the exotic lands of the Caribbean with this special Jamaican-inspired meal. It's a variation of a traditional Jamaican Escovitch Steak with a unique flavor. We have four words for you: caramelized onion coconut rice!
Chef Jet Tila's special: Kung Pao Steak with Basmati Rice & Toasted Cashews
Balanced, tasty and just a little bit spicy, this Kung Pao Steak will be unforgettable. This explosion of flavor will again cost you just $1.49 more than your usual meal. This is what makes Freshly's Chef Specials so irresistible.
Chef Sean Brock's special: Southern-Inspired Pork Chop with Sweet Potato Purée & Brown-Butter Greens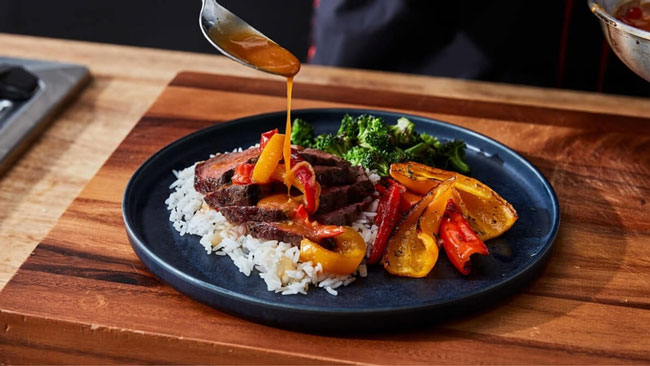 If you're looking for a traditional and yet modern meal look no further than Chef Brock's Pork Chop. Both sweet and savory, it will open your taste buds to new experiences. And who knows, maybe you'll fall in love with this type of cuisine.
Chef Kristen Kish's special: Slow-Cooked Red Wine Beef Brisket with Creamy Mash & Garlic-Oregano Bean Salad
Finally, we've reached our favorite special on this list as Chef Kristen Kish totally blew us away with her Slow-Cooked Beef Brisket. Packing quite a punch with 620 Calories, this is a dinner you savor and enjoy with a glass of wine.
Of course, we saved the best for last as Top 10 Meal Delivery Services always has something special to offer. This time we're offering our visitors a whopping $100 off your four first orders with code: SAVE100AFF! With this deal, you don't even have to think about adding those Freshly's Chef Specials to your order.