In the 45 years it has been around, Nutrisystem has helped millions of people who used to struggle with excess weight, including celebrities such as Marie Osmond and Melissa Joan Hart. Its website is filled with success stories meant to inspire people who want to lose weight while also improving their health, raising their energy levels, and learning how to stay fit and keep the extra pounds off for good. If you are wondering whether Nutrisystem meal delivery service can actually help you achieve your weight goals, this post may help you understand what makes it superior to the majority of other weight loss options.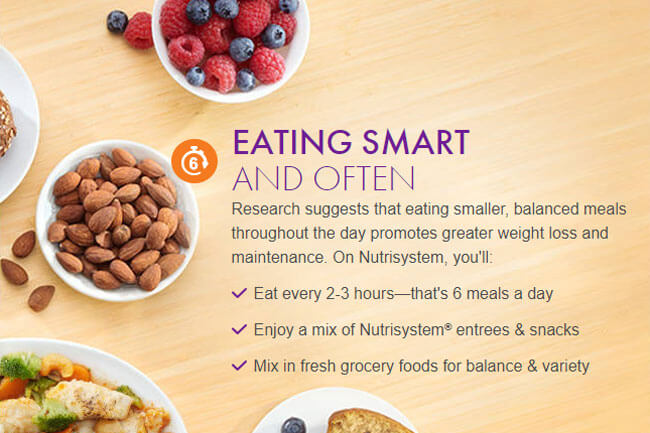 Losing Weight The Right Way
Nutrisystem's approach to weight loss is based on science and backed by carefully conducted clinical studies. In contrast to many other programs that apply the one-size-fits-all concept, Nutrisystem provides different plans for men and women and takes into consideration the varying dietary needs of its clients, providing healthy weight loss options to omnivores, vegetarians, and diabetics. Furthermore, it offers flexible plans that allow you to choose your meals, opt for fresh or frozen dishes, and create a plan that suits your lifestyle.
It is important to note that this service provides more than just meals and snacks that can help you transform your diet and shed 1 to 2 lbs. every week over the course of a month. It provides unlimited support from counselors and dietitians and helps you stay on track with tools and trackers that allow you to monitor your progress and stay motivated.
Instead of promising quick, magical results, Nutrisystem encourages you to lose weight gradually and thus optimize both your weight loss results and your health. While it is possible to shed pounds just by sticking to your meal plan, Nutrisystem advises you to complement your new, healthy diet with moderate physical activity and teaches you how to eat properly even when you are not enjoying Nutrisystem meals. With expert advice on how to dine out responsibly and easy recipes for delicious dishes that promote weight loss, you can learn how to take care of your diet on your own and avoid going back to bad eating habits.
Your journey with Nutrisystem does not end once you reach your goal weight. The service offers excellent transition and maintenance plans and a la carte ordering options that prevent the yo-yo effect and make it easier for you to stay on the right path.
We can conclude that Nutrisystem is one of the rare services of its kind that are health-centered, science-inspired, provide excellent support throughout the weight-loss process, and facilitate transition and maintenance. It does not make empty promises but instead provides every individual client with custom-tailored services in order to maximize results, improve health, and support the development of good habits. It is worth noting that if you are not satisfied with the results in the first two weeks, you can get a full refund, which further proves that Nutrisystem is not just after your money but is dedicated to helping you become your fitter, healthier self.