In spite of the overwhelming abundance of meal delivery services on the market, good ready-made diabetic meals remain a rare commodity. While there are services that offer diabetic-friendly meals, most of them offer insufficient variety and simply do not properly satisfy the needs of diabetics. Therefore, our list of the best meal delivery services for diabetics is not a long one, but it includes several gems that are more than worth a try. DineWise's Home Bistro is one of them.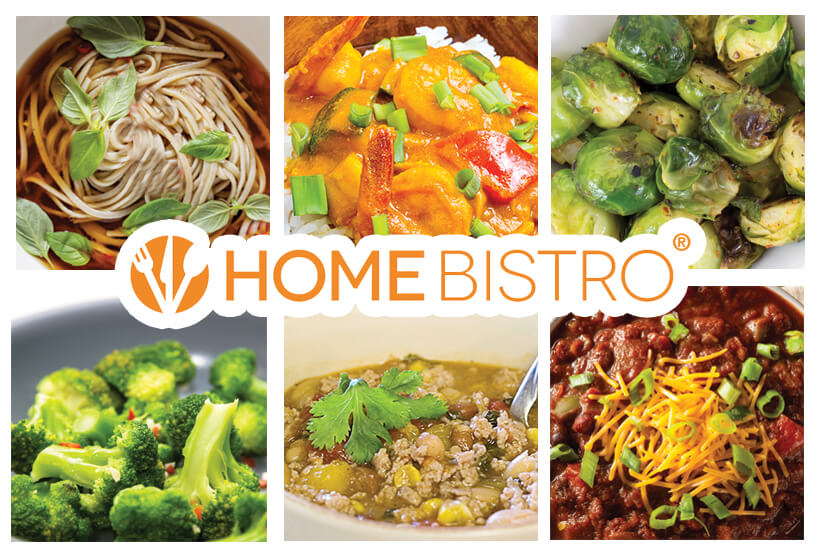 Perfect Diabetic Home Dining Solutions By DineWise
You may remember when some 8 years ago DineWise made the wise decision of acquiring Home Bistro meal delivery service and started delivering super-popular, restaurant-grade meals to homes throughout the US. The main advantages of this service have always been the variety and quality of the meals it offers, as well as their suitability for a range of special dietary needs.
At the moment, DineWise' Home Bistro offers around 100 delicious, healthy, professionally prepared dishes, more than 50 of which are diabetic-friendly, so you get to enjoy both premium quality and unparalleled variety. DineWise diabetic meals range from light, refreshing meals such as Tunisian shrimp with harissa sauce, Mediterranean chicken and fruit kabobs, Peri Peri cod with lentil rice, and lemon-caper salmon to rich, comforting dishes like hanger steak with Romesco sauce, Chianti-braised short ribs with vegetables or rice, golden curry shrimp, and Moroccan ratatouille with Peri Peri sauce.
Apart from being in complete accordance with the rules of the diabetic diet, DineWise diabetic meals can also be heart-friendly, low in sodium and carbs, gluten-free, dairy-free, Paleo-inspired, and vegetarian. This is one of the main reasons why DineWise's Home Bistro is such a great choice for diabetics – you finally get to enjoy meals that satisfy all of your unique dietary needs.

The price of a single-serving meal starts at $12.29, which is rather reasonable, and the meals come with a 100% satisfaction guarantee. What is particularly amazing is that you can order your favorite DineWise diabetic meals as often as you want – a couple of times a week, once or twice per month or once every couple of months, it is completely up to you. Therefore, whenever you get tired of cooking or simply want to discover new diabetic-friendly dishes, you can count on DineWise to make your taste buds dance.