Daily Harvest and Veestro are designed to take the stress out of meal planning and this Daily Harvest VS Veestro comparison is designed to make it much easier to choose between them. Get a comprehensive overview of these companies' crucial features and scroll down to discover the definite winner of the comparison.

Quick, Tasty & Convenient Superfood
VS

Healthy and tasty vegan meals
Highlights

Daily Harvest is an easy, just-add-liquid solution for boosting your immunity and metabolism and improving overall well-being by enjoying delicious and nutritious smoothies, meals in a bowl, and more.
Average Price Per Meal:

$7.75

Shipping Cost:

$0

Delivery Area:

48 states

Veestro allows you to enjoy handcrafted plant-based meals, juices, and desserts, order any way you wish, and eat organic without breaking the bank.
Average Price Per Meal:

$9.90

Shipping Cost:

$0

Delivery Area:

48 states
Compare Features

Best For
Best for busy people who want to lead a healthy lifestyle
Menu/Meal Plans
Daily Harvest lets its customers choose from two options, including the Weekly Plan and the Monthly Plan. You can also order individual items at your convenience.
Recipes/Meal Options
Customers opting for Daily Harvest's Weekly plan can get 6, 9, 12 or 24 cups per week whereas those who choose the Monthly plan receive 24 cups per month. If you decide to order individual products, you can choose from around 40 items.
Meal & Recipe Variety
Daily Harvest offers organic, gluten-free, low-carb, low-fat, Paleo-friendly, keto-friendly, vegan-friendly, and vegetarian-friendly smoothies, soups, lattes, oats, chia parfaits, sundaes, and meals in a bowl. Most of the products are dairy-free and soy-free and the company is currently working on making its products certified-kosher.
Food Quality
All the products offered by Daily Harvest are natural and healthy. About 98% of the ingredients used are organic. The company also sources from farms that are on a three-year path to becoming certified organic.
Nutritional Value & Portion Size
All Daily Harvest products are rich in nutrients and well-balanced and they are generally low in calories. They usually come in around 3 oz. servings (8 fl. oz. with liquid added).
Subscription Flexibility
With Daily Harvest, you can edit, skip or cancel your order at any time. However, you must notify the company of any changes to your order by Saturday at 6 PM ET.
Refunds
If you are not satisfied with your order from Daily Harvest for any reason, you must contact the company within 7 days of the delivery date and you will either get a replacement or a partial or full credit or refund.

Best For
Best for vegans who want to eat healthily and get fit
Menu/Meal Plans
With Veestro, you can choose from 4 categories, including a la carte ordering, meal packs, weight loss or juice cleanses.
Recipes/Meal Options
Veestro features 50+ recipes on the menu every week.
Meal & Recipe Variety
Veestro offers organic plant-based breakfasts, entrées, soups, desserts, cleansing, antioxidant juices, holiday meals, and meals suitable for weight loss. If you opt for meal packs, you can get gluten-free, kosher meals, and meals for different occasions, such as wedding prep. All meals are egg-free and dairy-free and some are also soy-free.
Food Quality
Every meal you receive from Veestro is made with organic ingredients. On average, more than 96% of the ingredients Veestro uses are organic. The meals are free from artificial substances such as preservatives and only contain the freshest plant-based products.
Nutritional Value & Portion Size
Veestro meals are rich in vitamins and fiber, free from cholesterol, often low in fat, and sometimes low in carbs. Portion size varies, but the meals are always satisfying. Calorie count normally ranges from under 200 calories to just over 400 calories.
Subscription Flexibility
With Veestro, you can modify, pause, skip or cancel your order anytime. All changes to your subscription must be made before your order is processed. To cancel your subscription, you need to contact the company at least 7 days before your next delivery is due.
Refunds
If your food was damaged or spoilt during delivery, Veestro may issue a credit to your account.
Compare Plans & Pricing

Daily Harvest Plans & Pricing
Weekly Plan
Cups per week
Price per week
Price per cup
6
$47.94
$7.99
9
$69.75
$7.75
12
$89.88
$7.49
24
$167.76
$6.99

Veestro Plans & Pricing
A la carte
Meal
Price
Breakfast
$10.49 - $11.99
Entrees
$5.99 - $11.99
Soups
$5.99
Deserts
$5.99
Juice
$6.99
Meal Packs
Pack
Number of meals
Price
Price per meal
Starter Pack
10
$99.00
$9.90
21 Day kickstart 1
21
$229.00
$10.90
21 Day kickstart 2
42
$399.00
$9.50
21 Day kickstart 3
60
$579.00
$9.65
Protein Power Pack
25
$229.00
$9.16
Gluten-Free
25
$229.00
$9.16
Meatless Monday
24
$229.00
$9.54
Lunchbox
20
$219.00
$10.95
Wedding Prep Pack For One
56
$520.00
$9.28
Wedding Prep Pack For Two
56
$988.00
$8.82
Kosher Pack
28
$259.00
$9.25
7-Day Reset Pack
34
$275.00
$8.08
Weight Loss
Days per week
Number of meals
Price
Price per meal
3
18
$209.00
$11.61
5
30
$279.00
$9.30
7
42
$369.00
$8.78
Juice Cleanse
Days per week
Number of juices
Price
Price per juice
3
18
$119.00
$6.61
5
30
$189.00
$6.30
Suitable For

Meals For Families
Meals For Kids
Meals For Seniors
Meals For One

Meals For Families
Meals For Kids
Meals For Seniors
Meals For One
Compare Meal Options

Vegetarian Meals
Vegan Meals
Paleo Meals
Keto Meals
Low-Carb Meals
Low-Fat Meals
Meals For Diabetics
Gluten-Free Meals
Organic Meals
Weight Loss Meals

Vegetarian Meals
Vegan Meals
Paleo Meals
Keto Meals
Low-Carb Meals
Low-Fat Meals
Meals For Diabetics
Gluten-Free Meals
Organic Meals
Weight Loss Meals
Compare Sample Meals

Acai Cherry Smoothie
Brussels Sprouts + Tahini
Ginger+Turmeric Latte
Mulberry+Dragon Fruit

Veggie Lasagna
Soba Noodles in Peanut Sauce
Savory Croquettes
Quinoa Soup
Compare Extras

A La Carte Menu
Gift Cards
Marketplace

A La Carte Menu
Gift Cards
Marketplace
Compare User Reviews

Submitted By Ben on 09/06/2018

Been using the service for 6+ months and am satisfied with ALL the products. The service is easy to use and making changes to your subscription is a piece of cake, so I don't get it why so many people have a hard time changing their orders. To be fair, I only skipped a couple of weeks so far, so I don't know what's the problem with cancelations. Definitely recommend the company to everyone who wants to eat healthier and feel better about themselves.

Submitted By Barbara Watson on 09/04/2018

Amazed with how good and healthy these cups are! The company makes it so easy to have tasty superfoods at hand whenever you need them. I love everything about them, and I feel much better knowing I eat more healthy than before.

Submitted By Jackie Joyce on 09/03/2018

Joining the Daily Harvest dissatisfied customers. I will not make a big deal about the fact that I didn't care for the food, we all have different tastes. I will say that it's not at all a good value, for the cost per "meal" I would have expected more. Also going to jump on the bandwagon about the poor customer service. I tried to cancel an order on a Sunday and was very surprised to receive a reply - Which means they had plenty of time to cancel considering it wasn't going to ship until Tuesday (based on the actual tracking) Unfortunately, the reply was basically "too bad". They claim their kitchen is on a tight schedule. Umm, this is frozen food people! You'll freeze it and cook a little less next week. $90 in the trash with the food.

Submitted By Danny Murphy on 09/01/2018

Daily Harvest is the best! I just don't understand why so many people keep complaining when the service is really as good as advertised (the cups are to die for!!!!). I've been a loyal customer for 4 months now and I don't plan on canceling any time soon.

Submitted By Kelly on 05/18/2018

Tried 4 different meals and was surprised that they were basically like the frozen meals you can get at Whole Foods as far as taste and quality, but Veestro is twice the price. Very disappointed.

Submitted By ed auchincloss on 05/04/2018

It's a bit esoteric, even if one favors healthy fare. Following the heating instructions, in a powerful microwave, left the food tepid. We found that doubling the heat times was better. None of the entrees could fairly be described 'to die for.' It was with great enthusiasm we systematically tried the bulk of Veestro's menu but failed to not make the cut when all factors (taste, ease of ordering and price) were included. As an afterthought, a pizza try was an absolute failure. It crumbled so badly after baking, it was close to inedible.

Submitted By Joseph Gross on 12/05/2017

I like the fact it's organic and the prices are, let's say, reasonable, but I've had better.

Submitted By Selma Paddock on 11/15/2017

I don't want to sound like someone who doesn't think things through and then makes it look like it was somebody else's fault, but I picked the 7 day weight loss plan and now I have to figure out where to put 42 meals. I know it says 42 meals when you order, but I just didn't think about it then. Isn't there a better way to organize deliveries, I could build a fort out of all these meals?!
Winner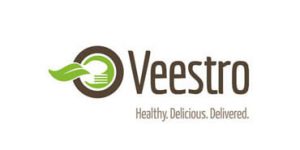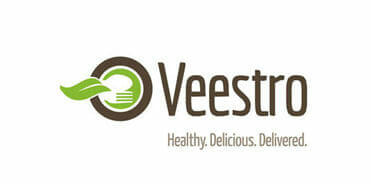 Veestro is an excellent choice for people who want to eat healthy meals prepared with 100% organic and natural ingredients, handpicked for maximum quality and flavor. Veestro delivers perfectly cooked meals that are not just good for your health and weight but also for the planet. Read our full Veestro review for more info.