Mom's Meals and True Fare are designed to take the stress out of meal planning and this Mom's Meals VS True Fare comparison is designed to make it much easier to choose between them. Get a comprehensive overview of these companies' crucial features and scroll down to discover the definite winner of the comparison.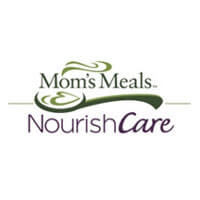 Healthy Meals For Independent Living
VS

Top-Quality, Organic Whole30 Meals
Highlights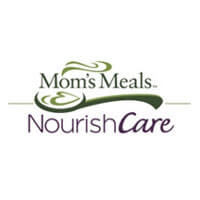 Mom's Meals delivers budget-friendly, home-style meals to the homes of people who have special dietary requirements due to illnesses or old age.
Average Price Per Meal:

$6.99

Shipping Cost:

$14.95

Delivery Area:

48 states

True Fare, formerly known as Pre-Made Paleo, delivers wholesome, nutrient-dense Paleo meals suitable for various healthy diets and made of the finest, certified organic ingredients.
Average Price Per Meal:

$12.70

Shipping Cost:

$0

*

Delivery Area:

50 states
Compare Features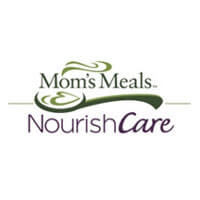 Best For
Best for seniors, individuals recovering from an illness, and persons who are managing a chronic disease
Menu/Meal Plans
Mom's Meals offers 4 programs, including LTSS/HCBS (Long Term Services and Support/Home and Community Based Services Program), Chronic Care, Post-Discharge Care, and Self Pay.
Recipes/Meal Options
Mom's Meals provides up to 60 meal choices per week, depending on the program.
Meal & Recipe Variety
Mom's Meals offers low-carb, low-fat, heart-friendly, diabetic-friendly, renal-friendly, gluten-free, vegetarian, lower-sodium, and pureed meals, as well as cancer support meals and nutritionally balanced meals for a healthy lifestyle. The service provides breakfasts, lunches, and dinners. The meals generally include classics and exotic dishes do not appear on the menu often.
Food Quality
Mom's Meals promises to use only high-quality ingredients in order to ensure that its dishes are healthy, tasty, and nutritious. Its meals are prepared in kitchens that are USDA-inspected for quality and safety and they are delivered fresh and cooled in custom-designed containers.
Nutritional Value & Portion Size
Mom's Meals offers healthy, nutritionally balanced meals and follows dietary guidelines for different health conditions, taking into account the specific dietary requirements of its customers. The portions are not large, but they are adequate .
Subscription Flexibility
With Mom's Meals, you can order meals each week or opt to have your weekly or bi-weekly deliveries auto shipped. You can change, pause or cancel your subscription at any time, but you must notify the company by 1 PM Eastern Time the Friday before the next delivery date.
Refunds
Mom's Meals does not issue refunds for any meals that have already been delivered.

Best For
Best for individuals on low-carb diets, Paleo lovers, and people who want to eat natural, organic food
Menu/Meal Plans
True Fare's menu features a number of options, including Whole30, AIP, and Ketogenic, as well as Spring Menus, Breakfast, Wild Caught Fish & Seafood, and A La Carte Individual Meals and Vegetable Sides.
Recipes/Meal Options
True Fare offers around 50 meal options for you to choose from.
Meal & Recipe Variety
True Fare offers organic, gluten-free, grain-free, legume-free, lactose-free, low-carb meals. Its menu includes Paleo-friendly, keto-friendly, Whole30-compliant, and AIP-friendly breakfasts, lunches, and dinners. In addition to standard meals, it offers exotic dishes made of venison, elk, wild boar, water buffalo, and alpaca meat.
Food Quality
True Fare sources certified organic produce grown on Georgia farms. It uses antibiotic-free, grass-fed, and grass-finished beef, free-range poultry, game meat, and wild-caught sefood. All of its meals are free from refined sugars and artificial substances.
Nutritional Value & Portion Size
True Fare meals usually come in 6 oz. servings and rarely contain more than 350 calories per serving. They are nutritionally balanced and mostly free from trans fats but may contain significant amounts of cholesterol.
Subscription Flexibility
If you wish to cancel your True Fare subscription, you must do so 7 days before your renewal date. For all other questions about the service's flexibility, you should contact True Fare directly.
Refunds
True Fare may issue refunds, but you must notify the company of your complaints within 24-48 hours after your delivery has arrived.
Compare Plans & Pricing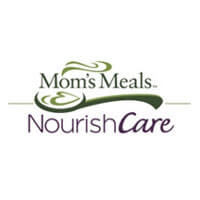 Mom's Meals Plans & Pricing
Mom's Meals Pricing
Meal
Price per meal
Individual meals
$6.99
Pureed
$7.99

True Fare Plans & Pricing
Regular Subscription Plans
Number of meals
Price
Price per meal
5
$72.00
$14.40
10
$135.00
$13.50
20
$259.95
$12.99
30
$385.00
$12.83
40
$400.00
$10.00
Whole30 Subscription Plans
Duration
Price
Price per meal
10 days
$349.00
$11.63
15 days
$509.00
$11.31
20 days
$675.00
$11.25
30 days
$995.00
$11.05
AIP Subscription Plan
Duration
Price
Price per meal
15 days
$485.00
$10.77
Suitable For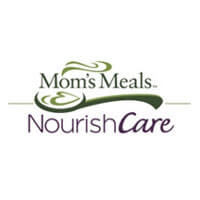 Meals For Families
Meals For Kids
Meals For Seniors
Meals For One

Meals For Families
Meals For Kids
Meals For Seniors
Meals For One
Compare Meal Options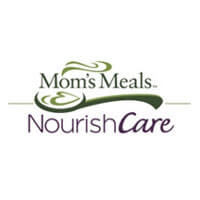 Vegetarian Meals
Vegan Meals
Paleo Meals
Keto Meals
Low-Carb Meals
Low-Fat Meals
Meals For Diabetics
Gluten-Free Meals
Organic Meals
Weight Loss Meals

Vegetarian Meals
Vegan Meals
Paleo Meals
Keto Meals
Low-Carb Meals
Low-Fat Meals
Meals For Diabetics
Gluten-Free Meals
Organic Meals
Weight Loss Meals
Compare Extras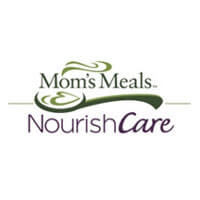 A La Carte Menu
Gift Cards
Marketplace

A La Carte Menu
Gift Cards
Marketplace
Compare User Reviews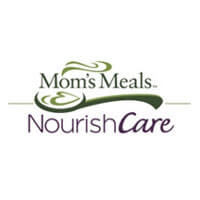 Submitted By Teresa appleton on 09/21/2018

Love moms meals. Food is great. Im not going to be rude buy the people giving bad rude reviews need to cook their own meals . or go to a drive thru. How about try meals on wheels. You all complain and complain. Go buy food elsewhere.

Submitted By Sam on 07/10/2018

Worst customer service - they are, actually, HOSTILE, NASY, RUDE, just AWFUL. Constant problems with delivery. Meals are too sugary, not for diabetics, like me. Don't go with this company!

Submitted By joan lane on 06/22/2018

Customer service with this company leaves a great deal to be desired. Representatives were short and confusing and gave me confusing and wrong information. I'm on a waiver program that provides the meals. I called to get information on placing an order and was told I could order over the phone or online or via fax. I asked about a diabetic menu...was told they didn't have one....then found one when I went to place the order online. So I selected my order, when to check out and it asked for payment information. I called back to customer service to find out how to proceed and was told as a waiver client I couldn't order online. Exasperated, I started to give my order over the phone only to be told I couldn't order some of the items because the diabetic menu was only available in certain locations. I literally had a headache and was so confused by the time I hung up the phone.

Submitted By mimi on 07/27/2018

I'm diabetic as well. What is the waiver program though? How can I get it?

Submitted By Shannon Bathurst on 03/15/2018

I received my 30 day fully prepared meals from True fare about 7 days ago. 30dayWhole challenge. Very simple. Pricey. But worth every dime. The price just makes me super committed to staying focused on the diet. The day I received the fully prepared meals...I got ziplock bags and went by the weekly menu and separated all 30 days into the bags. Marking them for each day and what week. That took time. But was well worth it. Then froze everything but first week. I received so much food that I even had 3 to four full bags of extra food left. Probably enough for another month or 30 days. I had started to prepare myself for this diet a week in advance. Reading all I could about it. So in one week plus the week I did preparation to be on this diet I have cut out all the sugars and processed foods and all recommended things to cut out. I Increased fresh vegetables and fruits. I have already lost in 2 weeks 10.5 pounds. Hoping to stay on diet until I loss the other 20 I need to lose. Then continue on my own making my own meals. My stomach no longer is upset everyday,I have more ambition and energy, even my back pain is going away. The prepared food is more than filling. Which totally surprised me. As I only put 3 bags in each zip lock bag and also supplement with the trail mix and fresh fruits or veggies if Im hungry. But I rarely am. This is the best I have ever felt on a diet...which feels like no diet at all. The only work involved was separating each days foods into the ziplock bags the day the food arrived. I love it and highly recommend it to anyone.

Submitted By Sunnie Thornton on 20/20/2018

I have type II diabetes and last year my doctor recommended the Whole30 program to help me manage my diabetes. I attempted the Whole30 (made it through day 27) and was completely overwhelmed by the amount of cooking, food prep, shopping, cleaning, etc. I felt like I was spending an average of three hours in the kitchen each day, and that just does not work for my schedule. The added stress of this definitely hindered the positive effects of the program as most days my stress levels were extremely high causing unstable blood sugar. This year, in another attempt to get my blood sugars under control and to improve my health in general, I decided to do the Whole30 again but this time to save up my money and purchase the TrueFare 30-day Whole30 plan. I really expected to love it considering the price tag of $900.00 ($10/meal). I definitely love the convenience of it (the food is just so-so and lacks variety, which I could handle and wouldn't be too big of a deal on its own), but there was a major problem that I have been going back and forth with TrueFare customer service on: The nutritional information varies on 1) the food labels (that are on each individual food packet), 2) the menu flyers (that are shipped with the food), and 3) on the online nutritional information posted on the website. Here is an example of the Pork Skillet: • PROTEIN: Package: 14g; Online: 23 g • CALORIES: Package: 240; Online: 330 • CARBS: Package: 9g; Online: 14 g • FAT: Package: 16g; Online: 20g Here is an example of the Chimichurri Chicken • PROTEIN: Package: 37g; Flyer: 29 g • CALORIES: Package: 310; Flyer: 280 • FAT: Package: 15g; Flyer: 12g Another example of inconsistencies and errors: • The last meal at the bottom of Menu 'R' says "US Wellness Meats Grass-Fed Pink Peppercorn Braised Beef served with Organic Cauliflower Rice Pilaf." • TrueFare prints the nutritional information on the back of the same flyer and the pairing for the beef is listed as "API Cauliflower Pilaf with Mushrooms." • The label on the actual pairing I received was "Cauliflower Rice with Sweet Potatoes." And of course, the nutritional information on the label obviously doesn't match what's on the back of the flyer. • The ingredients on the label state that there are brussels in the ingredients, but I definitely did not see any – just cauliflower and sweet potatoes. After multiple emails with TrueFare, Joseph admitted there was confusion and that they had some type of glitch / labeling issue as they were switching over from Pre-Made Paleo to TrueFare and that some products were mislabeled and incorrect. It was extremely time consuming emailing them or calling them trying to get a straight answer as to which nutritional label and ingredient lists were correct – and I'd have to do it for each discrepancy I came across. I finally gave up. On Whole30 you don't typically track calories, macronutrients, etc., but since I am diabetic, tracking carbs is essential to my overall plan to figure out what works best for my body and I can eliminate the use of medications in controlling my blood sugar, and I stressed this fact to customer service. I communicated with TrueFare about this issue multiple times and also expressed my dissatisfaction with the issue at hand. I had asked that the *actual/correct* nutritional information for each meal be emailed to me, but that request was ignored. Nothing was done by TrueFare to rectify the situation and the only apology I got was a casual (and seemingly insincere) "sorry for the confusion." Considering this plan was endorsed by Whole30, and considering the hefty price tag, I am highly disappointed with the issues I've experienced with this company and I question the integrity of what I'm eating. It would benefit TrueFare to take customer complaints more seriously and improve the customer service side of the business. I do not feel and adequate attempt was made to resolve or rectify the issues I had with my order, especially considering TrueFare was aware of the labeling issue yet continued to send food out anyway. $900 is a lot of money for most single people to spend on a months' worth of food, and the lack of customer service and conflict resolution is truly disappointing. Unfortunately, I can't recommend TrueFare until they are able to correct the labeling issues/glitches and improve their conflict resolution standards.

Submitted By Julian Keegan on 06/30/2017

Not the cheapest, but definitely the best paleo meals I've ever had. Meal pairings are my favorite!

Submitted By Denis O'Connor on 05/21/2017

I like the food, great options you've got over there. But I really get confused wandering around your site, pls do something about it.
Winner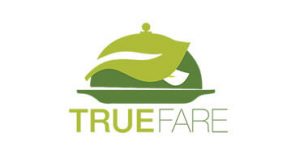 True Fare is a unique meal delivery service that provides chef-prepared meals designed in accordance with the rules of the Paleo, ketogenic, Whole30, and AIP diets. It allows you to choose from a range of specialized meal plans or opt for a la carte ordering. Learn more about the delicious options it offers in this comprehensive True Fare review.