Trifecta VS Personal Chef To Go Comparison
Advertiser Disclosure
This website features affiliate links. For purchases made via these links, we earn commissions that allow us to keep producing helpful content. To find out more
click here
.
Close
Whether you opt for Trifecta or Personal Chef To Go, you will have first-class food delivered to your doorstep. However, choosing which of these meal delivery services is better for your needs can be difficult. Read this Trifecta vs. Personal Chef To Go comparison to make the best possible decision.

VS

Where Home Dining Meets Fine Dining
Highlights

Trifecta Nutrition allows you to enjoy ready-made organic meals that suit your lifestyle and create budget-friendly custom meals of your own by ordering precooked ingredients from the a la carte menu.
Price Range:

$$$

Average Price Per Meal:

$14.99

Shipping Cost:

$0

Delivery Area:

50 states

Personal Chef To Go allows you to enjoy restaurant-grade meals at reasonable prices and easily adjust your meal plan to your lifestyle.
Price Range:

$$

Average Price Per Meal:

$14.70

Shipping Cost:

$0

*

Delivery Area:

48 states
*
free shipping to East Coast
Compare Features

Best For
Best for active individuals who want to eat healthily with zero effort
Menu/Meal Plans
Trifecta Nutrition offers 5 meals plans, including Clean, Paleo, Classic, Vegetarian, and Vegan.
Recipes/Meal Options
With Trifecta Nutrition, if you go with one of the meal plans, you can opt to receive 2-4 meals per day for 5-7 days a week. The company's a la carte menu has more than 30 items.
Meal & Recipe Variety
Trifecta Nutrition offers Paleo, vegetarian, vegan, classic, and clean, minimally processed meals. In addition to fully prepared meals, it offers precooked proteins, carbs, and veggies that can be bought in bulk and freely combined and seasoned to taste. All meals on the menu are organic and free from gluten, dairy, and soy.
Food Quality
Trifecta Nutrition delivers meals made of the highest-quality ingredients, all of which are USDA-certified organic. Its meals are fresh, never frozen, fish and seafood are wild-caught, and all meat is grass-fed. All meals are free from processed foods and artificial ingredients.
Nutritional Value & Portion Size
Trifecta Nutrition meals are optimally balanced and rich in fiber, protein, and healthy monounsaturated and polyunsaturated fats. They rarely contain added oil and the oil used is of the highest quality. Portion size is carefully calculated and satisfies the needs of adults with an active lifestyle.
Subscription Flexibility
With Trifecta Nutrition, you can edit, skip, pause or cancel your order whenever you want. The cutoff day to make changes to your order is the Friday a week before your expected delivery.
Refunds
Trifecta Nutrition may issue a refund or credit if you are not satisfied with your order.

Best For
Best for foodies looking for budget-friendly gourmet meals
Menu/Meal Plans
Personal Chef To Go features one weekly menu for its customers to choose from.
Recipes/Meal Options
Personal Chef To Go offers 12 new meals each week.
Meal & Recipe Variety
Personal Chef To Go does not offer options for special diets but instead caters to omnivorous foodies. It provides chef-prepared, restaurant-grade gourmet dinners mostly inspired by the Italian and traditional American cuisines. Some meals are free from gluten, but be sure to check the allergen info before ordering.
Food Quality
Personal Chef To Go meals are prepared and delivered fresh and made of healthy, all-natural ingredients.
Nutritional Value & Portion Size
Most Personal Chef To Go meals are under 400 calories and normally come in 12-13 oz. portions. They are rather well-balanced but may contain significant amounts of cholesterol and saturated fats.
Subscription Flexibility
With Personal Chef To Go, you can modify, pause or cancel your subscription anytime. The weekly cutoff time is Monday at 11:45 am EST.
Refunds
Personal Chef To Go doesn't offer cash refunds. However, if you are not satisfied with an item in your delivery, you can ship it back to the company and receive a replacement. The company will cover the return shipping cost.
Compare Plans & Pricing

Trifecta Nutrition Plans & Pricing
Clean and Paleo
Meals per day
Days per week
Price per week
Price per meal
1
7
$108.43
$15.49
2
5
$149.90
$14.99
2
7
$209.86
$14.99
3
5
$214.35
$14.29
3
7
$300.09
$14.29
Vegetarian
Meals per day
Days per week
Price per week
Price per meal
2
5
$115.90
$11.59
2
7
$162.26
$11.59
3
5
$161.85
$10.79
3
7
$226.59
$10.79
Vegan
Meals per day
Days per week
Price per week
Price per meal
2
5
$113.90
$11.39
2
7
$159.46
$11.39
3
5
$161.85
$10.79
3
7
$226.59
$10.79

Personal Chef To Go Plans & Pricing
Personal Chef To Go meal prices
Meals per week
Price
Price per meal
5
$78.00
$15.60
8
$118.00
$14.75
10
$138.00
$13.80
Suitable For

Meals For Families
Meals For Kids
Meals For Seniors
Meals For One

Meals For Families
Meals For Kids
Meals For Seniors
Meals For One
Compare Meal Options

Vegetarian Meals
Vegan Meals
Paleo Meals
Keto Meals
Low-Carb Meals
Low-Fat Meals
Meals For Diabetics
Gluten-Free Meals
Organic Meals
Weight Loss Meals

Vegetarian Meals
Vegan Meals
Paleo Meals
Keto Meals
Low-Carb Meals
Low-Fat Meals
Meals For Diabetics
Gluten-Free Meals
Organic Meals
Weight Loss Meals
Compare Sample Meals

venison
Shrimp
Beef
Ahi Tuna

Healthy Baked Pesto Chicken Breast
Lean Sliced Beef Loin
Tequila Lime Chicken
Toasted Walnut Crusted Chicken
Compare Extras

A La Carte Menu
Gift Cards
Marketplace

A La Carte Menu
Gift Cards
Marketplace
Compare Customer Reviews

Submitted By Crystal O'Keefe on 09/05/2019

I wanted to love this. I was using two food delivery services, and loved the idea of changing to one. Also, I follow a macro diet and I saw their averages for the different plans and they would work great.First I tried vegetarian. Let me also say none of these meals are listed in My Fitness Pal, so to log you have to enter each one manually.The order arrived on time and nicely packaged. The first couple I tried were ok and I could eat them. However, by number 3, I noticed there was a particular smell with each meal when I heated it up and it made it difficult to eat, even though the food tasted ok. By Monday (ate two a day all weekend) I decided I couldn't take it anymore and I wanted to try the Paleo plan. This is where I encountered my first issue. Even though I had just received my order Friday, I couldn't change for my next order because you need to change it a full week in advance. When I explained this was my first order and I just received it on Friday, I was told "many of their customers" skip weeks to get around this. How would a brand new customer like myself know what "many of their customers do?" Anyway, I suffered through another week of disgusting vegetarian meals.What interested me in changing to the Paleo meals was the macro breakdown.According to the website the Paleo meals averages look like this: 350 calories 32g Protein 23g Carbs 14g FatThis was perfect for me as I eat 120 protein, 120 carbs and 47 Fat. Then I received my first order and everything I had (10 meals) was closer to 540 calories per serving. The last several I've been reading are: P35, C14, F38 AND 6 out of 10 meals had 50g of FAT. An entire day in one meal - so the averages are WAY off.Ok, I'll just go back to what I was using before. How do I cancel? Then I was really annoyed because you have to CALL to cancel. That is the ONLY way. So I call (830 am CT) and I hear a message that simply says none of our reps are available, leave a message and we'll get back with you.Well when will they get back with me? Are they calling? Emailing? What are the hours? I can't just get random phones on my cell phone at work. That is a big no no here. So, I left a message then went to the website and found the chat box. (No one was there either, of course - and no it didn't list the hours either).

Submitted By Cinnamon Herrera on 08/22/2019

Sorry for anyone else who has had issues here but I think they're a great company. My wrist broke in June so I had a hard time cooking without burning myself or the house down so I decided to try them since I had a discount code. Did the Paleo meals and ordered 7 per week. Meals came on time as ordered and still relatively cool in the hot Texas summer for about 8 weeks. Tasted great and I liked the variety. Cancelling with them was easy though I did have to speak to someone in chat since they never confirmed my cancellation after I emailed them though they had cancelled it at that time. I highly recommend them and they make everything easy. Really responsive customer service, especially on their community Facebook page.

Submitted By Barbara on 08/04/2019

Not dishing on Trifecta here because I believe it is an awesome company and concept, however, tried 2 different diets for 4 weeks, got sick on both of them to the point that i was bent over the toilet... Really disappointing as I was really looking forward the meals

Submitted By Amanda Cervantes on 05/11/2019

Horrible company ethics. I posted a comment on one of their Instagram posts warning someone else about the horrible service but they deleted it. I'll start from the beginning though. Ordered my first meal delivery about a month ago. Took a week to get it in which I understood. Upon arrival I got everything delivered correctly with my order of 3 vegan meals daily for 5 days. Second delivery was due a week later on a Friday but come Friday I got an email saying delayed until Saturday, Saturday came and got another email saying Tuesday. They apologized and said they would throw in a pound of free vegan protein. So I get my order that Tuesday and it's missing all my breakfasts and the pot that "free" protein in place of a whole meal. Contacted them and they said sorry again and they would refund my breakfasts. So now I'm on my third billing and food is scheduled to be in on Friday again. Thursday comes and they say my food will be late again so I decide I'm done and want to cancel. They apologize again and say that the third order will be refunded and will be delivered on Saturday. Today is Saturday and I just get my food and open it to find there are no breakfasts at all and instead there are only 10 meals and 9 of the 10 are just 3 meals repeated 3 times and look horrible. Overall they have no real concern with making things right. Their main concern is looking good on Instagram. The meals I got were vegan and I've eaten vegan for years and never had anything so bland and watery. All the meals are both under and over cooked at the same time. The grains (rice and quinoa) are undercooked and hard and the veggies are like they just threw frozen vegetables in the container and let them thaw. The sauces are always sour and just off tasting. There were more than half that I had to just get through in hopes that it would help on my weight loss. Bottom line is for a meal prep delivery to help you stay on track they are failing when you aren't getting meals on time or even the correct amounts of meals. They have strayed me from meal prep companies as I feel now I could be more dependable than having a company take my money and not give me what I'm ordering in the first place.

Submitted By Steve White on 09/05/2018

Maybe I have lower standards than some of the other reviewers here, but I do have to say that I really love PCTG food, it's not the best food I tried, but it's way better than the food I can prepare myself. :)

Submitted By Daniel Moore on 07/19/2018

Definitely not restaurant-grade food, but not bad for such a cheap meal delivery.

Submitted By Karen Weaver on 05/15/2018

AWFUL!!!! REALLY, REALLY BAD!!!! No flavor, no seasoning, meat like rubber, small servings, VERY expensive for nothing. They are also quiet abt the fact that you will continue to receive the food until you cancel. I thought I would receive it only if I ordered it. Nope! They also delivered a box to the wrong address!It was just terrible. Do not buy!!!

Submitted By karen weaver on 05/15/2018

They mailed an entire box to our address instead of my Aunt's. We had no idea another would be sent. If we had, we would have cancelled it because the food is AWFUL! We called my Aunt and told her we had received another box. She didnlt want it becasue it was so bad so we decided to try it. I ate four of the meals and each one was just awful. There is little or no seasoning, they tell you to cook it for 2.5 minutes when it needs 5 but by then half the meal is overcooked. The gravy that comes with turkey has ZERO flavor and is watery. The turkey was like rubber. The beef dinner was the same! REALLY bad tasting beef with a rubber texture and some kind of sauce with NO flovor! That seems to be the trend with this company. I did have the shrimp which was somewhat better but it had a chemical taste to it. Even if the food was edible, the price for what you get is rediculous!! REALLY rediculous.Oh - they are also quiet abt letting you know you will keep getting the food until you cancel it. I thougt we would get it only if we ordered it!Please, look elsewhere.
Winner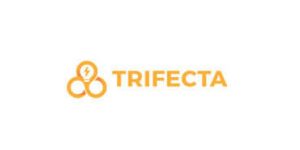 The idea behind Trifecta Nutrition meal delivery service is to offer what most of us strive to achieve: eating healthy meals which fulfill all our dietary needs, every day, without all the hassle. Whether you are a vegan or vegetarian, wish to go Paleo, or simply want to eat clean, Trifecta has got you covered. Eating healthy has never been easier.