Trifecta Nutrition VS WonderSlim
Choosing between WonderSlim and Trifecta Nutrition, you are faced with a rather difficult task. Both services have unique qualities that make them highly popular among hungry customers nationwide. However, that does not mean that the choice is impossible to make, as one of these services does have a bit more to offer. Our WonderSlim VS Trifecta Nutrition comparison below allows you to discover what it is that makes these two services different from each other, as well as which one constitutes a better choice.

Easy, Healthy & Affordable Dieting Solution
VS

Highlights

WonderSlim is a renowned weight loss meal delivery that offers easy-to-follow diet plans that can help you lose weight through a combination of frequent meals, balanced diet, and portion control.
Average Price Per Meal:

$10.03

Shipping Cost:

$0

*

Delivery Area:

50 states

Trifecta Nutrition allows you to enjoy ready-made organic meals that suit your lifestyle and create budget-friendly custom meals of your own by ordering precooked ingredients from the a la carte menu.
Average Price Per Meal:

$14.99

Shipping Cost:

$0

Delivery Area:

50 states
Compare Features

Best For
Best for dieters seeking a minimum-effort weight loss solution
Menu/Meal Plans
WonderSlim offers 3 diet meal plans, including Basic Essentials, Core Classic, and Premium Complete. All 3 plans come in 2 versions - for men and for women.
Recipes/Meal Options
WonderSlim has more than 150 diet items in its offer.
Meal & Recipe Variety
WonderSlim offers diet drinks, bars, snacks, entrées, soups, desserts, breakfasts, and supplements. Its selection includes both ready-made dishes and meal replacements. Options for special diets include kosher, gluten-free, no gluten-containing ingredients, vegan, vegetarian, non-GMO, aspartame-free, sugar-free, fat-free, low-fat, low-carb, low-sodium, wheat-free, lactose-free, and bariatric items.
Food Quality
WonderSlim products are mostly free from aspartame, there are many non-GMO items, and although the products are not made of the highest-quality ingredients, they are healthy, nutritionally designed, made to the highest standards of taste, and produced in FDA-inspected facilities.
Nutritional Value & Portion Size
WonderSlim meals and meal replacements are nutritionally balanced, low in calories, and high in protein (45% of total calories) and healthy fats (15% of total calories). The daily calorie count is 1,000-1,200 calories for women and 1,500-1,700 calories per men, averaging at just 140-240 calories per meal. The portions are not large because you get to eat every 2-3 hours. In addition to the meals, you get supplements that enrich your diet with vitamins, essential amino acids, and other valuable nutrients.
Subscription Flexibility
WonderSlim is not a subscription-only service. If you opt for a subscription in order to save cash on your orders, you can skip a delivery or cancel at any time, just be sure to check with the support staff whether the next scheduled delivery has already been processed, in which case it cannot be canceled.
Refunds
WonderSlim offers a 150% money-back guarantee on all of its products. If you are not satisfied with your delivery from WonderSlim, return the products within 60 days and get a 150% refund (excluding the shipping costs) or a replacement. Orders shipped internationally can only be returned for a refund, not a replacement.

Best For
Best for active individuals who want to eat healthily with zero effort
Menu/Meal Plans
Trifecta Nutrition offers 5 meals plans, including Clean, Paleo, Classic, Vegetarian, and Vegan.
Recipes/Meal Options
With Trifecta Nutrition, if you go with one of the meal plans, you can opt to receive 2-4 meals per day for 5-7 days a week. The company's a la carte menu has more than 30 items.
Meal & Recipe Variety
Trifecta Nutrition offers Paleo, vegetarian, vegan, classic, and clean, minimally processed meals. In addition to fully prepared meals, it offers precooked proteins, carbs, and veggies that can be bought in bulk and freely combined and seasoned to taste. All meals on the menu are organic and free from gluten, dairy, and soy.
Food Quality
Trifecta Nutrition delivers meals made of the highest-quality ingredients, all of which are USDA-certified organic. Its meals are fresh, never frozen, fish and seafood are wild-caught, and all meat is grass-fed. All meals are free from processed foods and artificial ingredients.
Nutritional Value & Portion Size
Trifecta Nutrition meals are optimally balanced and rich in fiber, protein, and healthy monounsaturated and polyunsaturated fats. They rarely contain added oil and the oil used is of the highest quality. Portion size is carefully calculated and satisfies the needs of adults with an active lifestyle.
Subscription Flexibility
With Trifecta Nutrition, you can edit, skip, pause or cancel your order whenever you want. The cutoff day to make changes to your order is the Friday a week before your expected delivery.
Refunds
Trifecta Nutrition may issue a refund or credit if you are not satisfied with your order.
Compare Plans & Pricing

WonderSlim Plans & Pricing
Basic Essentials
Meals per day
Weeks per month
Price per week
Price per day
4
2
$60.39
$8.60
4
4
$49.49
$7.07
Core Classic
Meals per day
Weeks per month
Price per week
Price per day
5
2
$70.24
$10.04
5
4
$58.67
$8.38
Premium Complete
Meals per day
Weeks per month
Price per week
Price per day
7
2
$89.39
$12.77
7
4
$74.28
$10.61

Trifecta Nutrition Plans & Pricing
Clean and Paleo
Meals per day
Days per week
Price per week
Price per meal
1
7
$108.43
$15.49
2
5
$149.90
$14.99
2
7
$209.86
$14.99
3
5
$214.35
$14.29
3
7
$300.09
$14.29
Vegetarian
Meals per day
Days per week
Price per week
Price per meal
2
5
$115.90
$11.59
2
7
$162.26
$11.59
3
5
$161.85
$10.79
3
7
$226.59
$10.79
Vegan
Meals per day
Days per week
Price per week
Price per meal
2
5
$113.90
$11.39
2
7
$159.46
$11.39
3
5
$161.85
$10.79
3
7
$226.59
$10.79
Suitable For

Meals For Families
Meals For Kids
Meals For Seniors
Meals For One

Meals For Families
Meals For Kids
Meals For Seniors
Meals For One
Compare Meal Options

Vegetarian Meals
Vegan Meals
Paleo Meals
Keto Meals
Low-Carb Meals
Low-Fat Meals
Meals For Diabetics
Gluten-Free Meals
Organic Meals
Weight Loss Meals

Vegetarian Meals
Vegan Meals
Paleo Meals
Keto Meals
Low-Carb Meals
Low-Fat Meals
Meals For Diabetics
Gluten-Free Meals
Organic Meals
Weight Loss Meals
Compare Sample Meals

Classic Sloppy
Creamy Cheesecake
Dark Cocoa Cream
Protein Snack

venison
Shrimp
Beef
Ahi Tuna
Compare Extras

A La Carte Menu
Gift Cards
Marketplace

A La Carte Menu
Gift Cards
Marketplace
Compare User Reviews

Submitted By Amanda Gilbert on 04/14/2018

First the bad stuff - I don't like all the shakes and some meals are pretty bland, so I wasn't fully satisfied with my first order. Now the good stuff - the second delivery was perfect, just skipped what I didn't like the first time and loved every bite. So far, I've lost 6.5 pounds (2 and a half weeks), which is more than I managed to lose in the past couple of years. Worth the cash, that's for sure.

Submitted By Georgia Adams on 12/18/2017

Fair prices, customer support is lovely, and I did lose a few pounds, 3 pounds in 10 days to be exact, so an honest recommendation from me.

Submitted By Linda Smith on 09/11/2017

Probably the tastiest diet meals I've had. I like that it's not so strict, that I can choose when I want to have a meal replacement, when I just want to heat up a meal, and when I want to cook. 4 pounds isn't much, but I've been struggling with weight for a long time and this has really helped me believe that I can do it. I'm more than grateful!

Submitted By Erika on 06/14/2018

I really wanted to like Trifecta. I have two teenage boys and a husband that eat very substantial meals, that I enjoy cooking. But I need to lose a few pounds, which is tough when I am always cooking meals for my family. Our family eats a very healthy, 100% organic diet and it seemed like this would be a good service for me to eat a smaller meal, while continuing to cook for my family. I ordered the vegan plan because, although I am not vegan, I am allergic to a lot of foods and vegan meals are the safest. I then ordered some elk and fish a la cart to add to a meal or throw in a salad. After receiving the shipment, I was pretty disappointed in how the meals looked. Pretty unappetizing and not at all how the pics on the website looked. The next morning, I had a breakfast meal, which was a "loaf". It was disgusting. Dry and basically flavorless. I only ate half, because who wants a huge portion of cardboard? Plus I want some fruit and a little protein in the morning. The rest of the meals were blah. They were pretty small and higher calories than I would have expected for such small meals. The elk was okay but had a big piece of gristle running through it. I have not had the fish yet and I just threw it in the freezer. I gave Trifecta 3 stars instead of 2 because it would be a good service for a single person that doesn't cook and wants to eat healthy. That just isn't me.

Submitted By Jen on 03/17/2018

Food was overpriced, and really not good. I ended up throwing away a whole order because just looking at it made me feel nauseated. All I got was chicken. I ordered the lean & clean plan, hoping for some variety. I got chicken and rice dishes that were frankly disgusting in taste. I can admire their dedication to organic and high quality ingredients but wow these tasted really terrible.

Submitted By Kathy Fellows on 01/08/2018

Food is lovely, organic, wild caught,etc. Lightly seasoned really does mean lightly, so i add a lot of seasoning if I can figure out what they're using. I think it's a good value for what you pay. There were two cons as far as I'm concerned. The third week they ignored my food allergy list and sent two meals i couldn't eat. They did refund my money instantly when i called. The other problem is that they can't or won't let you say something like beef only once per week. As far as food allergies you are out of luck if you have more than two,so it may not work for me. Be aware they consider potatoes paleo. I can't remember if they only use the small blue ones or others as well.

Submitted By Damon 01/13/2018

Review: Convienience: 5/5 Timely deliver 3.5/5 Food quality 3/5 Flavor 2/5 Customer service: 1/5 I hate cooking, that, and daving a extremely knowlegable family member as a dietician who teaches nationally was what it took for me to finally try a meal service. I tied one locally that was about $10 per meal with snacks that I enjoyed. However they used agave, which tends to be chocked full of pesicides and chemicals, and they used organic "When available". This pretty much led me to believe, that meant NEVER. Enter Trifecta. $110 seemed quite expensive for 7 meals, but my family dietcian reminded me I probabaly spend that anyway on my "main" meals for the week. So I gave in . I ordered just after Christmas , and about 2 weeks later my first order arrived. Packaging was vaccum packed well and the meals were cold still. I surprised by the fact there was no beef. But its all about flavor and quality. They dont use any salt at all, so the food is bland...and I dont eat very much salt or sweet. I began adding pink sea salt and it helped A LOT. I will rate the meals below This is what I got. Salmon and chick pees 4/5 . Good portion . This was the best tasting meal, but again ALL need at least a little seasoning. Ahi and Brussel sprouts 3.5/5 Good size portion, not great. flavor it up and pretty good. (skin on the ahi which was surprising) Chicken wings and veggie stew- 1/5 TRASH. I was so mad 2 came in the meal. super small, fatty and BLAND. I was so hungry after eating it and im only 175 lbs. Customer service was also a joke. I recieved an email saying my second order was arriving that day. bummed becuase I really didnt want it I online chatted with customer service...no sympathy. Ask me why I canceled, and I explained I wasnt thrilled with the chicken. I was overly nice. The lady offere NO response. Then why ask? lol Anyway ...I dont recommend this company at this time. $15 for a meal that I would have thrown away if it wasnt $16!
Winner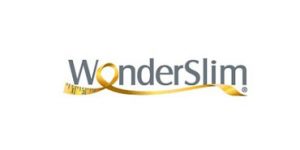 Discover whether WonderSlim can help you finally reach your goal weight in this detailed WonderSlim review. We provide concrete information on the WonderSlim program structure, flexibility, and pricing, so you can find out exactly how this program works, what you get to eat, and how much you need to pay to lose weight with the help of WonderSlim.