Trifecta Nutrition VS Little Spoon
Advertiser Disclosure
This website features affiliate links. For purchases made via these links, we earn commissions that allow us to keep producing helpful content. To find out more
click here
.
Close
Little Spoon and Trifecta Nutrition are designed to take the stress out of meal planning and this Little Spoon VS Trifecta Nutrition comparison is designed to make it much easier to choose between them. Get a comprehensive overview of these companies' crucial features and scroll down to discover the definite winner of the comparison.

Fresh, Healthy, Organic Baby Food
VS

Highlights

Little Spoon provides fresh, organic baby blends designed by experts on feeding toddlers and children, suitable for babies aged 4 months and older, and available within flexible and affordable meal plans.
Average Price Per Meal:

$4.46

Shipping Cost:

$0

Delivery Area:

48 states

Trifecta Nutrition allows you to enjoy ready-made organic meals that suit your lifestyle and create budget-friendly custom meals of your own by ordering precooked ingredients from the a la carte menu.
Average Price Per Meal:

$14.99

Shipping Cost:

$0

Delivery Area:

50 states
Compare Features

Best For
Best for moms and dads who wish to support their children's development with optimized nutrition
Menu/Meal Plans
Little Spoon is not a traditional meal delivery service, so it doesn't feature a menu.
Recipes/Meal Options
Little Spoon offers its patrons 26 baby blends to choose from.
Meal & Recipe Variety
The Little Spoon menu includes baby blends recommended for use from 4, 6, 8 and 12 months of age. The blends mostly focus on organic produce and healthy herbs and grains. The menu includes vegan-friendly, vegetarian-friendly, gluten-free, dairy-free, low-sugar, and low-fat blends.
Food Quality
Little Spoon baby blends are made fresh and kept fresh with the use of cold pressure (HPP). They exclusively contain natural, non-GMO foods and they are USDA-certified organic by CCOF. The blends are free from preservatives, additives, and artificial substances of any kind.
Nutritional Value & Portion Size
All Little Spoon baby blends are designed in consultation with a professor of pediatrics, a pediatrician, and a registered dietitian and certified dietitian nutritionist, ensuring optimal nutritional value and portion size.
Subscription Flexibility
With Little Spoon, you can change, pause or cancel your subscription plan at any time. The deadline for changing your order is 3pm EST the Saturday before your next delivery.
Refunds
Little Spoon doesn't offer refunds.

Best For
Best for active individuals who want to eat healthily with zero effort
Menu/Meal Plans
Trifecta Nutrition offers 5 meals plans, including Clean, Paleo, Classic, Vegetarian, and Vegan.
Recipes/Meal Options
With Trifecta Nutrition, if you go with one of the meal plans, you can opt to receive 2-4 meals per day for 5-7 days a week. The company's a la carte menu has more than 30 items.
Meal & Recipe Variety
Trifecta Nutrition offers Paleo, vegetarian, vegan, classic, and clean, minimally processed meals. In addition to fully prepared meals, it offers precooked proteins, carbs, and veggies that can be bought in bulk and freely combined and seasoned to taste. All meals on the menu are organic and free from gluten, dairy, and soy.
Food Quality
Trifecta Nutrition delivers meals made of the highest-quality ingredients, all of which are USDA-certified organic. Its meals are fresh, never frozen, fish and seafood are wild-caught, and all meat is grass-fed. All meals are free from processed foods and artificial ingredients.
Nutritional Value & Portion Size
Trifecta Nutrition meals are optimally balanced and rich in fiber, protein, and healthy monounsaturated and polyunsaturated fats. They rarely contain added oil and the oil used is of the highest quality. Portion size is carefully calculated and satisfies the needs of adults with an active lifestyle.
Subscription Flexibility
With Trifecta Nutrition, you can edit, skip, pause or cancel your order whenever you want. The cutoff day to make changes to your order is the Friday a week before your expected delivery.
Refunds
Trifecta Nutrition may issue a refund or credit if you are not satisfied with your order.
Compare Plans & Pricing

Little Spoon Plans & Pricing
Blends
Blends per day
Weekly price
Price per blend
1
$19.50
$2.78
2
$34.50
$2.46
3
$44.50
$2.11

Trifecta Nutrition Plans & Pricing
Clean and Paleo
Meals per day
Days per week
Price per week
Price per meal
1
7
$108.43
$15.49
2
5
$149.90
$14.99
2
7
$209.86
$14.99
3
5
$214.35
$14.29
3
7
$300.09
$14.29
Vegetarian
Meals per day
Days per week
Price per week
Price per meal
2
5
$115.90
$11.59
2
7
$162.26
$11.59
3
5
$161.85
$10.79
3
7
$226.59
$10.79
Vegan
Meals per day
Days per week
Price per week
Price per meal
2
5
$113.90
$11.39
2
7
$159.46
$11.39
3
5
$161.85
$10.79
3
7
$226.59
$10.79
Suitable For

Meals For Families
Meals For Kids
Meals For Seniors
Meals For One

Meals For Families
Meals For Kids
Meals For Seniors
Meals For One
Compare Meal Options

Vegetarian Meals
Vegan Meals
Paleo Meals
Keto Meals
Low-Carb Meals
Low-Fat Meals
Meals For Diabetics
Gluten-Free Meals
Organic Meals
Weight Loss Meals

Vegetarian Meals
Vegan Meals
Paleo Meals
Keto Meals
Low-Carb Meals
Low-Fat Meals
Meals For Diabetics
Gluten-Free Meals
Organic Meals
Weight Loss Meals
Compare Sample Meals

Beet Tahini Chickpea-Apple Brown Rice Cardamom
Pea Apple White Bean Butternut Squash Sage Millet Ground Chia
Pea Carrot Apple Dill Coconut Oil
Red Lentil Chickpea Apple Curry Coconut Milk

venison
Shrimp
Beef
Ahi Tuna
Compare Extras

A La Carte Menu
Gift Cards
Marketplace

A La Carte Menu
Gift Cards
Marketplace
Compare User Reviews

Submitted By Julia Taylor on 03/02/2019

My son has been happily eating food pouches from Happy Baby, Ella, etc. Every single food pouch lapped up with no issues. He is extremely interested in food, 97% in weight and has never rejected any food bofore. So I figured, let's take the risk and order a huge box from Little Spoon.I don't know what they put in there but it's vile. My son has been gagging everytime I put a spoon in his mouth. This has never happened. I tried it and didn't take to the taste either.The owner is also extremely defensive when you ask her for a refund of all unused portions. So they also don't get customer service.It is amazing that this company is actually VC-backed. Please beware and stay away.

Submitted By Mona on 01/30/2019

I wish I read the reviews before I gave them my credit card info. This company is a spam. In their system does not let you see the food options until you give your credit card information and everywhere says you can see the shopping cart before ordering, making you feel you can cancel if you don't want to order. Immediately after I signed up I looked at the options for my 5 months old. And it is $42 for some jars of apple, pear and Mango. This is more than easy to make at home. I was hoping to get more variety with some seasoning which seems like is suitable for 6 months and older. So I contacted them immediately and asked to pause my account until my baby is 6-7 months . I even didn't want to cancel. But they refused to refund me and they tell me I'm stuck with the first shipment!! They are not looking for loyal long term customers. I will not continue my membership after this first impression which lead me here to read other reviews. I will contact my bank to cancel the payment.

Submitted By Ashley Clark on 09/07/2018

My babe is loving her Little Spoon blends and I love that she is trying all sorts of new ingredients each week!

Submitted By Betty Turner on 09/04/2018

My kid likes to eat little spoon blends, but I wish there were more flavors to choose from. I want more variety in my baby's diet, so I really hope they'll add new flavors soon. Everything else about the service is like advertised and the customer support people are nice as well.

Submitted By Daniel on 03/16/2019

I have to take issue with your generally positive review. First, you can make a subscription but you can't count on what you ordered being what ships. For example, I subscribed to the 5-day paleo meal plan; but what was delivered was 4/5 days of the clean meal plan and 2 random meals. You want to talk to customer support to find a way to make things right? Ha! They completely ignored my zendesk chat, and literally hung up on me when I called. You also can't cancel your subscription from the website; they make you call the number and then just hang up on you. Believe me when I tell you, you'll want to find a different meal prep service!

Submitted By Stephanie Elliott on 03/12/2019

I have subscribed to several meal plan services this year in attempts to find the perfect match for me. I was so very hopeful that Trifecta would meet my needs for vegetarian (I try to stick to no meat during weekdays), unfortunately it is the WORST tasting food I have ever had. And I am not exaggerating. The first coconut curry rice veggie meal I had tasted like NOTHING. Like it was only texture, to the point where I was convinced that the company had just forgotten sauce. Moving on to meal number 2 quinoa and veggies...so salt, so sauce, just some veggies with quinoa. Moving on to my lunch today...it was literally a bunch of mush...the only identifiable items were mushrooms and olives. I literally took bites and just swallowed. I would scour the Internet for something (anything) better than what Trifecta offers.

Submitted By Corey on 01/28/2019

I can stomach most any food, knowing it's healthy and serving it's purpose. Trifecta meals are close to inedible. About as tasteless as a piece of cardboard.Trifecta meals are purchased as a reoccurring subscription, think old school magazine subscription scheme. Yes, it's very simple to sign up and give them your money. Just wait till it's time to cancel the service. They have a cut off date that you have cancel your subscription by, so they have time to update the kitchen with orders, understandable. Problem is, you can't cancel your subscription online, you have to call or email them. In my case, my cut off date was on a weekend, followed by a holiday. So, my messages were not addressed till it was too late and they did not make an exception, even though I was told that the kitchen had not made my food yet. They would not cancel the order. So, they sent me over $200 in tasteless junk.Ice Age meals taste much better and their business model isn't a subscription scam.

Submitted By Samantha on 09/13/2018

I just started ordering from Trifecta, and so far I LOVE it. I've managed to eat healthier this week than I have in a long time, and I know if I continue on this path I'll definitely be seeing some weight loss results. At first I was apprehensive because of the price, plus I've had some meal delivery food in the past that has tasted kind of "meh", but I've really enjoyed all the meals I've tried! They're surprisingly good, and taste just like home-cooked meal prep food, but with a little extra attention to flavor detail that I rarely have time to care about when batch-cooking for the week.As far as the price goes, I've saved a TON of time that I would have normally spent meal planning, grocery shopping, and cooking on my weekends. I honestly feel kind of liberated. This is the easiest nutrition plan I've ever followed, and I'm loving the time back. The convenience of these meals it making it much easier for me to say "no" to crappy fast food, etc. that I shouldn't eat. Bonus- their customer service is on point- the chat tool on the website is amazing.
Winner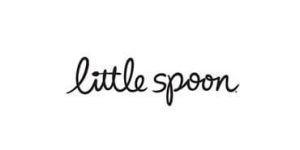 Little Spoon is a meal delivery service for babies that provides fresh, organic baby blends and creates its products in cooperation with experts on feeding babies and toddlers. In this review, we cover everything from the quality and variety of the blends to Little Spoon cost. Learn what others have to say in user-written Little Spoon baby food reviews.