The Good Kitchen VS 22 Days Nutrition
Advertiser Disclosure
This website features affiliate links. For purchases made via these links, we earn commissions that allow us to keep producing helpful content. To find out more
click here
.
Close
No one understands how important it is to choose the right meal delivery service better than we do. That is why we are here to help you make the best possible choice. While both 22 Days Nutrition and The Good Kitchen offer delicious dishes and rather flexible subscriptions, there is much more to be considered before you make the final call. This 22 Days Nutrition VS The Good Kitchen comparison allows you to get to know these companies better, discover their greatest advantages and shortcomings, and of course, find out which one provides a bit higher quality of service.

Taking veganism to the next level
VS

Tasty, Healthy, & Stress-Free
Highlights

22 Days Nutrition offers plant-based meals that suit your lifestyle, whether you want to enjoy organic ready-made meals or complement your diet with meal replacement protein powders and bars that boost your energy.
Average Price Per Meal:

$11.50

Shipping Cost:

$20.00

Delivery Area:

48 states

The Good Kitchen offers healthy meals for the whole family, allows you to freely customize your meal plan, and lets you save cash by ordering meals in bulk.
Average Price Per Meal:

$10.00

Shipping Cost:

$0

Delivery Area:

50 states
Compare Features

Best For
Best for individuals who want to improve overall health and fitness by enjoying a clean, plant-based diet
Menu/Meal Plans
22 Days Nutrition has 2 menus to choose from, including A La Carte and Weekly Meal Plan.
Recipes/Meal Options
If you choose to order from the company's A La Carte menu, you have 5 breakfast options at your disposal. With the Weekly Meal Plan, you can recieve 5, 7 or 22 days' worth of meals.
Meal & Recipe Variety
22 Days Nutrition offers 100% vegan, gluten-free, dairy-free, soy-free breakfasts, lunches, and dinners on its rotating menu. In addition to vegan meals, the service offers meal replacement vegan protein bars and powders in a variety of flavors, mostly focusing on chocolate and nuts.
Food Quality
All 22 Days Nutrition products are USDA-certified organic and free from GMOs and gluten. They contain no added sugar but instead get flavor from high-quality natural sweeteners such as stevia. They are made from organic superfoods and free from artificial substances.
Nutritional Value & Portion Size
22 Days Nutrition breakfasts contain 250-400 calories and lunches and dinners have 400-600 calories. They are nutritionally balanced and rich in fiber and protein. Meal replacement powders contain 120 or fewer calories. All meals are satisfying and come in medium-sized portions.
Subscription Flexibility
With 22 Days Nutrition, you can modify, skip, pause or cancel your subscription anytime. All changes to your order must be made by Wednesday (11:59 PM EST) before your following week's order. For cancelations, the company points out that it works one week ahead for orders, meaning that if you cancel by the cutoff date, you will still receive one more order.
Refunds
22 Days Nutrition only provides refunds on orders canceled before the cutoff date.

Best For
Best for singles, couples, and families who don't want to compromise on food quality or taste
Menu/Meal Plans
With The Good Kitchen, you can opt for Adult Meals, Kids Meals, and Bulk Boxes, as well as a la carte ordering.
Recipes/Meal Options
The Good Kitchen provides 10, 14 or 21 meals with its plans for adults, 7, 14 or 21 meals with its plans for kids, 40 meals if you opt for bulk ordering, and 25+ meals on its a la carte menu.
Meal & Recipe Variety
The Good Kitchen offers a lovely selection of meals for both kids and adults. Its meals are always 100% clean and gluten-free, there are plenty of low-carb, diet, Paleo-friendly, and vegetarian-friendly items. Kids meals are all colorful, healthier versions of classics like burger sliders and chicken nuggets while the adult menu features a perfect combination of classics and exotics.
Food Quality
The Good Kitchen exclusively uses wholesome, natural, non-GMO, and organic ingredients. It uses grass-fed and grass-finished beef, pasture-raised poultry, pork, and lamb, and Seafood-Watch-compliant seafood. Its meals are always free from gluten, soy, and processed sugars.
Nutritional Value & Portion Size
The Good Kitchen meals mostly come in 6 oz. and 12 oz. servings and usually contain between 400 and 750 calories. They are nutritionally balanced but may have a rather high cholesterol content.
Subscription Flexibility
You can modify, pause or cancel your subscription from The Good Kitchen at any time, just make sure to do it before the date when you are to be charged for your next order.
Refunds
If you are not happy with your order from The Good Kitchen, you can contact the company within 10 days of your delivery and you may either get a credit or refund.
Compare Plans & Pricing

22 Days Nutrition Plans & Pricing
Meal plans
Days per week
Number od meals
Price per week
Price per meal
5
2
$130.00
$13.00
5
3
$187.50
$12.50
7
2
$175.00
$12.50
7
3
$241.50
$11.50
22
2
$484.00
$11.00
22
3
$627.00
$9.50

The Good Kitchen Plans & Pricing
Adult Meals
Number of meals
Price
Price per meal
5 - 9
$70.00 - $168.87
$14.00
10 - 14
$130.00 - $182.00
$13.00
15 - 30
$164.85 - $329.70
$11.00
Kids Meals
Number of meals
Price
Price per meal
7 - 35
$48.93 - $244.65
$6.99
Bulk Boxes
Number of meals
Price
Price per meal
40
$425.00
$10.62
20
$215.00
$10.75
Suitable For

Meals For Families
Meals For Kids
Meals For Seniors
Meals For One

Meals For Families
Meals For Kids
Meals For Seniors
Meals For One
Compare Meal Options

Vegetarian Meals
Vegan Meals
Paleo Meals
Keto Meals
Low-Carb Meals
Low-Fat Meals
Meals For Diabetics
Gluten-Free Meals
Organic Meals
Weight Loss Meals

Vegetarian Meals
Vegan Meals
Paleo Meals
Keto Meals
Low-Carb Meals
Low-Fat Meals
Meals For Diabetics
Gluten-Free Meals
Organic Meals
Weight Loss Meals
Compare Sample Meals

balsamic sweet potato brown rice
banana cranberry muffins
lemon eggplant nutmeg rice bowl
meals plan

Braised BBQ Brisket Fork
Low Country Boil
Taco Bowl
Vegetarian Szechuan Rice Noodles
Compare Extras

A La Carte Menu
Gift Cards
Marketplace

A La Carte Menu
Gift Cards
Marketplace
Compare User Reviews

Submitted By Nicholas on 03/07/2019

I've been vegan for a few years and wanted to try out their protein bars. I purchased a box of peanut butter chocolate chip and chunky peanut butter. I ate one bar in each box and they were terrible and had a bitter aftertaste. If I wasn't vegan, I would come to the conclusion vegan food tastes awful from experience with these bars alone. I asked for a refund, but they have been slow to send me labels to ship these awful bars back, they sound like a scam company.

Submitted By Danni on 02/22/2019

If you are trying to be a vegan for the first time you will probably end up eating vegaterian like foods. The recipes do not describe what to look for in ingredients. I have been a vegan for 15 years and wanted to try out a plan to lose weight, but it made me anger when they I brought this to their attention that one of their planners didn't even bother to real fix it. So if you want to complete the 22 days, just be careful and read the ingredients.

Submitted By Bob Wood on 07/10/2018

I believe they stopped their food delivery service. Very disappointing, if you were using this for a while. I am now looking for an alternative.

Submitted By Samantha Aguon on 06/27/2018

Model diet is never fun, we can't eat anything regular folks eat, but 22 days nutrition makes it bearable. I have no time to cook and I just started living alone, makes my life easier knowing I have good food in the fridge when I get home.

Submitted By Mikey on 16/02/2019

I was very excited to try a service that not only send you the food, but they send it cooked. Meal prepping for work days is a big hassle, so I figured i would give it a shot. I will tell you, you can find better and cheaper meals in the frozen food section at your local grocery store. The food is bland and the meat is typically dry. For the price I thought I was going to have some pretty tasty foods. Really think about it before trying it. It's not worth the premium price.

Submitted By Kevin on 07/06/2018

I have been ordering from this company now for a few months. The portion sizes are perfect for me. The calories are low and the food is clean. The taste is always really good. The nutritional information is posted on the website for each dish before you order in case you're counting calories or looking for something else. I like the variety and I choose the 1 time ordering option so I can order 30 meals at a crack and pop them in the freezer. I take 1 out each day for my lunch at work. A quick microwave and I have a great lunch everyday. Easy to pack to take to work as well. This has helped me with portion control and I look forward to my lunch everyday. Good service and I think the price is well worth the product. I'm going to enjoy the Falafel with Tahini Sauce and Grilled Eggplant at lunchtime today.

Submitted By Bob Arnaud on 03/10/2018

I'm a busy single working professional, I wanted the facility to have a healthy meal at lunch (work) and late at night when I come home. The meals come refrigerated thus it is convenient, 2-3min is the microwave and you are good to go. The choices are ok, there are a lot of exotic dishes (just an opinion), which means a lot of weird spices, sometimes you just want a good simple piece of protein and some vegetables. They deliver on a Tuesday or Wednesday, for me that wasn't convenient because I required meals during the work week. However, the worst criticism I have to deliver, and why it only got a one star, is the meat quality. I found myself chewing on bits of cartilage (chicken meat ball and Italian sausage) or worst a long piece of fat/intestine in a beef meal, it was very disgusting. Perhaps, to some people that might not be a problem but for the "hand-made" claims they advertise, this appears to be more industrial food preparations. This was a huge disappointment as I was going to continue their subscription, you can choice meals that week (though don't wait until Friday because all the good stuff is gone), packaging is good, easy to use but all that doesn't matter if the meal is uneatable.

Submitted By Kelly C on 01/31/2018

I can't believe how many good ratings this has received. I ordered from the Good Kitchen. The order arrived 5 days early which would normally be nice but threw off my weekly plans. It was from my understanding the meals for 2 adults. They must think they are adults with an Ethiopian appetite. Not only disappointed in portion size, as that would be overlooked if it was good, but not one meal was tasty. One was even thrown away after one bite. SO if you are rich and lazy, with no taste buds, this is for you! Otherwise the $3 TV dinner at the grocery store is better than this.
Winner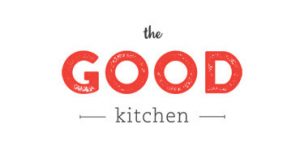 The Good Kitchen is a meal delivery service that exclusively offers tasty meals that are 100% good for you. Made of clean, organic, and non-GMO ingredients, cooked by professional chefs, and frozen fresh, this company's meals are a great solution for busy people who want to eat healthily. Learn more about this service in our The Good Kitchen review.