Purple Carrot VS Hungryroot
Advertiser Disclosure
This website features affiliate links. For purchases made via these links, we earn commissions that allow us to keep producing helpful content. To find out more
click here
.
Close
When choosing between two such amazing services like Hungryroot and Purple Carrot, you need to take a good look at all the little details that may make one superior to the other. The goal of this Hungryroot VS Purple Carrot comparison is to provide an objective assessment of the quality of both services based on the degree to which they satisfy all the major criteria for meal delivery comparison. View the scores they received on every criterion, take a look at their most prominent features side by side, and discover which one of them has done more to ensure your complete satisfaction.

Pre-Prepped Vegan Comfort Food
VS

Vegan Meals For A Healthy Lifestyle
Highlights

Hungryroot allows you to get a healthy, tasty, plant-based meal on the table in 0-20 minutes.
Average Price Per Meal:

$69.00

Shipping Cost:

$0

*

Delivery Area:

48 states
*
If you opt for air shipping, a $10 shipping fee applies to every delivery

Purple Carrot offers reasonably priced natural, plant-based meal kits designed for fitness enthusiasts, athletes, and vegans who want to eat healthily and cook effortlessly.
Average Price Per Meal:

$11.33

Shipping Cost:

$0

Delivery Area:

48 states
Compare Features

Best For
Best for busy vegans on low-calorie diets
Menu/Meal Plans
Hungryroot offers 2 meal plans: The Starter Set and The Good Life.
Recipes/Meal Options
Hungryroot menu features 50+ items and new products are added regularly.
Meal & Recipe Variety
Hungryroot offers a variety of vegan meals and meal kits, including breakfasts, lunches, dinners, side dishes, snacks, and sweets. All items on the menu are plant-based, gluten-free, dairy-free, egg-free, under 500 calories, and low in sugar and sodium. Some items are soy-free.
Food Quality
Hungryroot sources non-GMO and organic ingredients whenever possible and uses only the freshest food available. Its meals and kits are made using natural ingredients and they are generally free from harmful additives.
Nutritional Value & Portion Size
Hungryroot meals and meal kits are optimally balanced, rich in nutrients, and normally contain between 90 and 460 calories per serving. There are plenty of options under 200 calories and most items contain fewer than 300 calories. The meals are designed to serve 2 people while the sides, snacks, and sweets can usually satisfy 1-3 people, depending on appetite. The portions are not too large and individuals with big appetites may need to supplement the meals with 1-2 sides. The meals usually come in 8-10 oz. packages, which amounts to 4-5 oz. per serving.
Subscription Flexibility
Hungryroot allows you to skip a delivery or modify or cancel your subscription at any time, problem-free, directly from your Hungryroot account. All changes should be made by 5 pm EST the Friday before the delivery is scheduled.
Refunds
If you receive damaged goods or notice something is missing from your order, Hungryroot urges you to get in touch with the support staff immediately. You cannot get a replacement or a refund, but you can get a credit for missing/damaged items. The credit automatically applies to your next order.

Best For
Best for vegan home cooks with an active lifestyle
Menu/Meal Plans
Purple Carrot features 2 menus: 1-2 Person and TB Performance Meals
Recipes/Meal Options
Both menus offered by Purple Carrot feature only 3 meal options per week.
Meal & Recipe Variety
Purple Carrot offers vegan meals suitable for lunch and dinner. Its selection includes both everyday, healthy-eating meals and performance meals for active individuals. The meals are usually inspired by Moroccan, Chinese, Italian, and Spanish cuisines and include veggie stews, risottos, pastas, quesadillas, and grain bowls. The prep and cook time is around 30-45 minutes.
Food Quality
Purple Carrot delivers fresh, nutrient-packed ingredients that are sustainably sourced. All ingredients are of high-quality, chosen in accordance with the season, and completely natural.
Nutritional Value & Portion Size
Purple Carrot meals come in medium-sized portions and contain 500-800 calories on average. They are nutritionally balanced, with the right quantities of healthy fats, lean proteins, and complex carbohydrates.
Subscription Flexibility
With Purple Carrot, you can skip or cancel your order anytime. You must inform the company about any changes to your order by Tuesday night at 11:59 PM EST the week before your next delivery is due.
Refunds
For information about returns and refunds, you must contact Purple Carrot within 7 days of your delivery.
Suitable For

Meals For Families
Meals For Kids
Meals For Seniors
Meals For One

Meals For Families
Meals For Kids
Meals For Seniors
Meals For One
Compare Meal Options

Vegetarian Meals
Vegan Meals
Paleo Meals
Keto Meals
Low-Carb Meals
Low-Fat Meals
Meals For Diabetics
Gluten-Free Meals
Organic Meals
Weight Loss Meals

Vegetarian Meals
Vegan Meals
Paleo Meals
Keto Meals
Low-Carb Meals
Low-Fat Meals
Meals For Diabetics
Gluten-Free Meals
Organic Meals
Weight Loss Meals
Compare Sample Meals

Brownie Batter
Curried Peas
Fried Rice
Pasta Puttanesca

Butter Lettuce Wraps
Coconut Ramen
Coconut Tofu
Smashed White Bean and Avocado Club
Compare Extras

A La Carte Menu
Gift Cards
Marketplace

A La Carte Menu
Gift Cards
Marketplace
Compare User Reviews

Submitted By Zina Goodin on 02/04/2019

I have been eating Hungryroot for about two months now. I love it! I look forward to seeing what will be in my next box and occasionally will change something on the order to another option. It's a good value and very healthy. I got the "good life" package for just me and eat the leftovers from the day before for breakfast or lunch the next day. It is enough food for a full week, two meals a day, for one person.

Submitted By Rosie Whittle on 06/10/2018

Just discovered Hungryroots, a colleague brought their pad thai fried rice to work and it looked real good so we shared. I can't remember having a better meal ever since I switched to plant based. I ordered the starter set today, if everything is as good as the rice, I'm getting a lifetime subscription :D

Submitted By Joey Nash on 04/18/2018

Everything great except for the portions, could be larger. I can eat the whole meal myself and it's supposed to be 2 servings.

Submitted By Lisa Henderson on 04/15/2018

Got my first box yesterday, loved the packaging and everything looked and smelled really nice. I was just surprised that there are such great differences in taste and quality among meals, some were awesome and some just meh. But I guess it takes a couple of orders to figure out what you like.

Submitted By Anitra on 12/02/2019

Average at best, we did the TB12 experience. Most of the vegetables were either too ripe, not ripe enough or needed to be tossed. The first week the meals were ok however the quality was progressively worse week after week. When I tried to cancel, my email went into spam and I was charged for an additional week of product that I did not want. I would say, choose another meal plan that is more tried and reliable.

Submitted By Jennifer Moline on 10/21/2018

I have to stress I'm not a vegan, I just had to switch to plant-based because of health problems. I've always loved meat and it was hard for me to find anything vegan that was satisfying enough. This is my third order so far and apart from (ironically) a couple of carrots in the first order that didn't look all that fresh when I got them, I've never had any problems with the service and when I told them about the carrots, they offered a full refund, which was really nice (I didn't take it because everything else was fine). I like the recipes and the portions are just right for me, I'll definitely keep ordering, at least until I start eating meat again.

Submitted By Tim Wilkerson on 09/24/2018

I wouldn't call myself picky, but there are foods I don't like and there are foods I don't even want to try. I like Purple Carrot and I've been ordering for months now, but it happened more than once that I had to skip because I didn't like all the recipes. Sure, 6 is better than 3, but I still believe there should be at least 10 recipes per week, that way I wouldn't have to skip and spend time grocery shopping and searching for recipes on my own, which I reaaaaalllyyyyy hate. I mean, it sounds like I'm unsatisfied, which I'm not, I loved everything I got from Purple Carrot, I just think it would be better for everyone if there were more recipes.

Submitted By Beth Reich on 09/11/2018

I am a senior citizen that was given a gift of Purple Carrot after a major accident. I did not fill the gift order for months due to a subsequent major surgery. When I finally filled it, I was told , even though I only planned to get my gift box , I had to provide my credit card even though it was easy to cancel. My gift box arrived with 2 out of 3 of the meals having a major ingredient either totally or at least 1/2 rotten. I did not report this since I planned to only receive my gift box. I emailed a notification to cancel, which the company said they received, and sent in a subsequent survey. The company said they never got my survey and the steps needed to cancel were not followed, even though I had been assured these were simple. I heard nothing for 1 month, at which time I was told I was receiving a box the next day and had been charged $72 for goods we did not even like. We sent the box back and complained, but were told we had signed a contract and no reparations, let alone apologies, were offered. My husband is retired and I am barely working. I feel this is a totally dishonest and unacceptable manner in which to run a business, and would never recommend this company to anyone.
Winner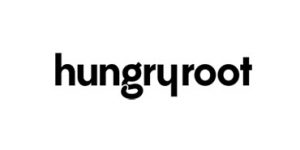 Hungryroot is a vegan meal kit service that offers ready-made and ready-to-cook plant-based food, ranging from scrumptious veggie tacos to irresistible raw cookie dough. In this detailed Hungryroot review, we discover what it is like to cook with this meal kit service and explore its vast selection of veggie meals, snacks, and desserts.