If your body is craving something healthy and tasty, but there is no room for cooking in your overcrowded schedule, it is time to give meal delivery services a shot. Check out our Pantry Boy VS Gobble comparison and find out which one to trust with taking care of your diet. Enjoy amazing meals, hassle-free!

Easy & Healthy Gourmet Cooking
VS

Healthy, Fresh, And Ready In No Time
Highlights

Pantry Boy is a competitively-priced, time-saving home cooking solution that allows you to make gourmet meals with virtually no effort.
Average Price Per Meal:

$9.69

Shipping Cost:

$0

Delivery Area:

27 states

Gobble allows you to cook a beautiful meal in just 10 to 15 minutes and choose from a wide variety of healthy recipes that can satisfy virtually all tastes.
Average Price Per Meal:

$11.99

Shipping Cost:

$6.99

Delivery Area:

48 states
Compare Features

Best For
Best for fans of quick-prep, slow-simmer recipes
Menu/Meal Plans
Pantry Boy has one menu divided into 3 parts, including Carnivore, Omnivore, and Vegetarian.
Recipes/Meal Options
Pantry Boy offers its customers 6 new recipes each week.
Meal & Recipe Variety
Pantry Boy offers slow-cooker and gourmet recipes inspired by the season and various world cuisines. Its recipes are designed with carnivores, omnivores, and vegetarians in mind. They are suitable for all cooking skill levels and the hands-on time is reduced to the bare minimum. The meals can be customized to accommodate various dietary restrictions.
Food Quality
Pantry Boy delivers farm-fresh seasonal ingredients. Its produce is organic whenever possible, locally sourced, and always free from GMOs. Its meat is free from antibiotics and growth hormones. Everything is free from preservatives.
Nutritional Value & Portion Size
The average calorie count for Pantry Boy meals is around 700 calories per serving. The meals come in medium-to-large portions and they are rather satisfying. They are nutrient-rich and often optimally balanced.
Subscription Flexibility
With Pantry Boy, you can switch between plans, skip a week or cancel your subscription at any time. However, you must notify the company of your changes by 11:59PM 5 days before your next delivery is due.
Refunds
For any information about refunds, you should contact Pantry Boy directly.

Best For
Best for home cooks who want to skip the prep and go straight to cooking
Menu/Meal Plans
Gobble offers its customers one weekly menu, which is divided into 4 parts, including From the Range, From the Ranch, From the Sea, and From the Earth.
Recipes/Meal Options
Gobble's weekly menu features 6 recipes in each section of its menu, amounting to 24 options.
Meal & Recipe Variety
Gobble offers family-friendly, low-carb, low-fat, omnivore, and vegetarian recipes. Its meals are conveniently categorized by protein source (poultry, red meat, seafood, and veg) and mostly inspired by hallmarks of the Italian, Spanish, Chinese, and American cuisines. In addition to dinner recipes, Gobble also offers sides, including soups, salads, cookies, and drink mixes. You can customize your order to exclude beef, fish, lamb, pork, poultry, shellfish or all of the above if you are a vegetarian.
Food Quality
Gobble sources fresh, local ingredients and works with the same farmers and purveyors as the local Michelin star restaurants.
Nutritional Value & Portion Size
Most meals you cook with Gobble have between 700 and 900 calories per serving and they are highly satisfying. The meals are nutritionally balanced and rich in nutrients.
Subscription Flexibility
With Gobble, you can make changes to your order anytime. You can also cancel your subscription whenever you want. To edit your order, you must notify the company before Wednesday at 11:59pm PST for the following week's delivery.
Refunds
Gobble has an awesome 100% customer satisfaction guarantee, so if you are dissatisfied with your meals, you can contact the company within 7 days of your delivery date and either get a replacement or credit for your next order.
Compare Plans & Pricing

Pantry Boy Plans & Pricing
Two Person Plan (2 servings)
Meals per week
Meal kit price
Price per serving
3 carnivore meals
$62.34
$10.39
3 omnivore meals
$58.14
$9.69
3 vegetarian meals
$53.94
$8.99
Four Person Plan (4 servings)
Meals per week
Meal kit price
Price per serving
3 carnivore meals
$124.68
$10.39
3 omnivore meals
$116.28
$9.69
3 vegetarian meals
$107.88
$8.99

Gobble Plans & Pricing
Two People Plan (2 servings)
Meals per week
Meal kit price
Price per serving
2
$55.96
$13.99
3
$71.94
$11.99
Four People Plan (4 servings)
Meals per week
Meal kit price
Price per serving
3
$143.88
$11.99
Suitable For

Meals For Families
Meals For Kids
Meals For Seniors
Meals For One

Meals For Families
Meals For Kids
Meals For Seniors
Meals For One
Compare Meal Options

Vegetarian Meals
Vegan Meals
Paleo Meals
Keto Meals
Low-Carb Meals
Low-Fat Meals
Meals For Diabetics
Gluten-Free Meals
Organic Meals
Weight Loss Meals

Vegetarian Meals
Vegan Meals
Paleo Meals
Keto Meals
Low-Carb Meals
Low-Fat Meals
Meals For Diabetics
Gluten-Free Meals
Organic Meals
Weight Loss Meals
Compare Sample Meals

Chicken Barley
Lamb Stew Couscous
Orzo Asparagos Brocolli
Pork Hamburgers

Chicken Florentine Rigatoni Bake
Pan Roasted Salmon
Potato Pierogies
Vietnamese Shaking Beef
Compare Extras

A La Carte Menu
Gift Cards
Marketplace

A La Carte Menu
Gift Cards
Marketplace
Compare User Reviews

Submitted By Peggy Cairns on 07/02/2018

Went out of business with no communication to customers, and some customers are out thousands of dollars!

Submitted By 06/27/2018

Do you what happens to all the people who got a year subscription, are we all just out all That money now that they ate closed

Submitted By Kara Fulton on 05/06/2018

If I were Pantry Boy, I'd be embarrassed by my product. Rather than go into all of the specifics of each meal, here are some general trends. 1) Meals are horribly bland, sometimes to the point of being inedible - yes, we've opted to throw meals away and make something else for dinner, what a waste. It's as if the recipes were developed by someone who has never tasted food before. I've had dollar store microwave meals that taste better. 2) Every meal had something wrong with the ingredients, often more that one thing wrong (e.g., meat that was supposed to be marinated but wasn't, missing ingredients, spoiled ingredients, ingredients spilled out of their packaging onto others). 3) Directions are inconsistent and, sometimes, contradictory. 4) Recipe photo in no way depicts what you actually receive. 5) One box was barely cold - everything would have been spoiled had it sat on my porch for even an hour longer. I have tried other meal delivery services and Pantry Boy is, by far, the worst I have ever experienced. Ultimately, I wish I wouldn't have wasted my money on this poor excuse for a meal delivery service.

Submitted By James on 12/02/2017

Pantryboy meals are the best value of any of the dozen or so meal services we've tried. The prep is easiest, period. Nice full portions too. There's usually at least one wow recipe per box. We bought a whole year subscription making the price very attractive.

Submitted By Fred Davis on 06/26/2018

I hate cooking but I live alone and can't even look at frozen dinners anymore. Gobble is the closest thing to a pre-made meal that tastes like real, homecooked food.

Submitted By Erica Montes on 06/23/2018

Literally the only meal kit service that actually saves you time on cooking. Plenty of choice, ok prices, I've been ordering for months and they haven't disappointed me yet!

Submitted By Sharon on 06/21/2018

Would give 0 stars. Here is why: I purchased a phone and service plan for my wife from Virgin Mobile as a Christmas present. Virgin put her in their "Inner Circle" which was supposed to carry extra benefits. One of these was a week of free prepare at home meals offered by Gobble. When I signed up for the free meal offer, Gobble told me it wasn't available to me and refused to fulfill the order. They haven't indicated when, if ever, I can expect fulfillment. They claim they don't ship to my area. I've asked why they continue to partner with Virgin on the Virgin web site as a benefit. Haven't received an answer that is satisfactory. I've asked the same question of Virgin and haven't gotten a satisfactory answer. This has been going on since Dec 2017 and Virgin as well as Gobble refuse to fulfill the offer as listed on Virgin website. As far as I'm concerned, this looks like false and misleading advertising. As of last month there isn't any disclaimer on the Virgin site about this offer. When I recently checked with Gobble the representative there said they service my state (MO) but not my city (Kansas City). So why do they and Virgin continue to advertise the offer without any kind of disclaimer? I have now canceled my wife's Virgin account. Gobble has refused to respond to a recent compliant I filed with the Better Business Bureau and the California Attorney General. However I still expect Gobble to honor their commitment as advertised on the Virgin Mobile web site when I entered into the agreement in good faith.

Submitted By Tori on 06/20/2018

The food was fine but the website itself doesn't always make It clear how much you will be charged. I've also been charged for and sent a week that I skipped. I wouldn't recommend this delivery service in comparison to most of the others out there. They have so many issues.
Winner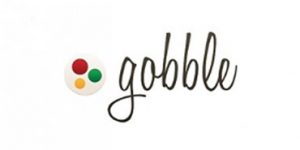 Gobble is a meal kit delivery service that offers par-cooked, pre-portioned ingredients alongside exquisite recipes to transform your tiresome everyday cooking into a joyful experience. Read our comprehensive Gobble review to learn more about this company's offer and check out the User Reviews section for useful customer-written Gobble reviews.