Having a home-cooked meal on your table every day is a luxury most of us cannot afford. Luckily, now you can leave it to the pros. With Munchery and Home Chef, you can enjoy amazing meals without lifting a finger. Check out this comparison and find out which one of them is the perfect choice for you.

Get Ready To Get Spoilt For Choice
VS

Planet-friendly meal service
Highlights

Munchery offers natural and organic meals and meal kits designed with both adults and children in mind and suited for a variety of tastes and dietary needs.
Average Price Per Meal:

$12.99

Shipping Cost:

$3.00-$5.00

Delivery Area:

21 states

Home Chef offers budget-friendly prices, great flexibility, a diverse menu, and time-saving recipes suitable for all cooking skill levels.
Average Price Per Meal:

$9.95

Shipping Cost:

$0

*

Delivery Area:

48 states
*
free over $45. Shipping is $10 for orders less than $45.
Compare Features

Best For
Best for folks who want to try out something different every single day
Menu/Meal Plans
Munchery is one of the rare meal delivery services that offer both meal kits and ready-made meals.
Recipes/Meal Options
Munchery has close to 500 meal options on its menu, with dozens of options available at all times. Availability depends on your location.
Meal & Recipe Variety
Munchery offers entrées, side dishes, kids meals, desserts, drinks, and meal kits, as well as premium-quality groceries and pantry items. Its menu includes gluten-free, Paleo-friendly, vegan, and vegetarian dishes. The selection includes both classic and innovative meals inspired by the Italian, Cajun, Cuban, Mexican, Morrocan, and nearly 30 other popular cuisines..
Food Quality
Munchery makes sure that all of its ingredients are perfectly fresh and flavorful. It cooperates with local farmers and purveyors who provide natural and organic produce, meat that is free from antibiotics, and wild-caught fish.
Nutritional Value & Portion Size
Munchery meals are nutritionally balanced and perfectly portioned to satisfy the needs of adults and children with a healthy appetite. They differ in terms of calorie count but mostly range from 500 to 800 calories.
Subscription Flexibility
With Munchery, you can edit, skip, pause or cancel your order at any time, but you must notify the meal delivery service before your next delivery is processed.
Refunds
Munchery doesn't provide refunds.

Best For
Best for home cooks with a busy schedule
Menu/Meal Plans
Home Chef does not separate its meals into distinct meal plans but instead offers one weekly menu to choose from.
Recipes/Meal Options
Home Chef offers 16 new recipes each week, including a smoothie and fruit basket.
Meal & Recipe Variety
Home Chef's weekly selection always includes omnivore, vegetarian, carb-conscious, and calorie-conscious recipes. Depending on your needs and preferences, you can choose to receive recipes that do not contain pork, red meat, gluten, mushrooms, soy, nuts, dairy or shellfish. Lunches and smoothies take just 5 minutes to make and dinners are usually ready in around 30 minutes.
Food Quality
Home Chef sources its ingredients from trusted suppliers and farmers that employ the best sustainability practices. It sources locally whenever possible and makes sure that the food you receive is fresh, natural, and good for you.
Nutritional Value & Portion Size
The calorie count of Home Chef meals significantly varies, from under 200 calories to more than 750 calories. Calorie-conscious meals are clearly labeled. The meals are rich in all valuable nutrients and come in ample portions, keeping you full for hours.
Subscription Flexibility
With Home Chef, you can edit or customize your subscription anytime you want. You can also skip, pause or cancel your order whenever you wish. All changes to your order must be made by 12pm(CST) on the Friday prior to the scheduled delivery day.
Refunds
If you are not satisfied with your delivery from Home Chef, you may be eligible for a refund or credit.
Compare Plans & Pricing

Munchery Plans & Pricing
Prepared Meals (1 serving)
Meals per week
Weekly price
Price per serving
4
$57.95 (first week: $37.95)
$14.49
6
$77.95 (first week: $57.95)
$12.99
Meal Kits (2 servings)
Meals per week
Meal kit price
Price per serving
2
$51.95 (first week: $31.95)
$12.99
3
$69.95 (first week: $49.95)
$11.66

Home Chef Plans & Pricing
2 Servings
Meals per week
Meal kit price
Price per serving
2
$39.80
$9.95
3
$59.70
$9.95
4
$79.60
$9.95
5
$99.50
$9.95
6
$119.40
$9.95
4 Servings
Meals per week
Meal kit price
Price per serving
2
$79.60
$9.95
3
$119.40
$9.95
4
$159.20
$9.95
5
$199.00
$9.95
6
$238.80
$9.95
6 Servings
Meals per week
Meal kit price
Price per serving
2
$119.40
$9.95
3
$179.10
$9.95
4
$238.80
$9.95
5
$298.50
$9.95
6
$358.20
$9.95
Suitable For

Meals For Families
Meals For Kids
Meals For Seniors
Meals For One

Meals For Families
Meals For Kids
Meals For Seniors
Meals For One
Compare Meal Options

Vegetarian Meals
Vegan Meals
Paleo Meals
Keto Meals
Low-Carb Meals
Low-Fat Meals
Meals For Diabetics
Gluten-Free Meals
Organic Meals
Weight Loss Meals

Vegetarian Meals
Vegan Meals
Paleo Meals
Keto Meals
Low-Carb Meals
Low-Fat Meals
Meals For Diabetics
Gluten-Free Meals
Organic Meals
Weight Loss Meals
Compare Sample Meals

Chipotle Grilled Chicken Breast
Herb Roasted Chicken Breast
Seared Salmon & Chili Mint Pesto
Shrimp Puttanesca

Adobo Chicken Enchiladas
BBQ Shrimp Pizza
Bone In Pork Chop with Maple Butter
Grilled Chickenwith Mustard Vinaigrette
Compare Extras

A La Carte Menu
Gift Cards
Marketplace

A La Carte Menu
Gift Cards
Marketplace
Compare User Reviews

Submitted By Susan L Miller on 01/17/2018

I checked out Munchery website because Michael Finney from 7 On Your Side had a free dessert coupon for them. After looking at the choices I decided not to move forward and left the site. Imagine my surprise when I couple of days later I heard a thump on my BACK porch and opened the door to find a delivery from Munchery. I was able to grab the box and return it to the driver, telling him I had not made any order. THEN I looked at my Credit Card statement and found that I'd been charged $57.95. Am wondering how the HELL did they get my card number when I didn't fill anything out?? BEWARE!!

Submitted By Hanna Smith on 01/29/2017

The. best. meals. ever. Honestly, cannot praise them enough, will be ordering forever.

Submitted By Patricia Lawson on 12/01/2016

Nothing beats Munchery cooking kits. Both hubby and I love to cook and they even chop the ingredients, so we can pretend to be pro chefs and have a blast every time. Just awesome :)

Submitted By David Forbes on 10/11/2016

Possibly the only meal delivery service of this kind that offers same-day deliveries. Be sure to try the famous steak au poivre. Pricy as hell, but sooo worth it.

Submitted By Daphne White on 07/07/2018

Review: This company is very deceptive. I saw an ad on NextDoor and clicked on it. I answered a couple of questions, then they required an email -- before I could see sample menus to see if I was interested. But I figured OK, you can have my email. Then they REALLY hooked me: they gave me almost a dozen options of things I could opt out of, which is very important to me. So I checked off pork, red meat, high carb, wheat, shellfish, gluten. Sounds ideal for a couple with special needs, right? I was psyched! But before I could see the actual menus that would incorporate these choices (which Blue Apron could not to -- not as many things to opt out of there), I had to give them my credit card info. I figured well, if I can get menus with the criteria I just gave them, should be great! So I put in all the options, then I get my choices: some kind of macaroni dish (high carb, gluten) and some kind of hamburger thing. I was so livid I can't even remember what these choices were! I tried to cancel IMMEDIATELY, but their website said no, you can't cancel on-line! You have to send their friendly Customer Care team an email. OK, I did that. Nothing! I live in California, and their phone line stops at 4 pm PST. In short, I never heard back regarding my email ... never managed to call them before 5 pm PST, and my meal arrives anyway. Now I am REALLY mad!! I try to call customer care -- this time at 3:30 pm PST -- and am put on hold for 20 minutes with HORRIBLE music that repeats on an endless 10-second loop. After 20 minutes, I get a message saying that I need to leave a message and they will call me back. What are the chances of that? I will call my creditt card company now, and cancel through them. AVOID THIS COMPANY AT ALL COSTS!!!

Submitted By Adrian on 07/01/2018

I'm going to do my best to give an unbiased review. I've been using HomeChef for 1.5 years. I've also tried other meal delivery services. So far, HomeChef is my favorite, but I haven't tried all of the services, so I can't compare it to every one out there. 1. Every time except once in the past 1.5 years of getting meals delivered weekly, I've received fresh, undamaged ingredients. I've never had anything arrive leaking or spoiled other than a bag of spinach in which the bottom of the bag contained some spinach that wasn't usable. I used the rest of the bag without incident. 2. There have been 2 occasions where a side item/recipe component was missing from the box. There was also one occasion where a recipe card was missing from the box. Recipes can easily be found on their website/app, so that wasn't a big deal. 3. There have been 2 occasions in 1.5 years where my boxes didn't arrive on time. One was a holiday delay due to snow. This is the fault of FedEx, the courier that delivers the boxes. I'm in Charlotte, NC, and FedEx is still our courier for HomeChef here, as far as I've seen. HomeChef isn't directly responsible for the delays; However, their customer service will not take any real responsibility for late arrivals-so, since neither will FedEx, if this happens to you, you may be slightly out of luck. Once it's handed over to FedEx, it's FedEx's responsibility, but they're not going to be easy to get any refund from, and neither will HomeChef, since they weren't really at fault. Your hands will most likely be tied. HomeChef may in good faith give you some sort of credit to your account, which they did for me on one of these occasions. On the other occasion, I was told it was my choice if I wanted to use the food when it arrived, and was asked by the customer service rep whom I spoke with, to let him know my decision. Even though that box arrived 2 days late, the contents were still in fine shape, so it was used without incident. 4. As far as packaging goes, the dinners arrive in one box, in prepared individual bags which are clearly labeled with the meal they contain. All ingredients are in each bag, so you don't have to root around and figure out what item goes with what meal. It's all right there. This is terrific! Some items, like plum tomatoes, limes, etc, I will remove and let sit out on the counter, as they don't need to be refrigerated. The proteins for all of the meals are individually packaged & put into a large ziplock container closest to the ice packs. This is a fairly recent packing protocol, so hopefully people will not have anymore issues with leakage. I've luckily never had any of my individual proteins or other items leak anyway. 5. There are about 13 main meals, 3 lunch meals, 1 smoothie, and 1 fresh fruit basket option per week. This is a decent amount to choose from. Personally, I think the fruit option is too expensive. I usually just get the dinners. I do personally hate certain vegetables like squash & eggplant, and I find that when they're in season, they'll have a few recipes in the same week with the same vegetables, which somewhat lowers the number of items I'm interested in getting. Some meals will have a protein & vegetables OR a starch but not all 3. Some will have all 3. Just depends. Some holidays they'll have special holiday dinners- I got the Thanksgiving meal last year & ordered several of the sides and everything was SO delicious. I find the majority of their meals to be easy to prepare, and the food to be super tasty. If you're into VERY intricate worldly options, they're occasionally there but still quite simple & easy to make. Generally they'll be French, Greek, Asian, Mexican, Italian, and occasionally Indian.. The majority will be American staples with a little twist, with Italian & Mexican coming in more often than other foreign cuisines. 6. I am a single person, so just cook for myself. I get the 2-person option about 3 nights/wk. I do NOT think that some of the meals provided could actually feed two hungry people. I'll have enough to eat for just myself & possibly a bit left over for lunch the next day sometimes, but at least once a week, I think to myself, how could this POSSIBLY feed two people for dinner, especially if one is a hungry grown man. The pasta dishes would generally not be a problem in this area, nor would any recipe containing green beans, because for some reason, they always send an exorbitant amount. But nearly anything with potatoes, I don't think it'd be quite enough unless you're not voracious eaters. I wish they'd add extra potatoes when they're in a recipe. Most side dishes are enough for two though. Some pasta recipes don't contain enough tomato sauce in my opinion. I always keep cans of crushed tomatoes around in case I need to add some. I've also added sour cream that I had on hand when it's been in a recipe because I needed/wanted more. Generally, I've loved the food and would recommend it. It's cost effective when preparing foreign meals, where you wouldn't want to go spend money on a regular sized bottle of this & that just to make one meal. 7. Canceling- I've skipped weeks and even canceled my subscription before to try other services- I've never had any problem doing either. Just make sure to remember to skip a week, or they WILL send you a box. It's your responsibility to remember, because it's a subscription & it's automatic. 8. Overall, I'd highly recommend HomeChef. I find it to be highly superior to Blue Apron, which is also an obnoxious one to try & cancel. Plated is much more expensive. I've been really happy with HomeChef overall. It's yummy & easy and saves so much time with meal planning.

Submitted By MW on 06/25/2018

Not a review, but I've read horrible reviews for practically all of the food services and where people have called for refunds with no results, etc. Have you thought about putting your purchases on your credit card and going through them to dispute charges in bad situations like those I've read and/or submitting a complaint to the BBB? The rules there are that the company must respond within so much time with a resolution. People still do check the BBB and it can help others not use these companies. I thought about a food service for my parents who are living in a retirement home that has the worst food - until I read these reviews :(

Submitted By Mary Miller on 06/14/2018

At first, my family loved Home Chef. The quality and special touches like the recipe notebook were great. Food good, recipes easy to follow and gluten free options. Then this week it all went south. First a message that the four meals for 4 would be a day late. Not happy, but it's not the end of the works right? Inconvenient because no dinner planned and had to take an unplanned trip to the grocery store. Then day of supposed delivery - message in the afternoon. Sorry, nothing will be delivered this week? Once again, had no dinner for family and had just been to the store the day before because of an issue. Plus one of the meals was for Father's Day. They says they reimbursed but they didn't - it was a credit on the home chef account. My complaints were pretty much dismissed. Sorry, thought you know what. That is their whole business model - food delivery. Offered a $20 credit. Wow, really interested in keeping your customers. Here's the kicker: today a heavy box arrived fro. FedEx marked damaged. Open this thing - there's a box inside it wrapped in plastic bag marked Hazardous Materials. That box is wet on the bottom. So confused? Inside, all the unfrozen food (fish - EW) and their juices all over. Now I have two soggy, fishy boxes on my front porch with flies buzzing all over them. In my refrigerator, all the unfrozen nasty because garbage day isn't until next Wednesday. Thank you Home Chef, you've outdone yourself.
Winner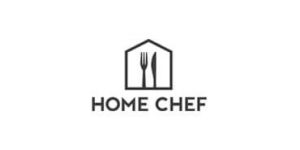 Home Chef is a meal kit delivery service that supplies you with only the freshest, highest quality ingredients. What sets it apart is the amazing variety of recipes you can choose from. To discover how the service works, what kind of recipes it offers, how much it costs, and whether it is right for you, read our detailed Home Chef review.