Munchery VS 22 Days Nutrition
We have had the pleasure to taste the amazing meals offered by both 22 Days Nutrition and Munchery and we completely understand if you are having a hard time deciding between the two. In this 22 Days Nutrition VS Munchery comparison, we highlight all the strong and weak points of these two popular services in order to help you find out which one better suits your individual needs and which one is objectively superior to the other.

Taking veganism to the next level
VS

Get Ready To Get Spoilt For Choice
Highlights

22 Days Nutrition offers plant-based meals that suit your lifestyle, whether you want to enjoy organic ready-made meals or complement your diet with meal replacement protein powders and bars that boost your energy.
Average Price Per Meal:

$11.50

Shipping Cost:

$20.00

Delivery Area:

48 states

Munchery offers natural and organic meals and meal kits designed with both adults and children in mind and suited for a variety of tastes and dietary needs.
Average Price Per Meal:

$12.99

Shipping Cost:

$3.00-$5.00

Delivery Area:

21 states
Compare Features

Best For
Best for individuals who want to improve overall health and fitness by enjoying a clean, plant-based diet
Menu/Meal Plans
22 Days Nutrition has 2 menus to choose from, including A La Carte and Weekly Meal Plan.
Recipes/Meal Options
If you choose to order from the company's A La Carte menu, you have 5 breakfast options at your disposal. With the Weekly Meal Plan, you can recieve 5, 7 or 22 days' worth of meals.
Meal & Recipe Variety
22 Days Nutrition offers 100% vegan, gluten-free, dairy-free, soy-free breakfasts, lunches, and dinners on its rotating menu. In addition to vegan meals, the service offers meal replacement vegan protein bars and powders in a variety of flavors, mostly focusing on chocolate and nuts.
Food Quality
All 22 Days Nutrition products are USDA-certified organic and free from GMOs and gluten. They contain no added sugar but instead get flavor from high-quality natural sweeteners such as stevia. They are made from organic superfoods and free from artificial substances.
Nutritional Value & Portion Size
22 Days Nutrition breakfasts contain 250-400 calories and lunches and dinners have 400-600 calories. They are nutritionally balanced and rich in fiber and protein. Meal replacement powders contain 120 or fewer calories. All meals are satisfying and come in medium-sized portions.
Subscription Flexibility
With 22 Days Nutrition, you can modify, skip, pause or cancel your subscription anytime. All changes to your order must be made by Wednesday (11:59 PM EST) before your following week's order. For cancelations, the company points out that it works one week ahead for orders, meaning that if you cancel by the cutoff date, you will still receive one more order.
Refunds
22 Days Nutrition only provides refunds on orders canceled before the cutoff date.

Best For
Best for folks who want to try out something different every single day
Menu/Meal Plans
Munchery is one of the rare meal delivery services that offer both meal kits and ready-made meals.
Recipes/Meal Options
Munchery has close to 500 meal options on its menu, with dozens of options available at all times. Availability depends on your location.
Meal & Recipe Variety
Munchery offers entrées, side dishes, kids meals, desserts, drinks, and meal kits, as well as premium-quality groceries and pantry items. Its menu includes gluten-free, Paleo-friendly, vegan, and vegetarian dishes. The selection includes both classic and innovative meals inspired by the Italian, Cajun, Cuban, Mexican, Morrocan, and nearly 30 other popular cuisines..
Food Quality
Munchery makes sure that all of its ingredients are perfectly fresh and flavorful. It cooperates with local farmers and purveyors who provide natural and organic produce, meat that is free from antibiotics, and wild-caught fish.
Nutritional Value & Portion Size
Munchery meals are nutritionally balanced and perfectly portioned to satisfy the needs of adults and children with a healthy appetite. They differ in terms of calorie count but mostly range from 500 to 800 calories.
Subscription Flexibility
With Munchery, you can edit, skip, pause or cancel your order at any time, but you must notify the meal delivery service before your next delivery is processed.
Refunds
Munchery doesn't provide refunds.
Compare Plans & Pricing

22 Days Nutrition Plans & Pricing
Meal plans
Days per week
Number od meals
Price per week
Price per meal
5
2
$130.00
$13.00
5
3
$187.50
$12.50
7
2
$175.00
$12.50
7
3
$241.50
$11.50
22
2
$484.00
$11.00
22
3
$627.00
$9.50

Munchery Plans & Pricing
Prepared Meals (1 serving)
Meals per week
Weekly price
Price per serving
4
$57.95 (first week: $37.95)
$14.49
6
$77.95 (first week: $57.95)
$12.99
Meal Kits (2 servings)
Meals per week
Meal kit price
Price per serving
2
$51.95 (first week: $31.95)
$12.99
3
$69.95 (first week: $49.95)
$11.66
Suitable For

Meals For Families
Meals For Kids
Meals For Seniors
Meals For One

Meals For Families
Meals For Kids
Meals For Seniors
Meals For One
Compare Meal Options

Vegetarian Meals
Vegan Meals
Paleo Meals
Keto Meals
Low-Carb Meals
Low-Fat Meals
Meals For Diabetics
Gluten-Free Meals
Organic Meals
Weight Loss Meals

Vegetarian Meals
Vegan Meals
Paleo Meals
Keto Meals
Low-Carb Meals
Low-Fat Meals
Meals For Diabetics
Gluten-Free Meals
Organic Meals
Weight Loss Meals
Compare Sample Meals

balsamic sweet potato brown rice
banana cranberry muffins
lemon eggplant nutmeg rice bowl
meals plan

Chipotle Grilled Chicken Breast
Herb Roasted Chicken Breast
Seared Salmon & Chili Mint Pesto
Shrimp Puttanesca
Compare Extras

A La Carte Menu
Gift Cards
Marketplace

A La Carte Menu
Gift Cards
Marketplace
Compare User Reviews

Submitted By LisaLLLLIsa on 06/11/2018

Tastes pretty good, and there is enough food for a medium sized woman, but there is a HUGE problem: The meals provide only about half the protein a grown adult needs. Big problem unless you are planning to eat a fourth meal of pure protein.

Submitted By Jess on 05/30/2018

I have been vegan for over a year and I have tried several different meal plans and diets, all of which I enjoyed, until this one. My first impression was that a lot of the meals are basically the same over and over, the packaging is very hard to open. Most of the meals taste terrible, are literally unedible because some things are under cooked or over cooked. When I contacted them to request that they stop the service and refund me what they could they said they cannot stop the shipments even though they have not been sent yet and all the help they could offer was to talk to me on the phone about how to cook the meals... the meals that all have microwave instructions on them. Interestingly enough my review on their facebook page was promptly removed. I am beyond disappointed.

Submitted By Jenny on 05/08/2018

The food is the worst quality I've ever had. $1 cans of beans would be better than each meal I'm given. I'm disappointed/mad and can't believe a celebrity would put their name behind this.

Submitted By Lisa Mccaughey on 04/24/2018

I was hesitant on ordering this meal service based on reviews I have read. I read that the meals did not give you a lot of food and did not taste good. Well I started the plan anyway and I have to say I am very happy I went with my gut .I have had to actually split up my meals because it's too much food for me to eat. I don't eat bad to begin with my diet is healthy however I did eat chicken and meat but in small amounts I have decided to switch my lifestyle to become even healthier. I have loved every meal so far and they taste fantastic again I am shocked at the amount of food on my plate. I have not been hungry at all and have not snack in between at all. I will definitely be ordering the service again I am A very busy mom works full-time so having my meals already prepared is fantastic !

Submitted By Susan L Miller on 01/17/2018

I checked out Munchery website because Michael Finney from 7 On Your Side had a free dessert coupon for them. After looking at the choices I decided not to move forward and left the site. Imagine my surprise when I couple of days later I heard a thump on my BACK porch and opened the door to find a delivery from Munchery. I was able to grab the box and return it to the driver, telling him I had not made any order. THEN I looked at my Credit Card statement and found that I'd been charged $57.95. Am wondering how the HELL did they get my card number when I didn't fill anything out?? BEWARE!!

Submitted By Hanna Smith on 01/29/2017

The. best. meals. ever. Honestly, cannot praise them enough, will be ordering forever.

Submitted By Patricia Lawson on 12/01/2016

Nothing beats Munchery cooking kits. Both hubby and I love to cook and they even chop the ingredients, so we can pretend to be pro chefs and have a blast every time. Just awesome :)

Submitted By David Forbes on 10/11/2016

Possibly the only meal delivery service of this kind that offers same-day deliveries. Be sure to try the famous steak au poivre. Pricy as hell, but sooo worth it.
Winner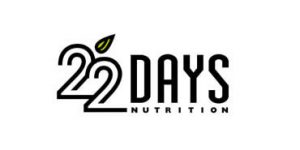 22 Days Nutrition is a meal delivery service for vegans and those who'd like to give the vegan diet a try. It delivers fresh, fully prepared, organic, vegan meals to your doorstep anywhere in the US. Our expert-made review and 22 Days Nutrition reviews written by the company's customers can help you learn all you need to know about this popular service.