Mom's Meals VS Daily Harvest
We have had the pleasure to taste the amazing meals offered by both Daily Harvest and Mom's Meals and we completely understand if you are having a hard time deciding between the two. In this Daily Harvest VS Mom's Meals comparison, we highlight all the strong and weak points of these two popular services in order to help you find out which one better suits your individual needs and which one is objectively superior to the other.

Quick, Tasty & Convenient Superfood
VS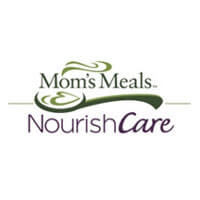 Healthy Meals For Independent Living
Highlights

Daily Harvest is an easy, just-add-liquid solution for boosting your immunity and metabolism and improving overall well-being by enjoying delicious and nutritious smoothies, meals in a bowl, and more.
Average Price Per Meal:

$7.75

Shipping Cost:

$0

Delivery Area:

48 states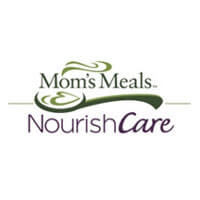 Mom's Meals delivers budget-friendly, home-style meals to the homes of people who have special dietary requirements due to illnesses or old age.
Average Price Per Meal:

$6.99

Shipping Cost:

$14.95

Delivery Area:

48 states
Compare Features

Best For
Best for busy people who want to lead a healthy lifestyle
Menu/Meal Plans
Daily Harvest lets its customers choose from two options, including the Weekly Plan and the Monthly Plan. You can also order individual items at your convenience.
Recipes/Meal Options
Customers opting for Daily Harvest's Weekly plan can get 6, 9, 12 or 24 cups per week whereas those who choose the Monthly plan receive 24 cups per month. If you decide to order individual products, you can choose from around 40 items.
Meal & Recipe Variety
Daily Harvest offers organic, gluten-free, low-carb, low-fat, Paleo-friendly, keto-friendly, vegan-friendly, and vegetarian-friendly smoothies, soups, lattes, oats, chia parfaits, sundaes, and meals in a bowl. Most of the products are dairy-free and soy-free and the company is currently working on making its products certified-kosher.
Food Quality
All the products offered by Daily Harvest are natural and healthy. About 98% of the ingredients used are organic. The company also sources from farms that are on a three-year path to becoming certified organic.
Nutritional Value & Portion Size
All Daily Harvest products are rich in nutrients and well-balanced and they are generally low in calories. They usually come in around 3 oz. servings (8 fl. oz. with liquid added).
Subscription Flexibility
With Daily Harvest, you can edit, skip or cancel your order at any time. However, you must notify the company of any changes to your order by Saturday at 6 PM ET.
Refunds
If you are not satisfied with your order from Daily Harvest for any reason, you must contact the company within 7 days of the delivery date and you will either get a replacement or a partial or full credit or refund.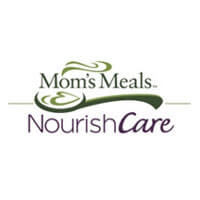 Best For
Best for seniors, individuals recovering from an illness, and persons who are managing a chronic disease
Menu/Meal Plans
Mom's Meals offers 4 programs, including LTSS/HCBS (Long Term Services and Support/Home and Community Based Services Program), Chronic Care, Post-Discharge Care, and Self Pay.
Recipes/Meal Options
Mom's Meals provides up to 60 meal choices per week, depending on the program.
Meal & Recipe Variety
Mom's Meals offers low-carb, low-fat, heart-friendly, diabetic-friendly, renal-friendly, gluten-free, vegetarian, lower-sodium, and pureed meals, as well as cancer support meals and nutritionally balanced meals for a healthy lifestyle. The service provides breakfasts, lunches, and dinners. The meals generally include classics and exotic dishes do not appear on the menu often.
Food Quality
Mom's Meals promises to use only high-quality ingredients in order to ensure that its dishes are healthy, tasty, and nutritious. Its meals are prepared in kitchens that are USDA-inspected for quality and safety and they are delivered fresh and cooled in custom-designed containers.
Nutritional Value & Portion Size
Mom's Meals offers healthy, nutritionally balanced meals and follows dietary guidelines for different health conditions, taking into account the specific dietary requirements of its customers. The portions are not large, but they are adequate .
Subscription Flexibility
With Mom's Meals, you can order meals each week or opt to have your weekly or bi-weekly deliveries auto shipped. You can change, pause or cancel your subscription at any time, but you must notify the company by 1 PM Eastern Time the Friday before the next delivery date.
Refunds
Mom's Meals does not issue refunds for any meals that have already been delivered.
Compare Plans & Pricing

Daily Harvest Plans & Pricing
Weekly Plan
Cups per week
Price per week
Price per cup
6
$47.94
$7.99
9
$69.75
$7.75
12
$89.88
$7.49
24
$167.76
$6.99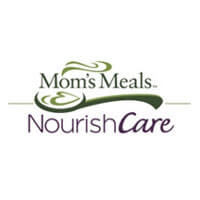 Mom's Meals Plans & Pricing
Mom's Meals Pricing
Meal
Price per meal
Individual meals
$6.99
Pureed
$7.99
Suitable For

Meals For Families
Meals For Kids
Meals For Seniors
Meals For One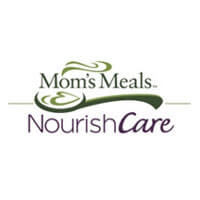 Meals For Families
Meals For Kids
Meals For Seniors
Meals For One
Compare Meal Options

Vegetarian Meals
Vegan Meals
Paleo Meals
Keto Meals
Low-Carb Meals
Low-Fat Meals
Meals For Diabetics
Gluten-Free Meals
Organic Meals
Weight Loss Meals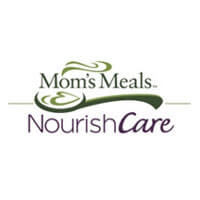 Vegetarian Meals
Vegan Meals
Paleo Meals
Keto Meals
Low-Carb Meals
Low-Fat Meals
Meals For Diabetics
Gluten-Free Meals
Organic Meals
Weight Loss Meals
Compare Sample Meals

Acai Cherry Smoothie
Brussels Sprouts + Tahini
Ginger+Turmeric Latte
Mulberry+Dragon Fruit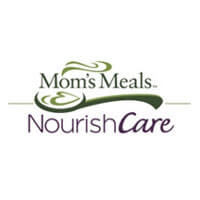 Brown Sugar Peach Oatmeal and Turkey Sausage Links
Mini Pancakes and Colby Cheese Omelet
Scrambled Eggs, Andouille Sausage and Potatoes
Vegetable Egg Scramble and Peaches with Cherries
Compare Extras

A La Carte Menu
Gift Cards
Marketplace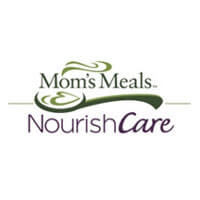 A La Carte Menu
Gift Cards
Marketplace
Compare User Reviews

Submitted By Juliette Koronkiewicz on 07/13/2018

If I could give this company zero stars I would! Absolutely worst customer service on the planet. They say that they are open on the weekends but clearly show that they are closed. You can't call anyone and takes well over 24hrs to get a response by email. They don't even send an email when your next shipment is coming up just in case you want to stop the shipment.BECAUSE I AM SUPPOSED TO REMEMBER THAT ON TOP OF REAL LIFE PRIORITIES?!?!? Canceling this plan is absolute NIGHTMARE! Do yourself a favor and NEVER sign up with them. Did I mention that they are the rudest people ever?

Submitted By kw on 07/13/2018

No customer support to speak of. I sent in an email and also requested a phone call (can not call directly). No one ever got back to me. I received my first order totally defrosted . There was absolutely no dry ice left in the shipping box. I doubted the safety of the contents. Certainly was not worth risking my health. I have put a hold on my subscription as I could not find a way to straight out cancel it.

Submitted By Deepti on 07/03/2018

Terribly disappointed in their customer service! Referred a friend, but after my incident on a mission to let everyone know.

Submitted By Laura on 07/03/2018

I have been reading tons of reviews on the poor customer service people have been receiving. I have to tell you, I got my first order on Thursday and a few of the cups were defrosted. Mind you, the box got on the UPS truck around 0930 and did not make it to my house until well after five and I live in Florida! I emailed them, just to give them a "heads up" so that maybe they can add more dry ice to deliveries in Florida, where the current "feels like temp" is hovering over 100 every day. I received an email back yesterday, Monday, with an apology and an offer of another box shipped to me Thursday. I have to say that is pretty darn good customer service! The products are delicious! I got the 24 cup order and at a little over $6 a cup, totally worth it. I would have to say that 98% of the ingredients I ordered were organic and ready to go in the blender! I'm sorry, someone reviewed that the price was too too high. Buddy, you are a fool! By the time you buy the products and prep the products, I have already made my smoothie and got on with my life! Is it pricey compared to a "do it yourself" smoothie, probably. BUT, I have zero spoilage. If I cant get to the fruits or veggies today, I do not have to worry about them getting sketchy in my fridge! The only reason I have my first order a 4 star is because of the melted products. I think if just a little bit more dry ice was added, we would have been at a 5 star rating! This is one meal subscription, I will keep! Thank you Daily Harvest!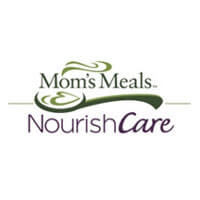 Submitted By Sam on 07/10/2018

Worst customer service - they are, actually, HOSTILE, NASY, RUDE, just AWFUL. Constant problems with delivery. Meals are too sugary, not for diabetics, like me. Don't go with this company!

Submitted By joan lane on 06/22/2018

Customer service with this company leaves a great deal to be desired. Representatives were short and confusing and gave me confusing and wrong information. I'm on a waiver program that provides the meals. I called to get information on placing an order and was told I could order over the phone or online or via fax. I asked about a diabetic menu...was told they didn't have one....then found one when I went to place the order online. So I selected my order, when to check out and it asked for payment information. I called back to customer service to find out how to proceed and was told as a waiver client I couldn't order online. Exasperated, I started to give my order over the phone only to be told I couldn't order some of the items because the diabetic menu was only available in certain locations. I literally had a headache and was so confused by the time I hung up the phone.

Submitted By mimi on 07/27/2018

I'm diabetic as well. What is the waiver program though? How can I get it?

Submitted By Tony s on 06/11/2018

Meals are tasteless and to small of a portion. Made mom loss weight when she needs to gain. Went from 105 to 82. When i cooked her meals she got plenty. Think when she gets home, no more moms meals. I got lazy and didnt cook for mom as much when getting these meals. When i cooked she was way more healthy. So when she gets back home i cook for her like before.
Winner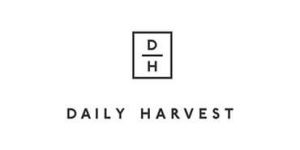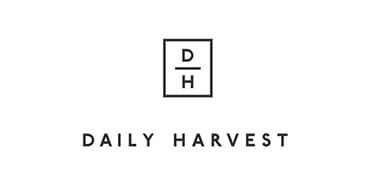 Daily Harvest is an organic meal delivery service that makes eating healthily easier and more convenient than ever. It brings you pre-portioned cups filled with flash-frozen, delicious superfood goodness, ready to eat in minutes. Read all about Daily Harvest in our detailed analysis and view the User Reviews section for more Daily Harvest reviews.