Mom's Meals VS 22 Days Nutrition
You no longer have to spend hours in the kitchen to eat healthy, delicious meals. Nowadays, you can order your food from meal delivery services and enjoy high-quality meals at affordable prices. Not sure whether 22 Days Nutrition or Mom's Meals can better meet your needs? This 22 Days Nutrition VS Mom's Meals comparison can help you make an informed decision!

Taking veganism to the next level
VS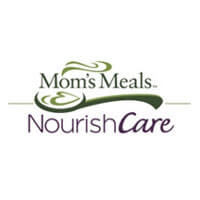 Healthy Meals For Independent Living
Highlights

22 Days Nutrition offers plant-based meals that suit your lifestyle, whether you want to enjoy organic ready-made meals or complement your diet with meal replacement protein powders and bars that boost your energy.
Average Price Per Meal:

$11.50

Shipping Cost:

$20.00

Delivery Area:

48 states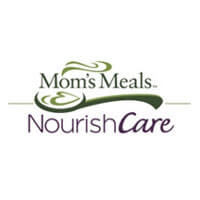 Mom's Meals delivers budget-friendly, home-style meals to the homes of people who have special dietary requirements due to illnesses or old age.
Average Price Per Meal:

$6.99

Shipping Cost:

$14.95

Delivery Area:

48 states
Compare Features

Best For
Best for individuals who want to improve overall health and fitness by enjoying a clean, plant-based diet
Menu/Meal Plans
22 Days Nutrition has 2 menus to choose from, including A La Carte and Weekly Meal Plan.
Recipes/Meal Options
If you choose to order from the company's A La Carte menu, you have 5 breakfast options at your disposal. With the Weekly Meal Plan, you can recieve 5, 7 or 22 days' worth of meals.
Meal & Recipe Variety
22 Days Nutrition offers 100% vegan, gluten-free, dairy-free, soy-free breakfasts, lunches, and dinners on its rotating menu. In addition to vegan meals, the service offers meal replacement vegan protein bars and powders in a variety of flavors, mostly focusing on chocolate and nuts.
Food Quality
All 22 Days Nutrition products are USDA-certified organic and free from GMOs and gluten. They contain no added sugar but instead get flavor from high-quality natural sweeteners such as stevia. They are made from organic superfoods and free from artificial substances.
Nutritional Value & Portion Size
22 Days Nutrition breakfasts contain 250-400 calories and lunches and dinners have 400-600 calories. They are nutritionally balanced and rich in fiber and protein. Meal replacement powders contain 120 or fewer calories. All meals are satisfying and come in medium-sized portions.
Subscription Flexibility
With 22 Days Nutrition, you can modify, skip, pause or cancel your subscription anytime. All changes to your order must be made by Wednesday (11:59 PM EST) before your following week's order. For cancelations, the company points out that it works one week ahead for orders, meaning that if you cancel by the cutoff date, you will still receive one more order.
Refunds
22 Days Nutrition only provides refunds on orders canceled before the cutoff date.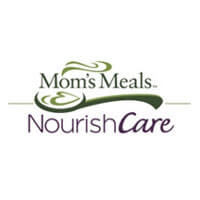 Best For
Best for seniors, individuals recovering from an illness, and persons who are managing a chronic disease
Menu/Meal Plans
Mom's Meals offers 4 programs, including LTSS/HCBS (Long Term Services and Support/Home and Community Based Services Program), Chronic Care, Post-Discharge Care, and Self Pay.
Recipes/Meal Options
Mom's Meals provides up to 60 meal choices per week, depending on the program.
Meal & Recipe Variety
Mom's Meals offers low-carb, low-fat, heart-friendly, diabetic-friendly, renal-friendly, gluten-free, vegetarian, lower-sodium, and pureed meals, as well as cancer support meals and nutritionally balanced meals for a healthy lifestyle. The service provides breakfasts, lunches, and dinners. The meals generally include classics and exotic dishes do not appear on the menu often.
Food Quality
Mom's Meals promises to use only high-quality ingredients in order to ensure that its dishes are healthy, tasty, and nutritious. Its meals are prepared in kitchens that are USDA-inspected for quality and safety and they are delivered fresh and cooled in custom-designed containers.
Nutritional Value & Portion Size
Mom's Meals offers healthy, nutritionally balanced meals and follows dietary guidelines for different health conditions, taking into account the specific dietary requirements of its customers. The portions are not large, but they are adequate .
Subscription Flexibility
With Mom's Meals, you can order meals each week or opt to have your weekly or bi-weekly deliveries auto shipped. You can change, pause or cancel your subscription at any time, but you must notify the company by 1 PM Eastern Time the Friday before the next delivery date.
Refunds
Mom's Meals does not issue refunds for any meals that have already been delivered.
Compare Plans & Pricing

22 Days Nutrition Plans & Pricing
Meal plans
Days per week
Number od meals
Price per week
Price per meal
5
2
$130.00
$13.00
5
3
$187.50
$12.50
7
2
$175.00
$12.50
7
3
$241.50
$11.50
22
2
$484.00
$11.00
22
3
$627.00
$9.50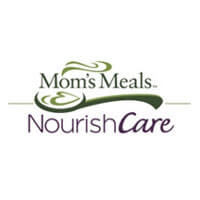 Mom's Meals Plans & Pricing
Mom's Meals Pricing
Meal
Price per meal
Individual meals
$6.99
Pureed
$7.99
Suitable For

Meals For Families
Meals For Kids
Meals For Seniors
Meals For One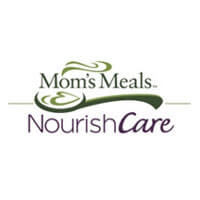 Meals For Families
Meals For Kids
Meals For Seniors
Meals For One
Compare Meal Options

Vegetarian Meals
Vegan Meals
Paleo Meals
Keto Meals
Low-Carb Meals
Low-Fat Meals
Meals For Diabetics
Gluten-Free Meals
Organic Meals
Weight Loss Meals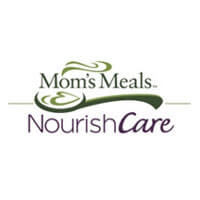 Vegetarian Meals
Vegan Meals
Paleo Meals
Keto Meals
Low-Carb Meals
Low-Fat Meals
Meals For Diabetics
Gluten-Free Meals
Organic Meals
Weight Loss Meals
Compare Sample Meals

balsamic sweet potato brown rice
banana cranberry muffins
lemon eggplant nutmeg rice bowl
meals plan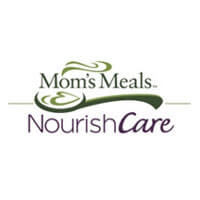 Brown Sugar Peach Oatmeal and Turkey Sausage Links
Mini Pancakes and Colby Cheese Omelet
Scrambled Eggs, Andouille Sausage and Potatoes
Vegetable Egg Scramble and Peaches with Cherries
Compare Extras

A La Carte Menu
Gift Cards
Marketplace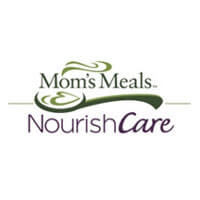 A La Carte Menu
Gift Cards
Marketplace
Compare User Reviews

Submitted By Bob Wood on 07/10/2018

I believe they stopped their food delivery service. Very disappointing, if you were using this for a while. I am now looking for an alternative.

Submitted By Samantha Aguon on 06/27/2018

Model diet is never fun, we can't eat anything regular folks eat, but 22 days nutrition makes it bearable. I have no time to cook and I just started living alone, makes my life easier knowing I have good food in the fridge when I get home.

Submitted By Mandy Adams on 06/19/2018

Perfect, like everything Queen Bey does! I stopped eating meat because my bae is a vegan and it's been really tough for me, but 22 days nutrition helped so much! Awesome meals, always delivered on time, and I don't have to cook!

Submitted By LisaLLLLIsa on 06/11/2018

Tastes pretty good, and there is enough food for a medium sized woman, but there is a HUGE problem: The meals provide only about half the protein a grown adult needs. Big problem unless you are planning to eat a fourth meal of pure protein.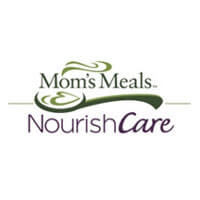 Submitted By Sam on 07/10/2018

Worst customer service - they are, actually, HOSTILE, NASY, RUDE, just AWFUL. Constant problems with delivery. Meals are too sugary, not for diabetics, like me. Don't go with this company!

Submitted By joan lane on 06/22/2018

Customer service with this company leaves a great deal to be desired. Representatives were short and confusing and gave me confusing and wrong information. I'm on a waiver program that provides the meals. I called to get information on placing an order and was told I could order over the phone or online or via fax. I asked about a diabetic menu...was told they didn't have one....then found one when I went to place the order online. So I selected my order, when to check out and it asked for payment information. I called back to customer service to find out how to proceed and was told as a waiver client I couldn't order online. Exasperated, I started to give my order over the phone only to be told I couldn't order some of the items because the diabetic menu was only available in certain locations. I literally had a headache and was so confused by the time I hung up the phone.

Submitted By Tony s on 06/11/2018

Meals are tasteless and to small of a portion. Made mom loss weight when she needs to gain. Went from 105 to 82. When i cooked her meals she got plenty. Think when she gets home, no more moms meals. I got lazy and didnt cook for mom as much when getting these meals. When i cooked she was way more healthy. So when she gets back home i cook for her like before.

Submitted By Bruce on 05/31/2018

These meals should be delivered to Texas in at least the Summer time via refrigerated trucks. I received a deliverary that only two ice packs were in the box which were sitting on top of each other & not over the meals. I called about it to report it but was blown off! Guess they don't care about giving disabled folks food poisoning! Also, the meals are mainly consisted of mostly soy filler to their meat that is set in molds. Most of the meat does not consist of real meat - including chicken, etc. Meals taste okay but definitely do not taste "chef prepared". That's a humorous detail they put in their meals description.
Winner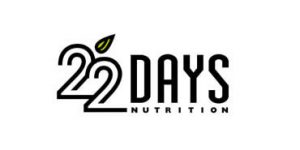 22 Days Nutrition is a meal delivery service for vegans and those who'd like to give the vegan diet a try. It delivers fresh, fully prepared, organic, vegan meals to your doorstep anywhere in the US. Our expert-made review and 22 Days Nutrition reviews written by the company's customers can help you learn all you need to know about this popular service.