When choosing between two such amazing services like Takeout Kit and Home Chef, you need to take a good look at all the little details that may make one superior to the other. The goal of this Takeout Kit VS Home Chef comparison is to provide an objective assessment of the quality of both services based on the degree to which they satisfy all the major criteria for meal delivery comparison. View the scores they received on every criterion, take a look at their most prominent features side by side, and discover which one of them has done more to ensure your complete satisfaction.

As Easy As Takeout & Twice As Tasty
VS

Planet-friendly meal service
Highlights

Takeout Kit is a budget-friendly, family-friendly meal kit service that provides authentic imported ingredients and quick, easy-to-follow recipes for the most popular meals and drinks from around the world.
Average Price Per Meal:

$8.25

Shipping Cost:

$0

Delivery Area:

50 states

Home Chef offers budget-friendly prices, great flexibility, a diverse menu, and time-saving recipes suitable for all cooking skill levels.
Average Price Per Meal:

$9.95

Shipping Cost:

$0

*

Delivery Area:

48 states
*
free over $45. Shipping is $10 for orders less than $45.
Compare Features

Best For
Best for fans of international cuisine
Menu/Meal Plans
With Takeout Kit, you can choose between individual kits, samplers, and subscriptions.
Recipes/Meal Options
If you opt for Takeout Kit's individual kits, you have 13 options at your diposal. There are 9 samplers and 3 drink kits on the menu as well. The company also offers 4 subscription plans, which differ only in the subscription length.
Meal & Recipe Variety
With Takeout Kit, you can cook hallmarks of various African, Asian, European, and South American cuisines. You can opt for omnivore, carnivore, vegan, and vegetarian delights and choose from a nice selection of meals, coffee, teas, and iced tea kits. The meals are usually ready in 30 to 45 minutes.
Food Quality
Takeout Kit mainly uses USDA-certified organic and preservative-free ingredients of the finest quality. However, since many of its ingredients are imported to ensure authentic flavor, it is not always possible to obtain preservative-free products.
Nutritional Value & Portion Size
Takeout Kit offers meal kits designed to feed 4 adults with a hearty appetite. Individuals who do not have a big appetite may find the portions to be too large. The calorie count ranges from 200 to around 500 calories. The meals are generally well-balanced but can be rather high in carbs.
Subscription Flexibility
With Takeout Kit, if you would like to modify or cancel your subscription, you must do it before the 15th of the month. Keep in mind, however, that you can only cancel your monthly subscription.
Refunds
If you are not satisfied with your delivery from Takeout Kit, that is, if you are missing an item in your order or get a damaged or incorrect meal kit, you can contact the company within 7 days of the delivery day and either receive a replacement, credit or refund.

Best For
Best for home cooks with a busy schedule
Menu/Meal Plans
Home Chef does not separate its meals into distinct meal plans but instead offers one weekly menu to choose from.
Recipes/Meal Options
Home Chef offers 16 new recipes each week, including a smoothie and fruit basket.
Meal & Recipe Variety
Home Chef's weekly selection always includes omnivore, vegetarian, carb-conscious, and calorie-conscious recipes. Depending on your needs and preferences, you can choose to receive recipes that do not contain pork, red meat, gluten, mushrooms, soy, nuts, dairy or shellfish. Lunches and smoothies take just 5 minutes to make and dinners are usually ready in around 30 minutes.
Food Quality
Home Chef sources its ingredients from trusted suppliers and farmers that employ the best sustainability practices. It sources locally whenever possible and makes sure that the food you receive is fresh, natural, and good for you.
Nutritional Value & Portion Size
The calorie count of Home Chef meals significantly varies, from under 200 calories to more than 750 calories. Calorie-conscious meals are clearly labeled. The meals are rich in all valuable nutrients and come in ample portions, keeping you full for hours.
Subscription Flexibility
With Home Chef, you can edit or customize your subscription anytime you want. You can also skip, pause or cancel your order whenever you wish. All changes to your order must be made by 12pm(CST) on the Friday prior to the scheduled delivery day.
Refunds
If you are not satisfied with your delivery from Home Chef, you may be eligible for a refund or credit.
Compare Plans & Pricing

Takeout Kit Plans & Pricing
Month-to-Month Subscription
Meal kits per month
Meal kit price
Price per serving
1
$32.99
$8.25
2
$65.99
$8.25
3
$92.99
$7.75

Home Chef Plans & Pricing
2 Servings
Meals per week
Meal kit price
Price per serving
2
$39.80
$9.95
3
$59.70
$9.95
4
$79.60
$9.95
5
$99.50
$9.95
6
$119.40
$9.95
4 Servings
Meals per week
Meal kit price
Price per serving
2
$79.60
$9.95
3
$119.40
$9.95
4
$159.20
$9.95
5
$199.00
$9.95
6
$238.80
$9.95
6 Servings
Meals per week
Meal kit price
Price per serving
2
$119.40
$9.95
3
$179.10
$9.95
4
$238.80
$9.95
5
$298.50
$9.95
6
$358.20
$9.95
Suitable For

Meals For Families
Meals For Kids
Meals For Seniors
Meals For One

Meals For Families
Meals For Kids
Meals For Seniors
Meals For One
Compare Meal Options

Vegetarian Meals
Vegan Meals
Paleo Meals
Keto Meals
Low-Carb Meals
Low-Fat Meals
Meals For Diabetics
Gluten-Free Meals
Organic Meals
Weight Loss Meals

Vegetarian Meals
Vegan Meals
Paleo Meals
Keto Meals
Low-Carb Meals
Low-Fat Meals
Meals For Diabetics
Gluten-Free Meals
Organic Meals
Weight Loss Meals
Compare Sample Meals

German Beer Garden Spätzle
Indian Butter Chicken
Paella
Truffle Risotto

Adobo Chicken Enchiladas
BBQ Shrimp Pizza
Bone In Pork Chop with Maple Butter
Grilled Chickenwith Mustard Vinaigrette
Compare Extras

A La Carte Menu
Gift Cards
Marketplace

A La Carte Menu
Gift Cards
Marketplace
Compare User Reviews

Submitted By Joe Gasbarrone on 08/12/2018

Marvelous idea and excellent product, thank you! The kits are easy and fun, practical and affordable. We enjoy the preparation and the entire experience. We also enjoy sharing kits with friends as gifts. Ever try to prepare risotto? Well, don't bother, just buy this kit!

Submitted By Scott Fisher on 11/29/2017

Easier than other meal kits, real good food, I usually cook twice with 1 kit. The only problem is that some ingredients are hard to divide in two, I have to repack them, it's a bit of a hassle. It's not exactly single-friendly.

Submitted By Linda Hernandez on 10/21/2017

Quick, tasty and really fun, I love reading about the dishes and they are really different from anything else I've tried. The prices are good too, I googled some of the products in the kit, they can get real expensive.

Submitted By Jane Patton on 10/02/2017

Perfect for families, get ready for a lot of leftovers if you are cooking for 1-2.

Submitted By Matt on 09/15/2018

Two of the last three boxes completely warm and spoiled upon arrival. I luckily noticed while my daughter was unpacking, but if I didn't we'd be sick! The "pause" button on the web site is intentionally tricky. It seems like you cancelled, but they keep sending you food. By the time you find out (a warm box of food arrives a day late), you have to pay for at least two more orders you don't want (or didn't pick out). This is because the next order is locked before you receive the first order, and so they really design everything to get you. They compete on price, not quality, so they take every possible short cut, including ice and packaging. Unfortunately, when you don't know your account is not cancelled they pick out gross meals to send, such as tofu and beets. I finally figured you have to go through 4 or 5 screens before they really cancel the account. But, I still have to pay for another box they "finalized" and will surely get here spoiled. This is the worst of the food services I have tried.

Submitted By Justine Little on 09/05/2018

I am not sure what was worse with this company the food or the customer service. I don't normally leave bad reviews but I feel compelled to do so in this case because my husband was super sick from the shrimp in my second box. I only received two shipments from this company, the first box had moldy corn in it and customer service took 4 days to get back to me about it with nothing more than a hey we are sorry about that. I canceled my subscription but not before then second box shipped. In my opinion they do not package their food adequately so the shrink wrap on the fish and shrimp was not vacuumed sealed when it arrived. That should have been my clue to through it away. The shrimp pad thai was tasteless other than the flavor of questionable shrimp. My husband only ate 4 or 5 bites and decided it was not worth taking the chance to finish, good call on his part or he may have ended up in the hospital instead of the bathroom all night. Needless to say I threw out the rest of the meals after that, what a waste of money. If I could give this company less than one star I would. Customer service terrible, food quality terrible, flavors in meals terrible. I have tried a few meal delivery service companies and this is the worst by far.

Submitted By Ben on 08/30/2018

Overall I'm happy with Home Chaf, but recently my boxes have been arriving a bit damaged (some of the ingredients too). I guess this is the courier's fault, but Home Chef should do something about this and make sure we all get our boxes in perfect condition. Other than this, the service is excellent.

Submitted By Tara C on 08/25/2018

i'm a long time home chef customer and i just wanted to tell everyone thinking aobut subscribing to do it!!! you won't regret it, home chef is a dream come true if you want to cook but don't really know how or don't have enough time. all the meals i made following home chef recipes were so delicious that i was even asked a couple of times if i ordered food from a restaurant. home chef is that good! don't listen to the bad reviews, those are people who obviously don't know how a meal delivery works or are unable to follow simple recipes!!!
Winner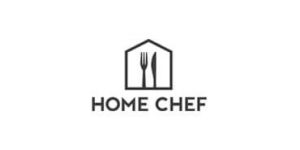 Home Chef is a meal kit delivery service that supplies you with only the freshest, highest quality ingredients. What sets it apart is the amazing variety of recipes you can choose from. To discover how the service works, what kind of recipes it offers, how much it costs, and whether it is right for you, read our detailed Home Chef review.