HMR Programs VS Daily Harvest
Choosing between Daily Harvest and HMR Programs, you are faced with a rather difficult task. Both services have unique qualities that make them highly popular among hungry customers nationwide. However, that does not mean that the choice is impossible to make, as one of these services does have a bit more to offer. Our Daily Harvest VS HMR Programs comparison below allows you to discover what it is that makes these two services different from each other, as well as which one constitutes a better choice.

Quick, Tasty & Convenient Superfood
VS

Highly effective weight loss approach
Highlights

Daily Harvest is an easy, just-add-liquid solution for boosting your immunity and metabolism and improving overall well-being by enjoying delicious and nutritious smoothies, meals in a bowl, and more.
Average Price Per Meal:

$7.75

Shipping Cost:

$0

Delivery Area:

48 states

HMR Programs provides ready-made diet meals and shakes and the support of expert coaches that can help you establish healthier eating habits and reach your goal weight more easily.
Average Price Per Meal:

$8.52

Shipping Cost:

$0

*

Delivery Area:

50 states
Compare Features

Best For
Best for busy people who want to lead a healthy lifestyle
Menu/Meal Plans
Daily Harvest lets its customers choose from two options, including the Weekly Plan and the Monthly Plan. You can also order individual items at your convenience.
Recipes/Meal Options
Customers opting for Daily Harvest's Weekly plan can get 6, 9, 12 or 24 cups per week whereas those who choose the Monthly plan receive 24 cups per month. If you decide to order individual products, you can choose from around 40 items.
Meal & Recipe Variety
Daily Harvest offers organic, gluten-free, low-carb, low-fat, Paleo-friendly, keto-friendly, vegan-friendly, and vegetarian-friendly smoothies, soups, lattes, oats, chia parfaits, sundaes, and meals in a bowl. Most of the products are dairy-free and soy-free and the company is currently working on making its products certified-kosher.
Food Quality
All the products offered by Daily Harvest are natural and healthy. About 98% of the ingredients used are organic. The company also sources from farms that are on a three-year path to becoming certified organic.
Nutritional Value & Portion Size
All Daily Harvest products are rich in nutrients and well-balanced and they are generally low in calories. They usually come in around 3 oz. servings (8 fl. oz. with liquid added).
Subscription Flexibility
With Daily Harvest, you can edit, skip or cancel your order at any time. However, you must notify the company of any changes to your order by Saturday at 6 PM ET.
Refunds
If you are not satisfied with your order from Daily Harvest for any reason, you must contact the company within 7 days of the delivery date and you will either get a replacement or a partial or full credit or refund.

Best For
Best for dieters who want to transform their body while adopting a healthier lifestyle
Menu/Meal Plans
HMR Programs features two at-home meal plans, including Healthy Solutions At Home and Healthy Shakes.
Recipes/Meal Options
With HMR Programs, you have 15 entrée and 10 shake options at your disposal, as well as 5+ bars/flavorings.
Meal & Recipe Variety
HMR Programs offers diet shakes, cereals, soups, entrées, and bars. The meals are low in carbs and fat and suitable for seniors. The service offers entrées for both omnivores and vegetarians. Allergen-free meals are available and allergen info is provided for all meals.
Food Quality
Like most weight loss meal deliveries, HMR Programs mainly uses natural ingredients, although not of the highest quality. Its products contain corn syrup solids, soy protein isolate, artificial colors, and fructose, natural fruit sugar.
Nutritional Value & Portion Size
HMR Programs shakes usually have 120 calories while entrées normally range between 160 and 280 calories. The portions are rather small, with the average entrée size of 7-8 oz.
Subscription Flexibility
With HMR Programs, you can change or cancel your order anytime. You can inform the company of any changes Monday-Friday 9:00 am to 6:00 pm ET.
Refunds
If you are not satisfied with your delivery from HMR Programs, you can return the items within 60 days of purchase and receive a refund. Shipping costs are non-refundable.
Compare Plans & Pricing

Daily Harvest Plans & Pricing
Weekly Plan
Cups per week
Price per week
Price per cup
6
$47.94
$7.99
9
$69.75
$7.75
12
$89.88
$7.49
24
$167.76
$6.99

HMR Programs Plans & Pricing
HMR Programs Pricing
Type
Price
Shakes 12 servings
$25.50
Shakes 18 servings
$44.25
Entrees
$3.70
Bars 24 servings
$31.20
Suitable For

Meals For Families
Meals For Kids
Meals For Seniors
Meals For One

Meals For Families
Meals For Kids
Meals For Seniors
Meals For One
Compare Meal Options

Vegetarian Meals
Vegan Meals
Paleo Meals
Keto Meals
Low-Carb Meals
Low-Fat Meals
Meals For Diabetics
Gluten-Free Meals
Organic Meals
Weight Loss Meals

Vegetarian Meals
Vegan Meals
Paleo Meals
Keto Meals
Low-Carb Meals
Low-Fat Meals
Meals For Diabetics
Gluten-Free Meals
Organic Meals
Weight Loss Meals
Compare Sample Meals

Acai Cherry Smoothie
Brussels Sprouts + Tahini
Ginger+Turmeric Latte
Mulberry+Dragon Fruit

Buffalo Turkey Meatballs
Butternut Squash Quinoa
Pumpkin Chili
Sweet Potato Nachos
Compare Extras

A La Carte Menu
Gift Cards
Marketplace

A La Carte Menu
Gift Cards
Marketplace
Compare User Reviews

Submitted By Ben on 09/06/2018

Been using the service for 6+ months and am satisfied with ALL the products. The service is easy to use and making changes to your subscription is a piece of cake, so I don't get it why so many people have a hard time changing their orders. To be fair, I only skipped a couple of weeks so far, so I don't know what's the problem with cancelations. Definitely recommend the company to everyone who wants to eat healthier and feel better about themselves.

Submitted By Barbara Watson on 09/04/2018

Amazed with how good and healthy these cups are! The company makes it so easy to have tasty superfoods at hand whenever you need them. I love everything about them, and I feel much better knowing I eat more healthy than before.

Submitted By Jackie Joyce on 09/03/2018

Joining the Daily Harvest dissatisfied customers. I will not make a big deal about the fact that I didn't care for the food, we all have different tastes. I will say that it's not at all a good value, for the cost per "meal" I would have expected more. Also going to jump on the bandwagon about the poor customer service. I tried to cancel an order on a Sunday and was very surprised to receive a reply - Which means they had plenty of time to cancel considering it wasn't going to ship until Tuesday (based on the actual tracking) Unfortunately, the reply was basically "too bad". They claim their kitchen is on a tight schedule. Umm, this is frozen food people! You'll freeze it and cook a little less next week. $90 in the trash with the food.

Submitted By Danny Murphy on 09/01/2018

Daily Harvest is the best! I just don't understand why so many people keep complaining when the service is really as good as advertised (the cups are to die for!!!!). I've been a loyal customer for 4 months now and I don't plan on canceling any time soon.

Submitted By Salina Reed on 04/17/2018

Ok so for starters I have lost almost 10pounds in 2 weeks, my God father has lost 17.8 pounds in 3 weeks. The program works for sure and the foods taste great and the shakes are amazing. They give you a recipe book and let me tell you you can make some awesome stuff with the book and their items. Now you are wondering well why did she only do 4 stars, because of the price. I really believe the price is crazy high and they should lower their prices. If that was the case a lot more people would try it out. After my next order I am cutting it down to their shakes only and going to incorporate my own foods. They teach you to do that so you dont stay dependent on them, that alone is a good thing. I say if you can afford go for it, if not buy the shakes and change the way you eat.

Submitted By Marianne Hunst on 09/17/2016

This program offered me so much more than I would have imagined any diet can do for me. Not only have I never lost as much weight over such a short time period, it's been a few weeks since I've been off the diet and I haven't gained back a single pound. I'm grateful that I know how to lead a healthier life now.

Submitted By Susanne Hunter on 08/22/2016

Although a little pricey for my budget, this program was perfect for me because I was able to do something no other diet would let me do – eat as much as I like! The foods are delicious and I'd recommend them to anyone
Winner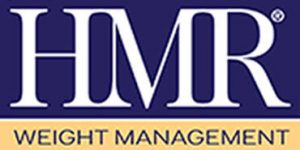 HMR Programs are a great way to lose weight and adopt a healthier lifestyle while eating as much as you like. On your weight loss journey with HMR, you will work with healthcare workers, as well as coaches and counselors who will provide constant oversight, motivation and planning. This is a well-rounded approach tailored to individual needs.