We have had the pleasure to taste the amazing meals offered by both Hungryroot and HelloFresh and we completely understand if you are having a hard time deciding between the two. In this Hungryroot VS HelloFresh comparison, we highlight all the strong and weak points of these two popular services in order to help you find out which one better suits your individual needs and which one is objectively superior to the other.

Pre-Prepped Vegan Comfort Food
VS

Fresh, tasty and healthy cooking
Highlights

Hungryroot allows you to get a healthy, tasty, plant-based meal on the table in 0-20 minutes.
Average Price Per Meal:

$69.00

Shipping Cost:

$0

*

Delivery Area:

48 states
*
If you opt for air shipping, a $10 shipping fee applies to every delivery

HelloFresh is an allergen-friendly, vegetarian-friendly, flexible, and quite affordable meal kit delivery, allowing you to cook meals that suit your taste in little time, hassle-free, while staying on budget.
Average Price Per Meal:

$9.99

Shipping Cost:

$0

Delivery Area:

48 states
Compare Features

Best For
Best for busy vegans on low-calorie diets
Menu/Meal Plans
Hungryroot offers 2 meal plans: The Starter Set and The Good Life.
Recipes/Meal Options
Hungryroot menu features 50+ items and new products are added regularly.
Meal & Recipe Variety
Hungryroot offers a variety of vegan meals and meal kits, including breakfasts, lunches, dinners, side dishes, snacks, and sweets. All items on the menu are plant-based, gluten-free, dairy-free, egg-free, under 500 calories, and low in sugar and sodium. Some items are soy-free.
Food Quality
Hungryroot sources non-GMO and organic ingredients whenever possible and uses only the freshest food available. Its meals and kits are made using natural ingredients and they are generally free from harmful additives.
Nutritional Value & Portion Size
Hungryroot meals and meal kits are optimally balanced, rich in nutrients, and normally contain between 90 and 460 calories per serving. There are plenty of options under 200 calories and most items contain fewer than 300 calories. The meals are designed to serve 2 people while the sides, snacks, and sweets can usually satisfy 1-3 people, depending on appetite. The portions are not too large and individuals with big appetites may need to supplement the meals with 1-2 sides. The meals usually come in 8-10 oz. packages, which amounts to 4-5 oz. per serving.
Subscription Flexibility
Hungryroot allows you to skip a delivery or modify or cancel your subscription at any time, problem-free, directly from your Hungryroot account. All changes should be made by 5 pm EST the Friday before the delivery is scheduled.
Refunds
If you receive damaged goods or notice something is missing from your order, Hungryroot urges you to get in touch with the support staff immediately. You cannot get a replacement or a refund, but you can get a credit for missing/damaged items. The credit automatically applies to your next order.

Best For
Best for busy home cooks seeking healthier versions of comforting classics
Menu/Meal Plans
With HelloFresh, you can opt for the Veggie Plan, Classic Plan or Family Plan.
Recipes/Meal Options
HelloFresh offers 8 new recipes on the Classic Menu, 3 new recipes on the Veggie Menu, and 5 new recipes on the Family Menu each week.
Meal & Recipe Variety
HelloFresh converts all-time favorites into more colorful, quick-to-make meals that can be ready to eat in as little as 20 minutes. Its selection includes omnivore, vegetarian, kid-friendly, egg-free, nut-free, gluten-free, and dairy-free recipes. Most meals are designed for everyday home dining, with occasional premium dishes for special occasions.
Food Quality
HelloFresh provides locally sourced ingredients of the highest quality. Its seafood is ocean-friendly, wild-caught, and recommended by the Seafood Watch. Its meat originates from local farms that meet the highest standards of quality. Its produce is natural, freshly picked, and comes from family-owned farms.
Nutritional Value & Portion Size
The meals you cook with HelloFresh are made of nutrient-packed ingredients and have optimal nutritional value. Portions are ample enough to keep you full but do not count on leftovers.
Subscription Flexibility
With HelloFresh, you can modify your subscription or switch between plans anytime. You can also pause, skip or cancel your order whenever you wish. All changes to your subscription must be made by 11:59 pm PST 5 days prior to your next scheduled delivery
Refunds
HelloFresh offers refunds if you are not satisfied with your delivery. Refunds can take 3-5 days to process.
Suitable For

Meals For Families
Meals For Kids
Meals For Seniors
Meals For One

Meals For Families
Meals For Kids
Meals For Seniors
Meals For One
Compare Meal Options

Vegetarian Meals
Vegan Meals
Paleo Meals
Keto Meals
Low-Carb Meals
Low-Fat Meals
Meals For Diabetics
Gluten-Free Meals
Organic Meals
Weight Loss Meals

Vegetarian Meals
Vegan Meals
Paleo Meals
Keto Meals
Low-Carb Meals
Low-Fat Meals
Meals For Diabetics
Gluten-Free Meals
Organic Meals
Weight Loss Meals
Compare Sample Meals

Brownie Batter
Curried Peas
Fried Rice
Pasta Puttanesca

Winner-Winner Chicken Orzo Dinner
Spiced Dijon Salmon
Maple Glazed Pork Chops
Balsamic Glazed Strip Steak
Compare Extras

A La Carte Menu
Gift Cards
Marketplace

A La Carte Menu
Gift Cards
Marketplace
Compare User Reviews

Submitted By Rosie Whittle on 06/10/2018

Just discovered Hungryroots, a colleague brought their pad thai fried rice to work and it looked real good so we shared. I can't remember having a better meal ever since I switched to plant based. I ordered the starter set today, if everything is as good as the rice, I'm getting a lifetime subscription :D

Submitted By Joey Nash on 04/18/2018

Everything great except for the portions, could be larger. I can eat the whole meal myself and it's supposed to be 2 servings.

Submitted By Lisa Henderson on 04/15/2018

Got my first box yesterday, loved the packaging and everything looked and smelled really nice. I was just surprised that there are such great differences in taste and quality among meals, some were awesome and some just meh. But I guess it takes a couple of orders to figure out what you like.

Submitted By Erin on 08/04/2018

I love Hello Fresh! This is the best meal box I've ever used! The food is always fresh and high quality and the meals are delicious! I get the two meals for two people a week plan and I easily have 4 dinners. When I first opened the box, I thought there was no way those meals were big enough, but oh boy were they! Whenever I get tacos, I have enough meat and toppings for at least 3 meals! I am a very happy customer!

Submitted By Christine M on 08/01/2018

Evidently, when you order you are signed up for weekly auto renew. Supposedly it is on the sign up page (this is what the customer service rep told me). However, I have no evidence of this as there is ZERO documentation of the auto renew in your receipt or any of the emails you get sent. They would not take back the box after it was delievered. I will be disputing the charge through my credit card, and others in the same position should do the same until they have more transparent business practices.

Submitted By Barbara on 07/26/2018

We have been receiving hello fresh without any problems until last week. Not only was Robert extremely accommodating refunding our entire purchase a free box of food was sent as well. The food is always fresh, and the ecipes are easy to follow( my husband and daughter are cooking?). Thank you again Hello Fresh.

Submitted By Janette on 07/24/2018

The worst.....please be careful! Used a free trial code had trouble using code called immediately to receive help with set up. After getting help from the rep as I thought at the time was great. Some how after few days later I notice a charge on my account and called about the charge as I was told it was a free trial code. Some how two accounts had been started for me. One was free and the other I was charged for , again what I though was great customer turn out not to. Because again I was charged for another box. In those two calls after explaining I was have complete trouble with the website was never told this was a weekly charge. I called again for the 3rd time asking to speak to a manger the rep transfer me to someone else I explained everything for the second time after canceling and he then revealed he wasn't even the manager I asked again to be transferred and they send me to a supervisor To explain once again who then said she would listen to the call from that day. She then gets back on and tells it was told to me. This was going to be a weekly.Subscription. which I was fine with if she could play it back for me. She told me she could not and that is why it is on the website when I signed up. Now frustrated I repeat it to her that I had trouble with their site and that is why immediately call of help and do not recall it ever being told to me. She continued to repeat that it was on the site and for that she couldn't help. As I asked to speak to a manger like I did the 1st few times she stated that over the phone that couldn't not be done. I couldn't to ask so then how can I told that? She told me to send an email and it would go to the correct person. So I asked again will this go to a manger she then repeat the same thing. So again I explain I didn't want to speak to anyone else I just want a manger and what is the best way to do that, she once again repeated the email crap. So again ask will I be able to talk to a manger. You then can here pretty much laughing (really poor service) I also asked before I got off the phone if my subscription was now cancelled she then told me NO! So here goes my frustration again with the customer service after asking the very first person to cancel it was not. Supervisor said it was not cancelled because I asked to speak to a manger......crazy to I proceeded to ask so it was re-activate it once I asked to speak to you? ( then silence with a follow of I'm sorry) shows a lot about there service! Never
Winner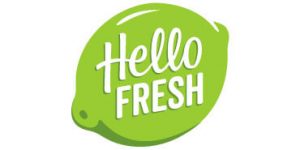 HelloFresh provides you with incredibly fresh ingredients and easy-to-follow recipes, helping you create tasty, home-cooked dishes without all the hassle of having to shop and plan. Find out more about this famous meal kit delivery service in our objective HelloFresh review.