HelloFresh UK VS Prepko
Advertiser Disclosure
This website features affiliate links. For purchases made via these links, we earn commissions that allow us to keep producing helpful content. To find out more
click here
.
Close
When choosing between two such amazing services like Prepko and HelloFresh UK, you need to take a good look at all the little details that may make one superior to the other. The goal of this Prepko VS HelloFresh UK comparison is to provide an objective assessment of the quality of both services based on the degree to which they satisfy all the major criteria for meal delivery comparison. View the scores they received on every criterion, take a look at their most prominent features side by side, and discover which one of them has done more to ensure your complete satisfaction.

Simplified & Modernized Kosher Cooking
VS

Cook Healthy & Tasty Meals With Ease
Highlights

Prepko is a kosher meal kit service certified by the Rabbinical Council of California that offers locally sourced ingredients and easy and tasty recipes available with both subscriptions and one-time orders.
Average Price Per Meal:

$120.00

Shipping Cost:

$0

Delivery Area:

3 states

HelloFresh UK provides fresh, natural ingredients, quick, beginner-friendly recipes, flexible subscriptions, a lovely rewards program, and competitive pricing.
Average Price Per Meal:

$7.97

Shipping Cost:

$0

Delivery Area:

UK
Compare Features

Best For
Best for home cooks seeking certified kosher meal kits
Menu/Meal Plans
Prepko offers 6 meal plans: Standard weekly plan, Classic weekly plan, Family weekly plan, Small Shabbat Box, Medium Shabbat Box, and Large Shabbat Box.
Recipes/Meal Options
Prepko weekly menu normally includes 9 recipes, 2-3 of which are freshly designed for the week while the others rotate regularly.
Meal & Recipe Variety
Prepko offers kosher meal kits suitable for lunch and dinner. You can opt for regular or Shabbat meal kits. Most of the kits are suitable for omnivores and there are always a couple of gluten-free, kid-friendly, and vegetarian options. There are some dishes under 600 calories as well.
Food Quality
Prepko does not offer too much information on its ingredients, apart from the fact that it sources fresh, high-quality ingredients from the best local suppliers. It is certified by the Rabbinical Council of California.
Nutritional Value & Portion Size
Prepko offers nutritionally balanced kosher meals. You can opt for meals under 600 calories or high-calorie meals. The portions are ample enough to satisfy home diners with larger appetites.
Subscription Flexibility
Prepko lets you choose between subscriptions and commitment-free ordering. You can cancel any order you wish and easily end your subscription, but you need to state your intention 4 days before your scheduled delivery. If you are canceling your first order, you need to get in touch with the support staff via email. Otherwise, you can cancel directly from your Prepko account.
Refunds
For information on Prepko's refund policy, please contact the company's staff directly via live chat or email.

Best For
Best for busy home cooks with modest cooking skills
Menu/Meal Plans
Hello Fresh features menus for each of its 4 boxes, including Classic, Family, Veggie, and Rapid.
Recipes/Meal Options
Customers who wish to order HelloFresh UK's Classic Box can choose from 8 recipes per week, those who want to order the Family Box have 6 options at their disposal every week, patrons ordering the Veggie Box have 2 available recipes weekly, and people interested in the Rapid Box can choose from 4 recipes on a weekly basis.
Meal & Recipe Variety
HelloFresh UK offers family-friendly, gluten-free, dairy-free, and vegetarian recipes. Its meals can be ready in as little as 20 minutes. All recipes on the menu are dinner recipes inspired by the French, Spanish, Italian, Chinese, and other famous world cuisines.
Food Quality
HelloFresh does not provide organic ingredients. However, all of its ingredients are fresh, natural, sustainably sourced, and rich in both nutrients and flavor.
Nutritional Value & Portion Size
Most of the items on the HelloFresh UK menu have more than 750 calories per serving and come in generous portions. The meals are designed to provide adequate nourishment, with the optimal ratio of macronutrients.
Subscription Flexibility
With HelloFresh UK, you can make changes to your subscription at any time. To edit, skip, pause or cancel your order, notify the company of your changes by Wednesday the week before your order is due.
Refunds
If you are not satisfied with your delivery from HelloFresh UK, you should contact the company as soon as possible.
Suitable For

Meals For Families
Meals For Kids
Meals For Seniors
Meals For One

Meals For Families
Meals For Kids
Meals For Seniors
Meals For One
Compare Meal Options

Vegetarian Meals
Vegan Meals
Paleo Meals
Keto Meals
Low-Carb Meals
Low-Fat Meals
Meals For Diabetics
Gluten-Free Meals
Organic Meals
Weight Loss Meals

Vegetarian Meals
Vegan Meals
Paleo Meals
Keto Meals
Low-Carb Meals
Low-Fat Meals
Meals For Diabetics
Gluten-Free Meals
Organic Meals
Weight Loss Meals
Compare Sample Meals

Beef steak strips stir fry with rice noodles
Butternut squash and feta cheese summer salad
Cheese
Traditional Shakshuka

Bacon Gnocchi
Beef Ragu Rigatoni
Creamy Mustard Chicken
Pan Fried Sea Bream
Compare Extras

A La Carte Menu
Gift Cards
Marketplace

A La Carte Menu
Gift Cards
Marketplace
Compare User Reviews

Submitted By Leah Ehrmann on 07/12/2018

Never a single problem with Prepko and it's certified so I know everything is really kosher. More veggie options would be nice though.

Submitted By Adam Aderman on 04/22/2018

We usually order once or twice a month. At first, it seemed a bit expensive, but according to my wife's calculations, we actually save money when we order from Prepko so I guess it's fine. To be honest, I didn't love every dish we tried so far, but I do not love everything my wife makes anyway and it definitely beats grocery shopping, so overall, 4 out of 5 stars seems fair to me.

Submitted By Anna Hutcheson on 09/02/2018

Good service that lets me save a lot of time on cooking during the week, but I do wish there were more customization options!!!

Submitted By Ben Maple on 08/22/2018

Rapid box fan here! I'm learning to cook, so I decided to try out HF a couple of months back. I love the service and I feel I'm getting better at cooking each time I prepare a meal. I do have one suggestion to make - HF should let us order food for the entire week, not just for 3 days.

Submitted By Maria S on 07/29/2018

Hello Fresh is the absolute best meal kit delivery me and my family tried. We order for a family of 4, although there are 3 of us, but that's because my husband has a hearty appetite and eats for 2 :) The recipes are always simple, which is important for me, and the quality of the ingredients is just amazing. My kid loves the food I put on the table, I don't have to spend time on shopping and searching for recipes, and the price is more than fair.

Submitted By Sinead allan on 07/26/2018

Charged me an extra £34.99! After cancelling my subscription they charged me for the next box. I contacted customer service who proceeded to call me by the wrong name which was a bastardized version of my last name which is a man's name( I am a woman). Their response was to give me a cut and paste response which said I didn't not contact them before the deadline which I did in fact do. They just took forever to get back to me about it!
Winner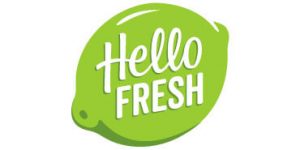 HelloFresh UK is a meal kit service designed to let home cooks feel like pro chefs, with all the ingredients picked out, measured, and delivered to them. Its selection of recipes includes well-loved classics and interesting versions of famous dishes and everything on its menu is quick and easy to make. Discover more details in this HelloFresh UK review.