No one understands how important it is to choose the right meal delivery service better than we do. That is why we are here to help you make the best possible choice. While both Nonna Box and Gousto offer delicious dishes and rather flexible subscriptions, there is much more to be considered before you make the final call. This Nonna Box VS Gousto comparison allows you to get to know these companies better, discover their greatest advantages and shortcomings, and of course, find out which one provides a bit higher quality of service.

A Breath Of Italy In Your Kitchen
VS

Great Variety At A Great Price
Highlights

Nonna Box brings you authentic, traditional Italian artisanal products and recipes from real nonnas from various regions of Italy famous for amazing cuisine.
Average Price Per Meal:

$41.95

Shipping Cost:

$10.00

Delivery Area:

50 states

Gousto allows you to cook healthy and tasty meals even if you have no cooking experience. It offers a vast range of recipes for different dietary needs and provides great ordering flexibility.
Average Price Per Meal:

$6.83

Shipping Cost:

$0

Delivery Area:

UK
Compare Features

Best For
Best for home cooks who want to bring a taste of Italy to their kitchens
Menu/Meal Plans
Nonna Box is not a traditional meal delivery services, so it doesn't feature a menu.
Recipes/Meal Options
Nonna Box has around 30 items in its offer.
Meal & Recipe Variety
Nonna Box deliveries include 4 or 5-7 gourmet items, with a different selection and a different region of Italy featured in every box. The recipes are always different and representative of the featured region. The boxes may include olives, olive oil, sun-dried tomatoes, balsamic vinegar, handcrafted pasta, chocolates, coffee, jams, spices of all sorts, and more. You can expect to learn how to make traditional Italian pastas, pizzas, risottos, and other delights.
Food Quality
Nonna Box provides authentic Italian products crafted by Italian artisans. All products are of fine quality, gourmet, and hard to come by.
Nutritional Value & Portion Size
With Nonna Box, the nutritional value and portion size heavily depend on your choice of products, as you are in charge of grocery shopping and the meals contain only one or a few items from your box.
Subscription Flexibility
You can skip your monthly subscription from Nonna Box at any time. Unfortunately, you cannot skip your delivery with 3-month and 6-month subscriptions. You can cancel your order whenever you wish, but you must inform the company before your renewal date. For the monthly subscriptions, this is on the 28th of each month. For the 3-month and 6-month subscriptions, it is on the 28th of the first month after your previous plan has finished.
Refunds
With Nonna Box, you can get a refund only if your box has been charged but not shipped. Refunds are only valid for monthly subscriptions.

Best For
Best for beginners who want to improve their cooking skills
Menu/Meal Plans
Gousto has one menu for its customers to choose from.
Recipes/Meal Options
Gousto offers 20+ recipes per week.
Meal & Recipe Variety
Gousto offers quick-prep, family-friendly, vegetarian, plant-based, gluten-free, and dairy-free recipes. Its recipes are easy, suitable for lunch and dinner, and designed for both fans of classic dishes and adventurous foodies.
Food Quality
Gousto uses fresh, seasonal British produce whenever possible but also sources some of its high-quality produce from overseas to ensure diversity. Its meat and poultry are 100% British and Red Tractor, Quality Standard Mark, British Quality, and RSPCA assured. Its fish and seafood are mostly MSC certified and hand-caught.
Nutritional Value & Portion Size
The calorie count for Gousto meals can be anywhere between 400 calories and over 800 calories per serving. The portions are generally large enough to satisfy an adult with a hearty appetite. The recipes are designed to contain all the macronutrients in the right proportions, but the exact nutritional value depends on other elements, such as how much oil you add.
Subscription Flexibility
You can change, skip or cancel your Gousto subscription at any time. To modify your order in any way, you must inform the company before the cutoff date for your delivery, which is noon 3 days before your delivery day.
Refunds
For information about refunds, you should contact Gousto directly.
Suitable For

Meals For Families
Meals For Kids
Meals For Seniors
Meals For One

Meals For Families
Meals For Kids
Meals For Seniors
Meals For One
Compare Meal Options

Vegetarian Meals
Vegan Meals
Paleo Meals
Keto Meals
Low-Carb Meals
Low-Fat Meals
Meals For Diabetics
Gluten-Free Meals
Organic Meals
Weight Loss Meals

Vegetarian Meals
Vegan Meals
Paleo Meals
Keto Meals
Low-Carb Meals
Low-Fat Meals
Meals For Diabetics
Gluten-Free Meals
Organic Meals
Weight Loss Meals
Compare Sample Meals

Authentic Baked Ziti
Cavatelli and Broccoli
Italian Braciole
Pasta Carbonara

Black Bean Chilli
Bolognese
Lamb Tabbouleh
Meatballs
Compare Extras

A La Carte Menu
Gift Cards
Marketplace

A La Carte Menu
Gift Cards
Marketplace
Compare User Reviews

Submitted By Pat on 06/08/2018

I purchased a 3-month subscription of Nonna Box and I am extremely happy with it: variety of products that you can't find in stores, easy to follow recipes, interesting facts about the ingredients. I've recommended the service to friends and happy to do it here.

Submitted By John Waggner on 09/15/2017

This is fantastic! Just got my first box and I can't believe how amazing everything is, even the pasta is impressive. Can't wait for the next one to arrive!

Submitted By Laura Marsh on 07/24/2017

Absolutely beautiful boxes, we have been to Italy 2 times already and this is the real stuff, believe me, it doesn't get better than this.

Submitted By Christa Weine on 07/05/2017

I understand that the price can't be lower, but it is still a bit too expensive for me. Other than that, I am absolutely in love with the food, the nonnas, everything!

Submitted By david alexander on 07/21/2018

Don't bother with this company. The premise is that your order meals and the ingredients arrive on a nominated day for you to make the meals. Problems arise when the box doesn't arrive. Mine was delivered to the wrong address and the company's response was that they would refund me the cost of the box (this is actually a legal obligation under Consumer Law, where you are not obliged to pay for goods or services not received) and give me some discount on a future order (risk the same experience again?)... never mind the fact that I had no food delivered for the week ahead. Their solution was that I could reorder it and it would take another 4 days to arrive. Presumably, there is no possibility of actually trying to remedy the inconvenience but replacing the lost order within 24 hours.Chose instead to cancel my membership and return to the supermarket. Would advise you not to rely on them to provide your meals.

Submitted By Luke on 07/12/2018

Very disappointed. Their product is ok, but their customer service is horrendous - we had a delivery go missing, I had to chase three times, with promises of people getting back to me, and then then didn't. They wouldn't have refunded me if I didn't chase them, and their compensation of half a box discount is far less than they offer to new customers. Very disappointed and would no longer recommend

Submitted By sharon Perkins on 03/09/2018

I have only recently tried Gousto, my first delivery was great. The choice was good and portions were perfect. However my second week has not been good at all it did not turn up - it was during the snow which I understood the problems, I tracked my delivery online it did not arrive on the day of delivery but thought it would arrive the following day. It had been sent back by DPD as it was damaged. What I am annoyed about is that I have not had 1 email from Gousto about this, I emailed 3 times getting an automated response to say they will be in touch but were busy, I would not recommend due to lack of Customer care and try Hello fresh instead.

Submitted By Susie on 02/28/2018

I don't like to give people bad reviews without first giving them a chance to make it right. A very dishonest young lady knocked on my door selling Gousto food. I explained to her I am leaving the country and don't eat processed food anyway. However, as I was once a door to door salesperson in my youth I wanted to support her and ordered ONE package. I made it VERY CLEAR I DID NOT want to be put on an automatic debit and did not want anything past this first order. After many emails to you without even the courtesy of a response you are still sending me packages and still charging my card. Your last box is still sitting on the doorstep waiting for you to collect it, it has not been opened. Now you are forcing me to have to waste time going to my bank in order to stop your orders. PLEASE stop it and refund my money.
Winner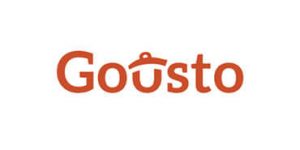 Gousto is a meal kit service known for its vast range of excellent recipes for nearly every taste, as well as the freshness of the ingredients it provides. If you have heard of it before but never really got a close look at its offer, now is your chance. Read this detailed Gousto review and find out everything you need to know about this service.