FreshDirect VS Home Bistro
Bring some freshness and creativity to your everyday meals by picking a great meal delivery service. Both services offer innovative and healthy meals at reasonable prices. Check out our comprehensive FreshDirect VS Home Bistro comparison to learn more about both services and choose the best option for your family.

More Options Than You Ever Imagined
VS

Gourmet meals for all tastes
Highlights

FreshDirect is a huge marketplace filled with fresh food items, ranging from meals and meal kits to groceries, baked goods, and treats of all sorts, all natural and reasonably priced.
Average Price Per Meal:

$12.50

Shipping Cost:

$6.99

Delivery Area:

6 states

Home Bistro offers an impressive selection of restaurant-quality meals cooked by one of the best chefs in America, made of fresh, seasonal ingredients, and ready to eat in no more than 10 minutes.
Average Price Per Meal:

$14.50

Shipping Cost:

$15.95-$59.95

Delivery Area:

48 states
Compare Features

Best For
Best for individuals looking for a one-stop shop for all their dietary needs
Menu/Meal Plans
Fresh Direct provides its customers with several ordering options, including meal kits, ready-made meals, and various food items.
Recipes/Meal Options
With Fresh Direct, you have thousands of food items, hundreds of dishes, and around 40 meal kits at your disposal.
Meal & Recipe Variety
FreshDirect offers omnivore, vegetarian, vegan, organic, low-calorie low-carb, low-fat, and gluten-free meals and meal kits. Its ready-made dishes include breakfasts, entrées, sides, appetizers, and soups, as well as a variety of sauces, marinades, salsas, dips, salads, pizzas, sandwiches, wraps, marinated meats, kabobs, and even sushi. You can also purchase groceries, pastry, and beverages.
Food Quality
Although FreshDirect offers a vast variety of different products, what they all have in common is that they are fresh and generally made of high-quality, natural, and organic ingredients.
Nutritional Value & Portion Size
As FreshDirect offers over 3,000 food items and hundreds of meals, nutritional value and portion size vary significantly. However, since the company uses natural and organic ingredients, the products are generally healthy and rich in nutrients.
Subscription Flexibility
If you wish to modify or cancel your order with FreshDirect, you can do it at any time, but you must notify the company before the cutoff date, which depends on your location.
Refunds
If you are not happy with your order from FreshDirect, contact the company straight away and you will either get a replacement or refund.

Best For
Best for fans of gourmet food
Menu/Meal Plans
With Home Bistro, you can choose from 4 categories, including Meal Combos, Chefs Choice, Individual Meals, and SUPERBowls.
Recipes/Meal Options
Home Bistro features more than 100 options on its menu.
Meal & Recipe Variety
Whether you opt for Home Bistro's individual meals or meal combos, you get to enjoy a vast range of restaurant-grade entrées, including Paleo-friendly, diabetic-friendly, heart-healthy, vegetarian, Mediterranean, low-carb, and gluten-free dishes, as well as meals suitable for weight loss. The meals are often exotic, always gourmet, and sometimes quite luxurious.
Food Quality
Home Bistro carefully chooses its suppliers, making sure that all the ingredients are fresh and natural and that all the meat used to make its meals is humanely raised, vegetarian fed, and free from antibiotics, hormones, and steroids commonly used to induce growth.
Nutritional Value & Portion Size
With Home Bistro, the average calorie count is 700 calories per serving. The meals are generally high in protein and rich in superfoods. The portions are not small, but they may not be satisfying enough for individuals with a big appetite.
Subscription Flexibility
With Home Bistro, you can order and reorder as many meals as you like whenever you like. If you opt for a subscription, you can modify or cancel it anytime, just make sure to notify the company in advance.
Refunds
Home Bistro has a strict no refund policy.
Suitable For

Meals For Families
Meals For Kids
Meals For Seniors
Meals For One

Meals For Families
Meals For Kids
Meals For Seniors
Meals For One
Compare Meal Options

Vegetarian Meals
Vegan Meals
Paleo Meals
Keto Meals
Low-Carb Meals
Low-Fat Meals
Meals For Diabetics
Gluten-Free Meals
Organic Meals
Weight Loss Meals

Vegetarian Meals
Vegan Meals
Paleo Meals
Keto Meals
Low-Carb Meals
Low-Fat Meals
Meals For Diabetics
Gluten-Free Meals
Organic Meals
Weight Loss Meals
Compare Sample Meals

Dinosaur Bar B Que Pulled Pork
Frozen Crispy Chicken Fingers
Oregano Lime Chicken
Three Cheese Lasagna

Chefs Choice
Paleo
SUPER Lunch Bowls
Vegetarian
Compare Extras

A La Carte Menu
Gift Cards
Marketplace

A La Carte Menu
Gift Cards
Marketplace
Compare User Reviews

Submitted By Henry Giles on 07/22/2017

I'm a lazy guy, so this kind of store is exactly what I need. Groceries – they've got 'em, meals – so many options, beer – hell yeah.

Submitted By Laura Forbes on 05/05/2017

Sure, it's convenient, but it's not as good as it's hyped up to be.

Submitted By Hannah Rogers 3.5 on 03/14/2017

The food's awesome, but it's too pricy if you ask me.

Submitted By Cheryl burgan on 01/15/2018

My son purchased 10 meals for his grandmother on dec 24....still have not received meals or has any contact been made by company about delay. Just send a refund if you are not going to ship

Submitted By Mary York on 01/06/2018

As a 2017 Christmas gift we purchased a total of twelve meals for our son who is single and a military member stationed in NH. When we placed the order in late Nov, we specifically requested—both online and via a phone call to customer service—the order NOT be delivered until after Jan 01, 2018 because our son would not be home during the holidays. On Dec 19, however, I received an email from Home Bistro with a FedEx tracking number indicating the meals had been shipped and would arrive at our son's apartment after he had already departed to spend the holidays out of state. I immediately notified HB of their screw up and was told either: 1) the food would just spoil while he was gone or 2) he could tell someone else about the shipment and they could have the food. Additionally, we were told by Home Bistro they would send out a second shipment of the same 12 meals after 01/01/2018, likely shipped Jan 2 and arriving to our son on Jan 5. Because of Home Bistro's error, we had to reveal the gift to our son so that he could redirect the shipment (at his expense!!) to another military member so that the meals wouldn't just spoil and go to waste. Here it is Jan 6 and no information on the second shipment of meals has been provided to me and despite me contacting Home Bistro to inquire what is the status, no one from Home Bistro has contacted me.

Submitted By Gene Harvey on 11/22/2017

I received a $100 gift certificate for Home Bistro. Their Web site was indeed difficult to maneuver and understand. I purchased their meal package Body Shred 2. The product arrived in good order. Packed very well. The portions are ridiculously small for the cost of the food. Hardly a full meal for a grown adult. The Super bowls are a complete joke. The packaging says Super Bowl weighs 9 ounces? They must include the weight the bowl and bowl cover because there is no way the portions were 9 ounces! Two of the meal boil in bags ruptured while gently boiling, as instructed. Overall the food was tasty but had to supplement a salad and vegetable to make a complete meal fit for an adult. They claim you might lose weight. You sure will because the portions are pathetic. Then there is the shipping costs! Nearly 30%, which is absurd! All that being said this service is way overpriced and the portions are skimpy. I will not be reordering.

Submitted By Toni Kirkpatrick on 10/16/2017

I purchased a gift certificate for my sister, who is elderly and preparing to move, so i thought healthy, prepared meals would be perfect. However, the first delivery was late because the address label got ripped off during transit. The food was finally delivered, but warm and spoiled. Then the make-up delivery was delivered on time, but it too was warm and spoiled. I'm not sure if the fault is in the fact the deliveries were made in a hot FedEx van in days the temps were in mid-90's or poor packing preparations. Anyway they refunded my money after saying this "hasn't happened to anyone else, and it's happened twice to you, so we're refunding the money" No apology, just the impression that they thought we were dishonest about the food being delivered warm and didn't want to deal with us anymore. That's fine because I'll never deal with them again nor will I recommend them. It was truly a waste of time and effort.
Winner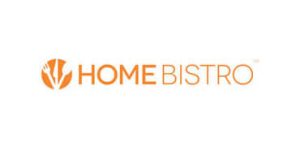 Home Bistro is a one-stop-shop when it comes to ordering premium quality restaurant-grade cuisine. The food is prepared by a kitchen team led by a Certified Executive Chef and all the ingredients are chosen to ensure the highest possible standards in taste, as well as nutrition. The deliveries are fresh frozen and ready to eat in 10 minutes.