FreshDirect VS Hello Fresh
If your body is craving something healthy and tasty, but there is no room for cooking in your overcrowded schedule, it is time to give meal delivery services a shot. Check out our FreshDirect VS Hello Fresh comparison and find out which one to trust with taking care of your diet. Enjoy amazing meals, hassle-free!

More Options Than You Ever Imagined
VS

Fresh, tasty and healthy cooking
Highlights

FreshDirect is a huge marketplace filled with fresh food items, ranging from meals and meal kits to groceries, baked goods, and treats of all sorts, all natural and reasonably priced.
Average Price Per Meal:

$20.00

Shipping Cost:

$6.99

Delivery Area:

6 states

HelloFresh is an allergen-friendly, vegetarian-friendly, flexible, and quite affordable meal kit delivery, allowing you to cook meals that suit your taste in little time, hassle-free, while staying on budget.
Average Price Per Meal:

$9.99

Shipping Cost:

$0

Delivery Area:

48 states
Compare Features

Best For
Best for individuals looking for a one-stop shop for all their dietary needs
Menu/Meal Plans
Fresh Direct provides its customers with several ordering options, including meal kits, ready-made meals, and various food items.
Recipes/Meal Options
With Fresh Direct, you have thousands of food items, hundreds of dishes, and around 40 meal kits at your disposal.
Meal & Recipe Variety
FreshDirect offers omnivore, vegetarian, vegan, organic, low-calorie low-carb, low-fat, and gluten-free meals and meal kits. Its ready-made dishes include breakfasts, entrées, sides, appetizers, and soups, as well as a variety of sauces, marinades, salsas, dips, salads, pizzas, sandwiches, wraps, marinated meats, kabobs, and even sushi. You can also purchase groceries, pastry, and beverages.
Food Quality
Although FreshDirect offers a vast variety of different products, what they all have in common is that they are fresh and generally made of high-quality, natural, and organic ingredients.
Nutritional Value & Portion Size
As FreshDirect offers over 3,000 food items and hundreds of meals, nutritional value and portion size vary significantly. However, since the company uses natural and organic ingredients, the products are generally healthy and rich in nutrients.
Subscription Flexibility
If you wish to modify or cancel your order with FreshDirect, you can do it at any time, but you must notify the company before the cutoff date, which depends on your location.
Refunds
If you are not happy with your order from FreshDirect, contact the company straight away and you will either get a replacement or refund.

Best For
Best for busy home cooks seeking healthier versions of comforting classics
Menu/Meal Plans
With HelloFresh, you can opt for the Veggie Plan, Classic Plan or Family Plan.
Recipes/Meal Options
HelloFresh offers 8 new recipes on the Classic Menu, 3 new recipes on the Veggie Menu, and 5 new recipes on the Family Menu each week.
Meal & Recipe Variety
HelloFresh converts all-time favorites into more colorful, quick-to-make meals that can be ready to eat in as little as 20 minutes. Its selection includes omnivore, vegetarian, kid-friendly, egg-free, nut-free, gluten-free, and dairy-free recipes. Most meals are designed for everyday home dining, with occasional premium dishes for special occasions.
Food Quality
HelloFresh provides locally sourced ingredients of the highest quality. Its seafood is ocean-friendly, wild-caught, and recommended by the Seafood Watch. Its meat originates from local farms that meet the highest standards of quality. Its produce is natural, freshly picked, and comes from family-owned farms.
Nutritional Value & Portion Size
The meals you cook with HelloFresh are made of nutrient-packed ingredients and have optimal nutritional value. Portions are ample enough to keep you full but do not count on leftovers.
Subscription Flexibility
With HelloFresh, you can modify your subscription or switch between plans anytime. You can also pause, skip or cancel your order whenever you wish. All changes to your subscription must be made by 11:59 pm PST 5 days prior to your next scheduled delivery
Refunds
HelloFresh offers refunds if you are not satisfied with your delivery. Refunds can take 3-5 days to process.
Suitable For

Meals For Families
Meals For Kids
Meals For Seniors
Meals For One

Meals For Families
Meals For Kids
Meals For Seniors
Meals For One
Compare Meal Options

Vegetarian Meals
Vegan Meals
Paleo Meals
Keto Meals
Low-Carb Meals
Low-Fat Meals
Meals For Diabetics
Gluten-Free Meals
Organic Meals
Weight Loss Meals

Vegetarian Meals
Vegan Meals
Paleo Meals
Keto Meals
Low-Carb Meals
Low-Fat Meals
Meals For Diabetics
Gluten-Free Meals
Organic Meals
Weight Loss Meals
Compare Sample Meals

Dinosaur Bar B Que Pulled Pork
Frozen Crispy Chicken Fingers
Oregano Lime Chicken
Three Cheese Lasagna

Winner-Winner Chicken Orzo Dinner
Spiced Dijon Salmon
Maple Glazed Pork Chops
Balsamic Glazed Strip Steak
Compare Extras

A La Carte Menu
Gift Cards
Marketplace

A La Carte Menu
Gift Cards
Marketplace
Compare User Reviews

Submitted By Henry Giles on 07/22/2017

I'm a lazy guy, so this kind of store is exactly what I need. Groceries – they've got 'em, meals – so many options, beer – hell yeah.

Submitted By Laura Forbes on 05/05/2017

Sure, it's convenient, but it's not as good as it's hyped up to be.

Submitted By Hannah Rogers 3.5 on 03/14/2017

The food's awesome, but it's too pricy if you ask me.

Submitted By roger woodruff on 09/03/2018

THEFT, DO NOT USE THIS SERVICE, if you dont choose a meal because you cant eat anything they have that week they just send you what ever they want to and charge you 49.92 for something you have to throw out and they dont care and wont give you your money back, if you dont choose you still get charged, thats theft i am going to sue them to make the news and let every one know how horrid they are and hopefully put them out of business. if they wont care about customers then they dont need any

Submitted By Erin on 08/04/2018

I love Hello Fresh! This is the best meal box I've ever used! The food is always fresh and high quality and the meals are delicious! I get the two meals for two people a week plan and I easily have 4 dinners. When I first opened the box, I thought there was no way those meals were big enough, but oh boy were they! Whenever I get tacos, I have enough meat and toppings for at least 3 meals! I am a very happy customer!

Submitted By Christine M on 08/01/2018

Evidently, when you order you are signed up for weekly auto renew. Supposedly it is on the sign up page (this is what the customer service rep told me). However, I have no evidence of this as there is ZERO documentation of the auto renew in your receipt or any of the emails you get sent. They would not take back the box after it was delievered. I will be disputing the charge through my credit card, and others in the same position should do the same until they have more transparent business practices.

Submitted By Barbara on 07/26/2018

We have been receiving hello fresh without any problems until last week. Not only was Robert extremely accommodating refunding our entire purchase a free box of food was sent as well. The food is always fresh, and the ecipes are easy to follow( my husband and daughter are cooking?). Thank you again Hello Fresh.
Winner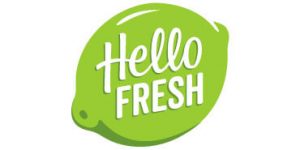 HelloFresh provides you with incredibly fresh ingredients and easy-to-follow recipes, helping you create tasty, home-cooked dishes without all the hassle of having to shop and plan. Find out more about this famous meal kit delivery service in our objective HelloFresh review.