Fresh n' Lean VS Little Spoon
Advertiser Disclosure
This website features affiliate links. For purchases made via these links, we earn commissions that allow us to keep producing helpful content. To find out more
click here
.
Close
Bring some freshness and creativity to your everyday meals by picking a great meal delivery service. Both services offer innovative and healthy meals at reasonable prices. Check out our comprehensive Little Spoon VS Fresh n' Lean comparison to learn more about both services and choose the best option for your family.

Fresh, Healthy, Organic Baby Food
VS

Fresh, Organic, Plant-Based Meals
Highlights

Little Spoon provides fresh, organic baby blends designed by experts on feeding toddlers and children, suitable for babies aged 4 months and older, and available within flexible and affordable meal plans.
Average Price Per Meal:

$4.46

Shipping Cost:

$0

Delivery Area:

48 states

Fresh N' Lean is an organic meal delivery that offers freshly prepared dishes for every meal of the day, all available at great prices, with free shipping.
Average Price Per Meal:

$4.46

Shipping Cost:

$0

Delivery Area:

50 states
Compare Features

Best For
Best for moms and dads who wish to support their children's development with optimized nutrition
Menu/Meal Plans
Little Spoon is not a traditional meal delivery service, so it doesn't feature a menu.
Recipes/Meal Options
Little Spoon offers its patrons 26 baby blends to choose from.
Meal & Recipe Variety
The Little Spoon menu includes baby blends recommended for use from 4, 6, 8 and 12 months of age. The blends mostly focus on organic produce and healthy herbs and grains. The menu includes vegan-friendly, vegetarian-friendly, gluten-free, dairy-free, low-sugar, and low-fat blends.
Food Quality
Little Spoon baby blends are made fresh and kept fresh with the use of cold pressure (HPP). They exclusively contain natural, non-GMO foods and they are USDA-certified organic by CCOF. The blends are free from preservatives, additives, and artificial substances of any kind.
Nutritional Value & Portion Size
All Little Spoon baby blends are designed in consultation with a professor of pediatrics, a pediatrician, and a registered dietitian and certified dietitian nutritionist, ensuring optimal nutritional value and portion size.
Subscription Flexibility
With Little Spoon, you can change, pause or cancel your subscription plan at any time. The deadline for changing your order is 3pm EST the Saturday before your next delivery.
Refunds
Little Spoon doesn't offer refunds.

Best For
Best for individuals who want to eat chef-prepared organic meals without breaking the bank
Menu/Meal Plans
Fresh n' Lean provides its patrons with 2 options to choose from, including meal plans and a la carte ordering. There are 4 meal plans available.
Recipes/Meal Options
Fresh n' Lean has around 50 items on its A La Carte menu. With each meal plan, you can get anywhere between 1 and 3 meals per day for 5 or 7 days a week.
Meal & Recipe Variety
Fresh N' Lean's rich offer includes senior-friendly, vegan, vegetarian-friendly, Paleo, low-carb, and low-fat meals that are always free from gluten, low in sodium, and organic. Its meals are also suitable for weight loss. The service offers breakfasts, lunches, dinners, and snacks.
Food Quality
Fresh N Lean uses the finest-quality ingredients. All of its meals are made of natural, organic, mostly plant-based ingredients, carefully sourced and perfectly fresh.
Nutritional Value & Portion Size
Fresh N' Lean meals usually contain between 150 and 400 calories per serving. They are nutritionally balanced, with just the right quantities of protein, carbs, and healthy fats. The portions may be a bit small for people with a hearty appetite.
Subscription Flexibility
With Fresh n' Lean, you can make changes to your order anytime. If you would like to edit or suspend your subscription, notify the company by Monday 12:00pm PST. Keep in mind, however, that you must contact the company by phone for any changes to your order.
Refunds
Fresh n' Lean doesn't offer any refunds.
Compare Plans & Pricing

Little Spoon Plans & Pricing
Blends
Blends per day
Weekly price
Price per blend
1
$19.50
$2.78
2
$34.50
$2.46
3
$44.50
$2.11

Fresh n' Lean Plans & Pricing
Standard Plant-Based
Meals per day
Days per week
Price per week
Price per meal
1
7
$103.53
$14.79
2
5
$117.50
$11.75
2
7
$164.50
$11.75
3
5
$139.95
$9.33
3
7
$195.93
$9.33
ION Performance Protein +
Meals per day
Days per week
Price per week
Price per meal
1
5
$86.25
$17.25
1
7
$120.75
$17.25
2
5
$142.50
$14.25
2
7
$199.50
$14.25
3
5
$183.75
$12.25
3
7
$257.25
$12.25
ION Performance Paleo
Meals per day
Days per week
Price per week
Price per meal
1
5
$88.75
$17.75
1
7
$124.25
$17.75
2
5
$147.50
$14.75
2
7
$206.50
$14.75
3
5
$190.35
$12.69
3
7
$266.49
$12.69
Low Carb / Low Cal Plant-Based
Meals per day
Days per week
Price per week
Price per meal
1
5
$79.95
$15.99
1
7
$111.93
$15.99
2
5
$139.90
$13.99
2
7
$195.86
$13.99
3
5
$169.95
$11.33
3
7
$237.93
$11.33
Suitable For

Meals For Families
Meals For Kids
Meals For Seniors
Meals For One

Meals For Families
Meals For Kids
Meals For Seniors
Meals For One
Compare Meal Options

Vegetarian Meals
Vegan Meals
Paleo Meals
Keto Meals
Low-Carb Meals
Low-Fat Meals
Meals For Diabetics
Gluten-Free Meals
Organic Meals
Weight Loss Meals

Vegetarian Meals
Vegan Meals
Paleo Meals
Keto Meals
Low-Carb Meals
Low-Fat Meals
Meals For Diabetics
Gluten-Free Meals
Organic Meals
Weight Loss Meals
Compare Sample Meals

Beet Tahini Chickpea-Apple Brown Rice Cardamom
Pea Apple White Bean Butternut Squash Sage Millet Ground Chia
Pea Carrot Apple Dill Coconut Oil
Red Lentil Chickpea Apple Curry Coconut Milk

Mushroom
Paleo Beef Meal
Paleo Chicken Meal
Paleo Shrimp Meal
Compare Extras

A La Carte Menu
Gift Cards
Marketplace

A La Carte Menu
Gift Cards
Marketplace
Compare User Reviews

Submitted By Julia Taylor on 03/02/2019

My son has been happily eating food pouches from Happy Baby, Ella, etc. Every single food pouch lapped up with no issues. He is extremely interested in food, 97% in weight and has never rejected any food bofore. So I figured, let's take the risk and order a huge box from Little Spoon.I don't know what they put in there but it's vile. My son has been gagging everytime I put a spoon in his mouth. This has never happened. I tried it and didn't take to the taste either.The owner is also extremely defensive when you ask her for a refund of all unused portions. So they also don't get customer service.It is amazing that this company is actually VC-backed. Please beware and stay away.

Submitted By Mona on 01/30/2019

I wish I read the reviews before I gave them my credit card info. This company is a spam. In their system does not let you see the food options until you give your credit card information and everywhere says you can see the shopping cart before ordering, making you feel you can cancel if you don't want to order. Immediately after I signed up I looked at the options for my 5 months old. And it is $42 for some jars of apple, pear and Mango. This is more than easy to make at home. I was hoping to get more variety with some seasoning which seems like is suitable for 6 months and older. So I contacted them immediately and asked to pause my account until my baby is 6-7 months . I even didn't want to cancel. But they refused to refund me and they tell me I'm stuck with the first shipment!! They are not looking for loyal long term customers. I will not continue my membership after this first impression which lead me here to read other reviews. I will contact my bank to cancel the payment.

Submitted By Ashley Clark on 09/07/2018

My babe is loving her Little Spoon blends and I love that she is trying all sorts of new ingredients each week!

Submitted By Betty Turner on 09/04/2018

My kid likes to eat little spoon blends, but I wish there were more flavors to choose from. I want more variety in my baby's diet, so I really hope they'll add new flavors soon. Everything else about the service is like advertised and the customer support people are nice as well.

Submitted By Robert Heckathorn on 08/22/2018

Very happy with this service. It's just my wife and myself. I'm a professional and work. Rather than spending hours shopping and preparing meals, we usually went out for our evening meal, that due to a lack of restaurant choices, left a lot to be desired. We did subscribe to freshnlean meal service. We chose 14 meals per wk.,7 standard plant based dinners and 7 low carb low cal dinners. We mic each, split each, and they're great. The cost, vs going out is a push. Perfect for our situation. Shipping is included in their pricing. Been with them for 6 wks. Found their customer service folks to be helpful and honest. Received a 10% discount on all subsequent orders at time of subscription. 5 star rating!

Submitted By Jeanette Covel on 07/15/2018

I'm very disappointed in the customer service. Being in the food industry I know how customer service is important. Also if you are looking for low carb meals don't go here because they are loaded with beans and potatoes. I don't know how the food taste because I couldn't eat any of it.

Submitted By Eduardo Perez on 04/19/2018

The food I ordered was too spicy. They should say so in their menu.All the 5 dishes tasted pretty similar, with a yellow color over all of them.They sent me a second order without me ordering it. When I received an email telling the order was sent I called them but they didn't refund the $87.You don't see about any future automatic orders when you fill the orders, You click on "View your Plans" and you click in your plan selection and select lunch/5 days, You click on "Add to Cart", and shows the price $87 and in smaller letters, yes, in smaller fonts, it reads "meal plans are charged weekly".Then you go a page to fill your information and at the button of the page is a place to click for Terms and Conditions.That is not honesty. They should say clearly that when you order for one week that you will charged for future weeks with no warning or notification that you will be charged.

Submitted By Amy on 04/07/2018

I am on my second week of the IONutrition and I think I'll need to throw some of these meals out. At first they are quite good, however, there is a unique flavor in all the dishes that, after a few days, makes you feel like you are eating the same meal over and over. I just can't face another one. If you don't mind eating the same flavored meal three times a day, then Lean n' Fresh is for you. I was trying to eat healthy while still being the lazy sack I am, but that hasn't paid off for me...yet. I will keep looking. Also, I have not doubt that the meals are healthy and the portions are quite big - but at $13+ per meal, that's pretty expensive.
Winner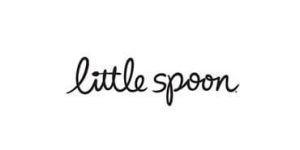 Little Spoon is a meal delivery service for babies that provides fresh, organic baby blends and creates its products in cooperation with experts on feeding babies and toddlers. In this review, we cover everything from the quality and variety of the blends to Little Spoon cost. Learn what others have to say in user-written Little Spoon baby food reviews.