Factor 75 VS Daily Harvest
If you would like to start eating healthier but do not have time to cook, meal delivery services may be the perfect solution to your problem! Check out or objective Daily Harvest VS Factor 75 comparison to get a better idea of what these two services offer and determine which one is the right choice for you and your family.

Quick, Tasty & Convenient Superfood
VS

Delicious Organic Paleo & Keto Meals
Highlights

Daily Harvest is an easy, just-add-liquid solution for boosting your immunity and metabolism and improving overall well-being by enjoying delicious and nutritious smoothies, meals in a bowl, and more.
Average Price Per Meal:

$7.75

Shipping Cost:

$0

Delivery Area:

48 states

Factor 75 is an excellent keto-friendly Paleo meal delivery service that uses premium-quality ingredients, provides meals that keep you energized, fit, and healthy, and offers reasonable prices and great bulk discounts.
Average Price Per Meal:

$12.50

Shipping Cost:

$19.95

Delivery Area:

48 states
Compare Features

Best For
Best for busy people who want to lead a healthy lifestyle
Menu/Meal Plans
Daily Harvest lets its customers choose from two options, including the Weekly Plan and the Monthly Plan. You can also order individual items at your convenience.
Recipes/Meal Options
Customers opting for Daily Harvest's Weekly plan can get 6, 9, 12 or 24 cups per week whereas those who choose the Monthly plan receive 24 cups per month. If you decide to order individual products, you can choose from around 40 items.
Meal & Recipe Variety
Daily Harvest offers organic, gluten-free, low-carb, low-fat, Paleo-friendly, keto-friendly, vegan-friendly, and vegetarian-friendly smoothies, soups, lattes, oats, chia parfaits, sundaes, and meals in a bowl. Most of the products are dairy-free and soy-free and the company is currently working on making its products certified-kosher.
Food Quality
All the products offered by Daily Harvest are natural and healthy. About 98% of the ingredients used are organic. The company also sources from farms that are on a three-year path to becoming certified organic.
Nutritional Value & Portion Size
All Daily Harvest products are rich in nutrients and well-balanced and they are generally low in calories. They usually come in around 3 oz. servings (8 fl. oz. with liquid added).
Subscription Flexibility
With Daily Harvest, you can edit, skip or cancel your order at any time. However, you must notify the company of any changes to your order by Saturday at 6 PM ET.
Refunds
If you are not satisfied with your order from Daily Harvest for any reason, you must contact the company within 7 days of the delivery date and you will either get a replacement or a partial or full credit or refund.

Best For
Best for people who want their food to be both super-healthy and delicious
Menu/Meal Plans
Factor 75 offers its customers one weekly meal plan.
Recipes/Meal Options
Factor 75 features 15+ recipes on its menu every week.
Meal & Recipe Variety
Factor 75 meals are mostly designed with Paleo and keto diets in mind. The menu includes gluten-free, dairy-free, and organic meals suitable for breakfast, lunch, and dinner. The meals are naturally low in sodium. Vegetarians can usually choose from 1-3 meat-free options per week. Most dishes are inspired by the Mexican, traditional American, and Asian cuisines.
Food Quality
Factor 75 exclusively uses natural, high-quality ingredients. Its meat is grass-fed and pasture-raised and free from antibiotics and hormones. Its produce is non-GMO and organically grown. Its meals are always preservative-free, soy-free, and gluten-free.
Nutritional Value & Portion Size
Factor 75 meals usually contain between 400 and 600 calories. Portion size varies but the meals normally come in ample portions and may even be divided into two lighter meals. The meals are generally low in carbs and rich in healthy fats, proteins, and organic micronutrients.
Subscription Flexibility
With Factor 75, you can change, pause or cancel your subscription at any time, just make sure to edit your order before Wednesday at 11:59pm Central.
Refunds
If you are not satisfied with your meals from Factor75, you may receive a credit for your next purchase. The company features a money-back guarantee of up to $100 for first orders only.
Compare Plans & Pricing

Daily Harvest Plans & Pricing
Weekly Plan
Cups per week
Price per week
Price per cup
6
$47.94
$7.99
9
$69.75
$7.75
12
$89.88
$7.49
24
$167.76
$6.99

Factor 75 Plans & Pricing
Factor 75 Pricing
Meals per week
Price per week
Price per meal
4
$60.00
$15.00
6
$77.00
$12.83
8
$99.00
$12.37
12
$138.00
$11.50
18
$198.00
$11.00
Suitable For

Meals For Families
Meals For Kids
Meals For Seniors
Meals For One

Meals For Families
Meals For Kids
Meals For Seniors
Meals For One
Compare Meal Options

Vegetarian Meals
Vegan Meals
Paleo Meals
Keto Meals
Low-Carb Meals
Low-Fat Meals
Meals For Diabetics
Gluten-Free Meals
Organic Meals
Weight Loss Meals

Vegetarian Meals
Vegan Meals
Paleo Meals
Keto Meals
Low-Carb Meals
Low-Fat Meals
Meals For Diabetics
Gluten-Free Meals
Organic Meals
Weight Loss Meals
Compare Sample Meals

Acai Cherry Smoothie
Brussels Sprouts + Tahini
Ginger+Turmeric Latte
Mulberry+Dragon Fruit

Applesauce Pork Tenderloin
Honey Rosemary Chicken
Paleo Teriyaki Salmon
Steak with Loaded Cauliflower Mash
Compare Extras

A La Carte Menu
Gift Cards
Marketplace

A La Carte Menu
Gift Cards
Marketplace
Compare User Reviews

Submitted By Juliette Koronkiewicz on 07/13/2018

If I could give this company zero stars I would! Absolutely worst customer service on the planet. They say that they are open on the weekends but clearly show that they are closed. You can't call anyone and takes well over 24hrs to get a response by email. They don't even send an email when your next shipment is coming up just in case you want to stop the shipment.BECAUSE I AM SUPPOSED TO REMEMBER THAT ON TOP OF REAL LIFE PRIORITIES?!?!? Canceling this plan is absolute NIGHTMARE! Do yourself a favor and NEVER sign up with them. Did I mention that they are the rudest people ever?

Submitted By kw on 07/13/2018

No customer support to speak of. I sent in an email and also requested a phone call (can not call directly). No one ever got back to me. I received my first order totally defrosted . There was absolutely no dry ice left in the shipping box. I doubted the safety of the contents. Certainly was not worth risking my health. I have put a hold on my subscription as I could not find a way to straight out cancel it.

Submitted By Deepti on 07/03/2018

Terribly disappointed in their customer service! Referred a friend, but after my incident on a mission to let everyone know.

Submitted By Laura on 07/03/2018

I have been reading tons of reviews on the poor customer service people have been receiving. I have to tell you, I got my first order on Thursday and a few of the cups were defrosted. Mind you, the box got on the UPS truck around 0930 and did not make it to my house until well after five and I live in Florida! I emailed them, just to give them a "heads up" so that maybe they can add more dry ice to deliveries in Florida, where the current "feels like temp" is hovering over 100 every day. I received an email back yesterday, Monday, with an apology and an offer of another box shipped to me Thursday. I have to say that is pretty darn good customer service! The products are delicious! I got the 24 cup order and at a little over $6 a cup, totally worth it. I would have to say that 98% of the ingredients I ordered were organic and ready to go in the blender! I'm sorry, someone reviewed that the price was too too high. Buddy, you are a fool! By the time you buy the products and prep the products, I have already made my smoothie and got on with my life! Is it pricey compared to a "do it yourself" smoothie, probably. BUT, I have zero spoilage. If I cant get to the fruits or veggies today, I do not have to worry about them getting sketchy in my fridge! The only reason I have my first order a 4 star is because of the melted products. I think if just a little bit more dry ice was added, we would have been at a 5 star rating! This is one meal subscription, I will keep! Thank you Daily Harvest!

Submitted By Leila Paxton on 02/08/2018

Lol, I guess I'm naïve, but I thought that the meals would look at least a bit like what's in the photos. Don't get me wrong, everything tasted good, I liked it, but I like my food to look good as well.

Submitted By Jason Morneau on 01/28/2018

I don't know what to say. I'm not disappointed, but I guess I expected the meals to be better, more creative, I don't know. They are too… ordinary.

Submitted By Wes Hill on 01/22/2018

The GF and I have been members for at least 6 months now - while the service started out so-so at best, it has improved considerably. The quality of ingredients definitely stands out, and the company is learning which recipes are successful and which aren't. There are new recipes every week, and they keep improving. If you are incapable of operating in the morning and procrastinate far too much to pack a lunch the night before, you probably find yourself eating a box of crackers for lunch - or worse - corporate chefs.... If that's the case, go ahead and give Factor75 a try. As long as you take the time to figure out what's good and what's not, you may be pleasantly surprised.

Submitted By Rosemary James on 12/17/2017

The meals are good, no question about it, I can honestly recommend them to anyone trying to go keto, but the prices… not exactly something everyone can afford.
Winner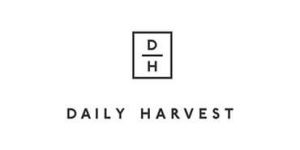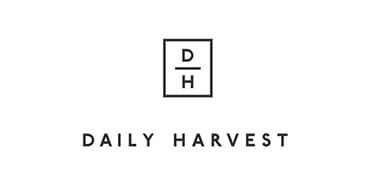 Daily Harvest is an organic meal delivery service that makes eating healthily easier and more convenient than ever. It brings you pre-portioned cups filled with flash-frozen, delicious superfood goodness, ready to eat in minutes. Read all about Daily Harvest in our detailed analysis and view the User Reviews section for more Daily Harvest reviews.