Choosing between Prepko and Dinnerly, you are faced with a rather difficult task. Both services have unique qualities that make them highly popular among hungry customers nationwide. However, that does not mean that the choice is impossible to make, as one of these services does have a bit more to offer. Our Prepko VS Dinnerly comparison below allows you to discover what it is that makes these two services different from each other, as well as which one constitutes a better choice.

Simplified & Modernized Kosher Cooking
VS

Great Meal Kits At The Best Price
Highlights

Prepko is a kosher meal kit service certified by the Rabbinical Council of California that offers locally sourced ingredients and easy and tasty recipes available with both subscriptions and one-time orders.
Average Price Per Meal:

$120.00

Shipping Cost:

$0

Delivery Area:

3 states

Dinnerly allows you to save both time and cash and enjoy delicious homecooked meals without spending more than 30 minutes in the kitchen.
Average Price Per Meal:

$5.00

Shipping Cost:

$8.99

Delivery Area:

29 states
Compare Features

Best For
Best for home cooks seeking certified kosher meal kits
Menu/Meal Plans
Prepko offers 6 meal plans: Standard weekly plan, Classic weekly plan, Family weekly plan, Small Shabbat Box, Medium Shabbat Box, and Large Shabbat Box.
Recipes/Meal Options
Prepko weekly menu normally includes 9 recipes, 2-3 of which are freshly designed for the week while the others rotate regularly.
Meal & Recipe Variety
Prepko offers kosher meal kits suitable for lunch and dinner. You can opt for regular or Shabbat meal kits. Most of the kits are suitable for omnivores and there are always a couple of gluten-free, kid-friendly, and vegetarian options. There are some dishes under 600 calories as well.
Food Quality
Prepko does not offer too much information on its ingredients, apart from the fact that it sources fresh, high-quality ingredients from the best local suppliers. It is certified by the Rabbinical Council of California.
Nutritional Value & Portion Size
Prepko offers nutritionally balanced kosher meals. You can opt for meals under 600 calories or high-calorie meals. The portions are ample enough to satisfy home diners with larger appetites.
Subscription Flexibility
Prepko lets you choose between subscriptions and commitment-free ordering. You can cancel any order you wish and easily end your subscription, but you need to state your intention 4 days before your scheduled delivery. If you are canceling your first order, you need to get in touch with the support staff via email. Otherwise, you can cancel directly from your Prepko account.
Refunds
For information on Prepko's refund policy, please contact the company's staff directly via live chat or email.

Best For
Best for home cooks on a budget
Menu/Meal Plans
Dinnerly offers one menu that changes on a weekly basis.
Recipes/Meal Options
Dinnerly provides 6 meal options on its menu every week.
Meal & Recipe Variety
Dinnerly offers kid-friendly, vegan-friendly, vegetarian-friendly, low-carb, low-calorie, gluten-free, and dairy-free dinner recipes. You can also opt for one-pot and under-30-minutes recipes. However, keep in mind that not all of these options are available at all times. The meals are mostly classics and crowdpleasers.
Food Quality
Dinnerly sources only the best, freshest ingredients. It provides natural fruit and veg, grass-fed beef, antibiotic-free chicken, American-caught shrimp, and many other healthy, high-quality products.
Nutritional Value & Portion Size
The meals you make with Dinnerly normally have between 600 and 800 calories per serving, although some hearty meals may have 900+ calories per serving. The portions are large enough to keep you satiated for hours and they contain the right proportions of carbs, proteins, and fats.
Subscription Flexibility
Dinnerly offers plenth of flexibility to its patrons, allowing you to change, skip, pause or cancel your order whenever you wish. Any changes to your subscription must be made 5 or 6 days before your next delivery, depending on your location.
Refunds
As Dinnerly features a freshness and quality guarantee, you can contact the company within 7 days of your delivery date for a refund or credit.
Suitable For

Meals For Families
Meals For Kids
Meals For Seniors
Meals For One

Meals For Families
Meals For Kids
Meals For Seniors
Meals For One
Compare Meal Options

Vegetarian Meals
Vegan Meals
Paleo Meals
Keto Meals
Low-Carb Meals
Low-Fat Meals
Meals For Diabetics
Gluten-Free Meals
Organic Meals
Weight Loss Meals

Vegetarian Meals
Vegan Meals
Paleo Meals
Keto Meals
Low-Carb Meals
Low-Fat Meals
Meals For Diabetics
Gluten-Free Meals
Organic Meals
Weight Loss Meals
Compare Sample Meals

Beef steak strips stir fry with rice noodles
Butternut squash and feta cheese summer salad
Cheese
Traditional Shakshuka

Chicken Quinoa Grain Bowl
Crispy Honey Pork Stir Fry
Grass Fed Beef Burger
Tomato Soup
Compare Extras

A La Carte Menu
Gift Cards
Marketplace

A La Carte Menu
Gift Cards
Marketplace
Compare User Reviews

Submitted By Leah Ehrmann on 07/12/2018

Never a single problem with Prepko and it's certified so I know everything is really kosher. More veggie options would be nice though.

Submitted By Adam Aderman on 04/22/2018

We usually order once or twice a month. At first, it seemed a bit expensive, but according to my wife's calculations, we actually save money when we order from Prepko so I guess it's fine. To be honest, I didn't love every dish we tried so far, but I do not love everything my wife makes anyway and it definitely beats grocery shopping, so overall, 4 out of 5 stars seems fair to me.

Submitted By Linda L on 11/09/2018

I have been checking out all the top services, in the end Dinnerly is the one that surprises me most with top notch, home friendly tastes yet professional flavors. Their products, prep extras and quality are the same the other home meal companies use, top notch meats, fresh, beautiful produce and everything it takes to cook them with . No skimp there. Some of the companies were sorely lacking in flavor so you "made it your own", one of the most expensive even suggested you do so. Another popular home meal company had such little imagination the best they could do was to lemon everything to death then serve with tiresome vinegar and oil dressing for their salads. The reason I checked with so many was to find a company that was worth my grocery budget, taste, easiness to prepare, time spent prepping, then running from stove to oven to plate. Dinnerly has always had the easiest for me in every category. I love this company and plan on using it for my provider. They deserve a high rating.

Submitted By Gloria Allen on 09/19/2018

For the last 3 months we've been receiving our meal kits on time, cold, in designated delivery location, with all listed ingredients. I'm not big on cooking but have enjoyed the straight forward online recipes. The quality of the food is excellent and plentiful for two. Eating at home with Dinnerlys' reasonable cost has cut our weekly food bill. In the past we've purchased ingredients for other meals, using only a small portion, which the remainder of usually spoils or ages out. We are very happy with Dinnerlys' meal kits.

Submitted By Robyn on 09/16/2018

Having been a subscriber for two months now, I can i enjoy Dinnerly! Shipping has been on time, no damage, and no spoilage. I was missing an ingredient two weeks in a row but I had plenty from the week before (garlic cloves and ginger). Recipes are simple and delicious. A couple of recipes i was worried to try but they came out great! The subtle flavors might be missed by those used to overcooked fast food. As a decent cook, I often add a little more spice or pepper than they call for and it's good! Yes, they do not offer a Huge variety and it helps keep the cost down. I like Home Chef also but cannot justify spending twice as much to have my meal items separated by meal. Reduction of choices makes my life simpler as well

Submitted By Dawn on 08/16/2018

we've been getting Dinnerly for about 4 weeks now and we love it. We were in a dinner rut and had used Blue Apron previously but found it expensive and a little too much work for home cooking. Dinnerly is just the opposite. It's affordable and we aren't slaving away in the kitchen. The selection of meals isn't always the best but that's why it's cheaper than other ones. We'll continue using it. Never had an issue with spoiled food or missing items.
Winner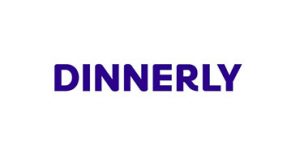 Dinnerly is the latest addition to the meal kit market, created for all those who wanted to give meal kits a try but found the usual prices to be too high. Inspired by numerous positive Dinnerly reviews, we have decided to explore the Dinnerly menu, subscriptions, and pricing and discover all the reasons for this company's fast-growing popularity.