Daily Harvest VS Jenny Craig
Choosing between Jenny Craig and Daily Harvest, you are faced with a rather difficult task. Both services have unique qualities that make them highly popular among hungry customers nationwide. However, that does not mean that the choice is impossible to make, as one of these services does have a bit more to offer. Our Jenny Craig VS Daily Harvest comparison below allows you to discover what it is that makes these two services different from each other, as well as which one constitutes a better choice.

Fully Personalized Weight Loss Solution
VS

Quick, Tasty & Convenient Superfood
Highlights

With Jenny Craig weight loss meal delivery service, you can lose up to 16 pounds in a month with the help of a dedicated personal consultant and delicious, chef-crafted diet meals.
Average Price Per Meal:

$15.00

Shipping Cost:

$29.00

Delivery Area:

50 states

Daily Harvest is an easy, just-add-liquid solution for boosting your immunity and metabolism and improving overall well-being by enjoying delicious and nutritious smoothies, meals in a bowl, and more.
Average Price Per Meal:

$7.75

Shipping Cost:

$0

Delivery Area:

48 states
Compare Features

Best For
Best for dieters who lack motivation
Menu/Meal Plans
Jenny Craig offers 2 meal programs: the 12-week trial program and the 12-month Premium program.
Recipes/Meal Options
Jenny Craig has more than 100 diet items in its offer.
Meal & Recipe Variety
Jenny Craig offers diet breakfasts, lunches, dinners, desserts, snacks, shakes, bars, soups, and veggie sides. It is suitable for omnivores and diabetics, has a limited selection of vegetarian dishes, and features few gluten-free options. It offers a vast range of low-calorie, low-fat, and low-sodium meals.
Food Quality
Although Jenny Craig does not offer precise information on ingredient sourcing, it does claim that all of its meals meet the USDA Dietary Guidelines for Americans. Plus, its meals contain less sodium and fat than most other prepackaged meals.
Nutritional Value & Portion Size
With Jenny Craig, the average daily calorie intake ranges from 1,200 to 2,300 calories, depending on current weight, level of physical activity, and weight goals. A single meal contains between 200 and 380 calories. The portions are small, but you get to eat 6 times a day. The meals are nutritionally balanced and created by accredited practicing dietitians.
Subscription Flexibility
Jenny Craig subscription can be canceled by contacting the support staff via phone, email or snail mail.
Refunds
For information on Jenny Craig's refund policy, please consult your Jenny Craig contract or get in touch with the support staff via phone or email.

Best For
Best for busy people who want to lead a healthy lifestyle
Menu/Meal Plans
Daily Harvest lets its customers choose from two options, including the Weekly Plan and the Monthly Plan. You can also order individual items at your convenience.
Recipes/Meal Options
Customers opting for Daily Harvest's Weekly plan can get 6, 9, 12 or 24 cups per week whereas those who choose the Monthly plan receive 24 cups per month. If you decide to order individual products, you can choose from around 40 items.
Meal & Recipe Variety
Daily Harvest offers organic, gluten-free, low-carb, low-fat, Paleo-friendly, keto-friendly, vegan-friendly, and vegetarian-friendly smoothies, soups, lattes, oats, chia parfaits, sundaes, and meals in a bowl. Most of the products are dairy-free and soy-free and the company is currently working on making its products certified-kosher.
Food Quality
All the products offered by Daily Harvest are natural and healthy. About 98% of the ingredients used are organic. The company also sources from farms that are on a three-year path to becoming certified organic.
Nutritional Value & Portion Size
All Daily Harvest products are rich in nutrients and well-balanced and they are generally low in calories. They usually come in around 3 oz. servings (8 fl. oz. with liquid added).
Subscription Flexibility
With Daily Harvest, you can edit, skip or cancel your order at any time. However, you must notify the company of any changes to your order by Saturday at 6 PM ET.
Refunds
If you are not satisfied with your order from Daily Harvest for any reason, you must contact the company within 7 days of the delivery date and you will either get a replacement or a partial or full credit or refund.
Compare Plans & Pricing

Jenny Craig Plans & Pricing
The trial program
Costs per month
Enrollment fee
$39
0
The Premium program
Costs per month
Enrollment fee
$19
$99

Daily Harvest Plans & Pricing
Weekly Plan
Cups per week
Price per week
Price per cup
6
$47.94
$7.99
9
$69.75
$7.75
12
$89.88
$7.49
24
$167.76
$6.99
Suitable For

Meals For Families
Meals For Kids
Meals For Seniors
Meals For One

Meals For Families
Meals For Kids
Meals For Seniors
Meals For One
Compare Meal Options

Vegetarian Meals
Vegan Meals
Paleo Meals
Keto Meals
Low-Carb Meals
Low-Fat Meals
Meals For Diabetics
Gluten-Free Meals
Organic Meals
Weight Loss Meals

Vegetarian Meals
Vegan Meals
Paleo Meals
Keto Meals
Low-Carb Meals
Low-Fat Meals
Meals For Diabetics
Gluten-Free Meals
Organic Meals
Weight Loss Meals
Compare Sample Meals

Beef Merlot
Margherita Pizza
Triple Chocolate Cheesecake
Chocolate Walnut Brownie

Acai Cherry Smoothie
Brussels Sprouts + Tahini
Ginger+Turmeric Latte
Mulberry+Dragon Fruit
Compare Extras

A La Carte Menu
Gift Cards
Marketplace

A La Carte Menu
Gift Cards
Marketplace
Compare User Reviews

Submitted By Camie on 06/19/2018

I've been a client of Jenny Craig before, however the plan has changed. The food sent on first order was not digestible. Made me very ill. When I went to cancel the 2nd shipment, despite being told that after 3 days from order, I would be charged $99, they refused to stop shipment. Spoke to constimee service and the woman Renee kept repeating her script. Don't waste that ridiculous money on this diet. They are clearly just about the profit

Submitted By Gloria Moore on 05/08/2018

This is way too expensive, the food alone costs over $700 a month! Everyone says that it works, but it really is too much for most people.

Submitted By Delisa Kissner on 04/22/2018

Submitted By Juliette Koronkiewicz on 07/13/2018

If I could give this company zero stars I would! Absolutely worst customer service on the planet. They say that they are open on the weekends but clearly show that they are closed. You can't call anyone and takes well over 24hrs to get a response by email. They don't even send an email when your next shipment is coming up just in case you want to stop the shipment.BECAUSE I AM SUPPOSED TO REMEMBER THAT ON TOP OF REAL LIFE PRIORITIES?!?!? Canceling this plan is absolute NIGHTMARE! Do yourself a favor and NEVER sign up with them. Did I mention that they are the rudest people ever?

Submitted By kw on 07/13/2018

No customer support to speak of. I sent in an email and also requested a phone call (can not call directly). No one ever got back to me. I received my first order totally defrosted . There was absolutely no dry ice left in the shipping box. I doubted the safety of the contents. Certainly was not worth risking my health. I have put a hold on my subscription as I could not find a way to straight out cancel it.

Submitted By Deepti on 07/03/2018

Terribly disappointed in their customer service! Referred a friend, but after my incident on a mission to let everyone know.

Submitted By Laura on 07/03/2018

I have been reading tons of reviews on the poor customer service people have been receiving. I have to tell you, I got my first order on Thursday and a few of the cups were defrosted. Mind you, the box got on the UPS truck around 0930 and did not make it to my house until well after five and I live in Florida! I emailed them, just to give them a "heads up" so that maybe they can add more dry ice to deliveries in Florida, where the current "feels like temp" is hovering over 100 every day. I received an email back yesterday, Monday, with an apology and an offer of another box shipped to me Thursday. I have to say that is pretty darn good customer service! The products are delicious! I got the 24 cup order and at a little over $6 a cup, totally worth it. I would have to say that 98% of the ingredients I ordered were organic and ready to go in the blender! I'm sorry, someone reviewed that the price was too too high. Buddy, you are a fool! By the time you buy the products and prep the products, I have already made my smoothie and got on with my life! Is it pricey compared to a "do it yourself" smoothie, probably. BUT, I have zero spoilage. If I cant get to the fruits or veggies today, I do not have to worry about them getting sketchy in my fridge! The only reason I have my first order a 4 star is because of the melted products. I think if just a little bit more dry ice was added, we would have been at a 5 star rating! This is one meal subscription, I will keep! Thank you Daily Harvest!
Winner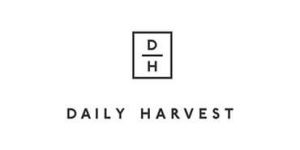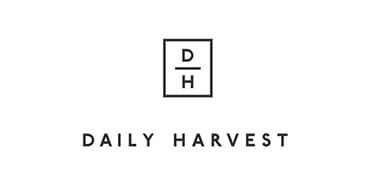 Daily Harvest is an organic meal delivery service that makes eating healthily easier and more convenient than ever. It brings you pre-portioned cups filled with flash-frozen, delicious superfood goodness, ready to eat in minutes. Read all about Daily Harvest in our detailed analysis and view the User Reviews section for more Daily Harvest reviews.