Bistro MD VS Yumble Comparison
Advertiser Disclosure
This website features affiliate links. For purchases made via these links, we earn commissions that allow us to keep producing helpful content. To find out more
click here
.
Close
If your body is craving something healthy and tasty, but there is no room for cooking in your overcrowded schedule, it is time to give meal delivery services a shot. Check out our Yumble VS Bistro MD comparison and find out which one to trust with taking care of your diet. Enjoy amazing meals, hassle-free!

Fun & Healthy Meals For Kids
VS

Meal plans for healthy weight loss
Highlights

Yumble offers organic, allergy-friendly, ready-to-eat meals for children aged 1 to 12, available within customizable, budget-friendly meal plans.
Average Price Per Meal:

$7.49

Shipping Cost:

$0

Delivery Area:

26 states

With BistroMD, you can stop stressing about your weight and start shedding pounds by enjoying ready-made diet meals designed to suit your age, gender, and personal dietary needs.
Average Price Per Meal:

$10.50

Shipping Cost:

$19.95

Delivery Area:

50 states
Compare Features

Best For
Best for busy parents looking for an easy way to feed their kids healthy, delicious foods
Menu/Meal Plans
Yumble features one menu for its patrons to choose from.
Recipes/Meal Options
Yumble has around 20 recipes on its menu.
Meal & Recipe Variety
Yumble offers organic lunches, dinners, and snacks that can double as healthy breakfasts. The meals are designed with the nutritional needs and tastes of children in mind and include omnivore, vegetarian, egg-free, gluten-free, and dairy-free meals, as well as meals free from tree nuts, peanuts, and coconuts. Most meals include an entree, grains, and vegetables and they occasionally feature a dipping sauce.
Food Quality
Yumble exclusively uses clean, natural, and organic ingredients that are farm-fresh and locally sourced. The meat is always free from antibiotics and hormones. All meals are free from preservatives and refined sugars.
Nutritional Value & Portion Size
Yumble bases serving sizes on the recommendations of the American Academy of Pediatrics and makes sure that all of its meals are nutritionally balanced and nutrient-dense in order to adequately support your child's development. If you are ordering for a child over the age of 12, you may need to increase the number of meals/portions per week.
Subscription Flexibility
With Yumble, you can make changes to your order, skip a week or pause/cancel your subscription at any time. The weekly cutoff day for editing your order is Wednesday at noon EST.
Refunds
For any information about refunds, you should contact Yumble directly.

Best For
Best for dieters seeking a personalized weight loss solution
Menu/Meal Plans
BistroMD offers separate plans for men and women. Men can opt for the Men's Program, Gluten-Free Program, Vegetarian Program, Diabetic Program or Heart-Healthy plan. Women can choose from the Women's Program, Gluten-Free Program, Vegetarian Program, Diabetic Program, Menopause Program or Heart-Healthy plan.
Recipes/Meal Options
BistroMD has 150-200 meal options on the menu at all times.
Meal & Recipe Variety
Designed by doctors and prepared by professional chefs, BistroMD meals are healthy, nutritious, and suitable for heart-healthy, gluten-free, diabetic, menopause, and vegetarian diets. The service offers a vast assortment of breakfast, lunches, dinners, and healthy snacks and you are free to customize your menu.
Food Quality
All BistroMD diet meals are certified by the USDA. They are made of natural ingredients and contain no added MSG, aspartame or trans fats. The company carefully choses its suppliers and exclusively cooperates with farmers that employ sustainable farming methods.
Nutritional Value & Portion Size
With BistroMD, your daily calorie intake is 1,100-1,400 calories. About 40-45% of calories come from lean protein, 30-35% come from complex carbohydrates, and 20-25% come from healthy fats. Thus, the dishes are scientifically-balanced, calorie-controlled, and nutrient-rich. The portions are rather large, keeping you full until your next meal.
Subscription Flexibility
With BistroMD, you can modify your subscription whenever you want. You can pause, skip or canel your order anytime as well. Bear in mind that all changes to your subscription must be made before Sunday at 12am ET for week 1 members. For all future weeks, you must make changes by Wednesday at 5pm ET the week prior to the week your delivery is due.
Refunds
If you are not satisfied with your delivery from BistroMD, you may either receive a credit or refund.
Compare Plans & Pricing

Yumble Plans & Pricing
Yumble meal prices
Meals per week
Price
Price per meal
6
$47.94
$7.99
12
$89.88
$7.49
24
$167.76
$6.99

Bistro MD Plans & Pricing
Full Program
Days per week
Price
Price per meal
7
$179.95 (first week $134.96)
$8.99
5
$149.95 (first week $112.46)
$9.99
Lunches and Dinners
Days per week
Price
Price per meal
7
$149.95 (first week $112.46)
$10.71
5
$119.95 (first week $89.96)
$11.99
Suitable For

Meals For Families
Meals For Kids
Meals For Seniors
Meals For One

Meals For Families
Meals For Kids
Meals For Seniors
Meals For One
Compare Meal Options

Vegetarian Meals
Vegan Meals
Paleo Meals
Keto Meals
Low-Carb Meals
Low-Fat Meals
Meals For Diabetics
Gluten-Free Meals
Organic Meals
Weight Loss Meals

Vegetarian Meals
Vegan Meals
Paleo Meals
Keto Meals
Low-Carb Meals
Low-Fat Meals
Meals For Diabetics
Gluten-Free Meals
Organic Meals
Weight Loss Meals
Compare Sample Meals

Cheeseburger
Chili
Grilled Chicken Strips
Tacos

Artichoke Spinach and Roasted Red Pepper Frittata
Blackened Tilapia with Red Pepper Coulis
Turkey-Breast with Cranberry-Chutney and Wild Rice Blend
Turkey Sausage and Cheese Frittata
Compare Extras

A La Carte Menu
Gift Cards
Marketplace

A La Carte Menu
Gift Cards
Marketplace
Compare Customer Reviews

Submitted By Petya on 04/27/2019

The food does not taste good. The veggies were over steamed and sour, the rice was dry and hard. I was customer for 2 weeks and have discontinued.

Submitted By Rebecca on 13/02/2019

Yumble is such a scam. My kids didn't like the foods (I don't blame them), and I canceled after two weeks. Apparently if you cancel with a reason of "picky eater", you have to also "opt out" of their "picky eater club" offer. This is not obvious and now I was just sent more gross food, and my concern about getting a refund is going unanswered. Do not recommend!

Submitted By Evelyn McConnell on 10/17/2018

Great quality, really creative and diverse, I am just a bit unhappy with the portions. My 8-year-old has a big appetite and quite often he asks for a snack soon after he finishes the meal. He always says he feels full, but I'd like it if the portions were just a bit larger, just to avoid snacking. Still, I could never get him to eat all the veggies and I'll definitely keep ordering, these guys really know what they're doing and they seem to understand my kid's taste better than I do :)

Submitted By William Clark on 09/27/2018

I'm not a good cook, my wife works long hours, and our twins are hungry every 2 hours. Yumble has really made things so much easier. The boys love the meals and they are happy they no longer have to put up with my lousy cooking, ha ha :smile: Plus, it's really cheap, I couldn't make anything nearly as delicious and healthy for that kind of money. 5 out of 5!

Submitted By Jennifer R Jordan on 07/20/2019

I think all the people that have had issues with delivery, have an issue with their FEDEX contractor. I have been receiving meals for a few months. Every week, 12 meals. (4 meals 3 people) No delivery issues. I am now searching for another prepared delivery option only because I am tired of the available options. I had hoped that they would do a complete rotation. 90% of the meals are excellent. 10% just did not suite my taste. I am sure I will order again when I tire of the next thing. My 15 year old son loves it too!

Submitted By Dave on 06/19/2019

I have been doing BistroMD for a while, 3 meals 7 days a week. The meals are restaurant quality and microwavable. Something different for every meal. The hardest part of a diet when cooking for yourself is portion control, quality, and variety. This is what I love about BistroMD. Not only is the food great, but it is trouble free. No shopping, no cooking. Just 5 minutes in the microwave. I consistently lose 3+ lbs a week, while enjoying what I eat. This is a life changer!

Submitted By Thomas Hartnett on 06/18/2019

Stay Away from Bistro MD: high cost, too many wired recipes, total lack of customer service. Total rip off. One star rating because you can't go any lower.

Submitted By Courtney on 05/10/2019

I ordered a vegetarian meal plan for my sister for a week to help her out. She doesn't like cooking, so I thought this was the best of both worlds! Wrong! The delivery was late, so when she finally received the food, they were lukewarm. Out of feeling bad for me, she tried a meal and got really sick afterwards. I got ahold of them (as did she), and they agreed to send her a replacement week. I asked if I needed to go through and choose the meals again since she was vegetarian. They said, "No, there is no need. She will be receiving the same food that she ordered last week." Wrong again. The package arrived a day late again, but thankfully they weren't in as bad shape as the first time. But 4 out of the 10 meals had seafood in them, so she wasn't able to eat them. I emailed them AGAIN asking to go through a refund process because I was fed up. They tried to send more replacement meals but I declined and asked for a refund instead. "Well you know that our vegetarian meal plan actually includes seafood, so that's what we sent her." After explaining to them that I tried to warn them that she doesn't eat meat, they finally said, "Well okay. But we can only issue a refund for those 4 meals." Whatever. I told them that it would be $36 for the four meals. They sent an email days later saying, "We have issued a refund of $30. Please wait (so and so) days until this reflects in your account." I emailed back AGAIN telling them that they did not refund me the right amount."Good Afternoon, ________.Thank you for your email. It would be my pleasure to assist you.I would be happy to check into the total amount of your refund, however, I am not able to locate an account with your name or email address.If you can please provide the full shipping name, and delivery address, so we can proceed. I look forward to your response.We wish you success along your journey towards life-transforming wellness."I sent the information they needed. That was a month ago. Do you think they actually refunded me the rest? Or even followed up with me after this? Nope. I am so over this company. They are willing to work with you if they think they will still get your business. But when they sniff out the first scent of you leaving, they put their worst representative on the phone. I'm sticking with HelloFresh from now on. I have yet to receive a bad box from them.
Winner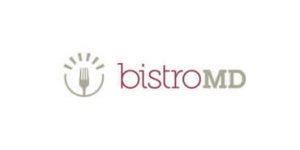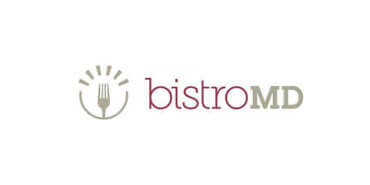 BistroMD prepares meals designed for your individual weight loss program and delivers them to your door. A team led by a board-certified medical practitioner with more than 20 years of experience creates the perfect combination of nutritionally optimized and tasty meals for your diet plan. All you have to do is finally enjoy losing weight.