Bistro MD VS Keto Fridge Comparison
Advertiser Disclosure
This website features affiliate links. For purchases made via these links, we earn commissions that allow us to keep producing helpful content. To find out more
click here
.
Close
Bring some freshness and creativity to your everyday meals by picking a great meal delivery service. Both services offer innovative and healthy meals at reasonable prices. Check out our comprehensive Keto Fridge VS Bistro MD comparison to learn more about both services and choose the best option for your family.

America's First 100% Keto Meal Delivery
VS

Meal plans for healthy weight loss
Highlights

Keto Fridge is a one-of-a-kind meal delivery service whose entire menu is ketogenic. It offers everything from ready-made keto meals and sides to keto snacks and drinks. It is single-friendly, vegetarian-friendly, and allergy-friendly, and it allows you to shop subscription-free.
Price Range:

$$

Average Price Per Meal:

$15.00

Shipping Cost:

$0

*

Delivery Area:

50 states
*
$20 shipping fee usually applies to Hawaii and Alaska orders

With BistroMD, you can stop stressing about your weight and start shedding pounds by enjoying ready-made diet meals designed to suit your age, gender, and personal dietary needs.
Price Range:

$$

Average Price Per Meal:

$10.50

Shipping Cost:

$19.95

Delivery Area:

50 states
Compare Features

Best For
Best for keto dieters
Menu/Meal Plans
Keto Fridge does not offer meal plans. Instead, it offers an a la carte menu that changes weekly.
Recipes/Meal Options
Keto Fridge's weekly menu features about 70 ketogenic food and drink items.
Meal & Recipe Variety
Keto Fridge offers ready-made keto breakfasts, lunches, dinners, pizzas, protein entrees, side dishes, sweets, savory snacks, and beverages, including cold brew coffee, teas, and juices. All items are keto (low-carb) and gluten-free. There are many dairy-free options. Pizzas, snacks, and side dishes are often suitable for vegetarians.
Food Quality
Keto Fridge uses fresh, high-quality ingredients. However, the ingredients are not organic and there is no information on whether they are sustainably sourced.
Nutritional Value & Portion Size
Keto Fridge food items do not come in large portions, but they are highly satisfying. The average calorie count per serving is 600 to 800 calories. All meals follow the rules of the ketogenic diet and contain about 75% fat, 20% protein, and 5% carbs.
Subscription Flexibility
Keto Fridge offers absolute flexibility, with no subscriptions or meal plans. You can order as frequently as you wish and pick as many items as you like, as long as their total value is not lower than $69.
Refunds
If there is something wrong with your Keto Fridge delivery, you can request a refund within 24 hours after you receive the shipment.

Best For
Best for dieters seeking a personalized weight loss solution
Menu/Meal Plans
BistroMD offers separate plans for men and women. Men can opt for the Men's Program, Gluten-Free Program, Vegetarian Program, Diabetic Program or Heart-Healthy plan. Women can choose from the Women's Program, Gluten-Free Program, Vegetarian Program, Diabetic Program, Menopause Program or Heart-Healthy plan.
Recipes/Meal Options
BistroMD has 150-200 meal options on the menu at all times.
Meal & Recipe Variety
Designed by doctors and prepared by professional chefs, BistroMD meals are healthy, nutritious, and suitable for heart-healthy, gluten-free, diabetic, menopause, and vegetarian diets. The service offers a vast assortment of breakfast, lunches, dinners, and healthy snacks and you are free to customize your menu.
Food Quality
All BistroMD diet meals are certified by the USDA. They are made of natural ingredients and contain no added MSG, aspartame or trans fats. The company carefully choses its suppliers and exclusively cooperates with farmers that employ sustainable farming methods.
Nutritional Value & Portion Size
With BistroMD, your daily calorie intake is 1,100-1,400 calories. About 40-45% of calories come from lean protein, 30-35% come from complex carbohydrates, and 20-25% come from healthy fats. Thus, the dishes are scientifically-balanced, calorie-controlled, and nutrient-rich. The portions are rather large, keeping you full until your next meal.
Subscription Flexibility
With BistroMD, you can modify your subscription whenever you want. You can pause, skip or canel your order anytime as well. Bear in mind that all changes to your subscription must be made before Sunday at 12am ET for week 1 members. For all future weeks, you must make changes by Wednesday at 5pm ET the week prior to the week your delivery is due.
Refunds
If you are not satisfied with your delivery from BistroMD, you may either receive a credit or refund.
Compare Plans & Pricing

Keto Fridge Plans & Pricing
Meals section
Lunches and dinners
$15 to $20
Pizzas
$11 to $12.50
Sides section
Protein entrées
$8 to $15
Veggie sides
$4 to $6
Snacks
Snacks and bars
$3.33 to $14

Bistro MD Plans & Pricing
Full Program
Days per week
Price
Price per meal
7
$179.95 (first week $134.96)
$8.99
5
$149.95 (first week $112.46)
$9.99
Lunches and Dinners
Days per week
Price
Price per meal
7
$149.95 (first week $112.46)
$10.71
5
$119.95 (first week $89.96)
$11.99
Suitable For

Meals For Families
Meals For Kids
Meals For Seniors
Meals For One

Meals For Families
Meals For Kids
Meals For Seniors
Meals For One
Compare Meal Options

Vegetarian Meals
Vegan Meals
Paleo Meals
Keto Meals
Low-Carb Meals
Low-Fat Meals
Meals For Diabetics
Gluten-Free Meals
Organic Meals
Weight Loss Meals

Vegetarian Meals
Vegan Meals
Paleo Meals
Keto Meals
Low-Carb Meals
Low-Fat Meals
Meals For Diabetics
Gluten-Free Meals
Organic Meals
Weight Loss Meals
Compare Sample Meals

Blueberry Muffin Keto Scone
Grilled Chicken Breast
Lemon Chive Jicama
Steak tips cauli mash

Artichoke Spinach and Roasted Red Pepper Frittata
Blackened Tilapia with Red Pepper Coulis
Turkey-Breast with Cranberry-Chutney and Wild Rice Blend
Turkey Sausage and Cheese Frittata
Compare Extras

A La Carte Menu
Gift Cards
Marketplace

A La Carte Menu
Gift Cards
Marketplace
Compare Customer Reviews

Submitted By Martin Duble on 09/19/2019

I started Keto diet about 2 months ago. After the first month I was really upset and angry becuase of lack of good tasting food that I did not want to make myself. I did not want to spend all weekend cooking. Then my wife found Keto Fridge. The food taste great with tons of flavor. Since then we order about 4 meals per week. We plate split and everything taste awesome. We have been doing it for 3 weeks now and have no plans to stop.

Submitted By Nikki P on 05/18/2019

So far I have tried the chocolate frosted donuts, chocolate chip cookie dough, chocolate chip cookies and the cheddar jalapeño bagel. The donuts have a cake-like consistency and are delicious! The cookie dough has a somewhat oily texture to it with a very definite coconut flavor, but I really enjoyed it. The cookies are heavy, like a lot of gluten free pastries typically are, but I actually enjoyed them. The bagel left me disappointed, but only because I'm not a cheese lover, nor do I like eggs. I'm not certain if the bagel contains eggs, but the texture and consistency reminded me more of a quiche, rather than a piece of bread, as the cheese was melted throughout the bagel upon heating it in the oven. So if you are a cheese and or quiche lover, you'll definitely enjoy it! I have yet to try the non-snack foods I ordered, but with the exception of the prices, I really like this service so far and plan to continue to order from them! In addition, they provide status updates on all orders shipped and everything always arrives cool and fresh.

Submitted By Lillian Wesley on 02/04/2019

KF has never failed me and I've been ordering for months now. Always fresh, always tasty, and best of all, EVERYTHING is keto! I'm not much of a cook and honestly, I would've given up on keto a long time ago if I hadn't found KF. Trust me, try it once and you'll be hooked.

Submitted By Anna Shea on 10/24/2018

I would've given it 5 stars easily if I could actually afford to order regularly. Best keto meals ever, no doubt about it, my friends all agree, but these are restaurant prices and considering that the portions aren't big, they could really be lower. I hope the folks from Keto Fridge are reading this, because it really is a shame, I'm sure more people would order if a meal didn't cost 17 bucks.

Submitted By Diane Rickard on 10/01/2019

This program is wonderful. The meals are absolutely delicious and very filling. I love the variety and the balance of calories and carbohydrates and fiber.I feel privileged to have meals that are prepared by a chef and it does not feel like a diet at all!Even when I have lost my weight, I will still want to order these meals for healthy maintenance!Highly recommend!!!!

Submitted By Roman Aleksandrenko on 09/18/2019

Food is ok. Guys beware! I ended up being charged $278 with obligation to eat 2 weeks of food I didn't like in the first place! You can't dispute this with a bank as they point you to terms and conditions (that you suppose to read when you buy food). When you make a purchase it's actually a subscription and you will be charged unless you cancel. I build apps for living and companies like BistroMD that try so hard to make a purchase decision for the customer would inevitably go away unless they shift the attitude.

Submitted By Sally Manuel on 08/12/2019

I am really pleased with the meals. I ordered to loose weight and due to lack of time to cook..as a nurse not unusual to work 60 hours a week. I would end up with fast food 7nstead i get healthy food. A great selection that i have ventured and tried things i never would of. The cost if i consider not ordering out or not running to Dunkin daily is reasonable. Im down like 3 pounds a week feel satisfied and feel better.

Submitted By Jennifer R Jordan on 07/20/2019

I think all the people that have had issues with delivery, have an issue with their FEDEX contractor. I have been receiving meals for a few months. Every week, 12 meals. (4 meals 3 people) No delivery issues. I am now searching for another prepared delivery option only because I am tired of the available options. I had hoped that they would do a complete rotation. 90% of the meals are excellent. 10% just did not suite my taste. I am sure I will order again when I tire of the next thing. My 15 year old son loves it too!
Winner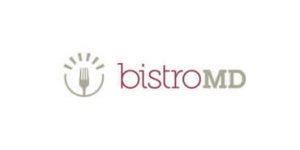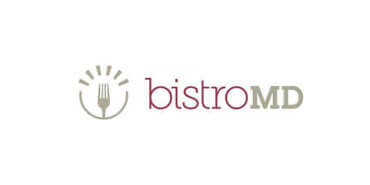 BistroMD prepares meals designed for your individual weight loss program and delivers them to your door. A team led by a board-certified medical practitioner with more than 20 years of experience creates the perfect combination of nutritionally optimized and tasty meals for your diet plan. All you have to do is finally enjoy losing weight.