Bring some freshness and creativity to your everyday meals by picking a great meal delivery service. Both services offer innovative and healthy meals at reasonable prices. Check out our comprehensive Yumble VS Beetnik Foods comparison to learn more about both services and choose the best option for your family.

Fun & Healthy Meals For Kids
VS

Organic, Tasty, And Budget-Friendly
Highlights

Yumble offers organic, allergy-friendly, ready-to-eat meals for children aged 1 to 12, available within customizable, budget-friendly meal plans.
Average Price Per Meal:

$7.49

Shipping Cost:

$0

Delivery Area:

26 states

Beetnik Foods allows you to easily make healthy food choices and enjoy organic meals, meats, and sauces available at rather affordable prices.
Average Price Per Meal:

$7.99

Shipping Cost:

$0

*

Delivery Area:

48 states
Compare Features

Best For
Best for busy parents looking for an easy way to feed their kids healthy, delicious foods
Menu/Meal Plans
Yumble features one menu for its patrons to choose from.
Recipes/Meal Options
Yumble has around 20 recipes on its menu.
Meal & Recipe Variety
Yumble offers organic lunches, dinners, and snacks that can double as healthy breakfasts. The meals are designed with the nutritional needs and tastes of children in mind and include omnivore, vegetarian, egg-free, gluten-free, and dairy-free meals, as well as meals free from tree nuts, peanuts, and coconuts. Most meals include an entree, grains, and vegetables and they occasionally feature a dipping sauce.
Food Quality
Yumble exclusively uses clean, natural, and organic ingredients that are farm-fresh and locally sourced. The meat is always free from antibiotics and hormones. All meals are free from preservatives and refined sugars.
Nutritional Value & Portion Size
Yumble bases serving sizes on the recommendations of the American Academy of Pediatrics and makes sure that all of its meals are nutritionally balanced and nutrient-dense in order to adequately support your child's development. If you are ordering for a child over the age of 12, you may need to increase the number of meals/portions per week.
Subscription Flexibility
With Yumble, you can make changes to your order, skip a week or pause/cancel your subscription at any time. The weekly cutoff day for editing your order is Wednesday at noon EST.
Refunds
For any information about refunds, you should contact Yumble directly.

Best For
Best for people who want to eat healthy, organic food without committing to a subcription plan
Menu/Meal Plans
With Beetnik Foods, you can choose from single meals, meat products, pasta sauces, value packs, and variety packs.
Recipes/Meal Options
In its offer, Beetnik Foods features 15+ single meals, 1 meat product, 2 pasta sauces, 10 meal packs with 8 meals each, and 2 variety packs, one with 11 meals and the other with 8 meals.
Meal & Recipe Variety
Beetnik Foods offers a range of meals suitable for people with different dietary needs. It offers frozen meals for people who need or want to avoid gluten, as well as for individuals on the Paleo or Whole30 diets. The company also sells various other food items, such as sauces.
Food Quality
Beetnik Foods uses only USDA organic, certified gluten-free ingredients. Most of its food is also certified Paleo and some meals are Whole30-compliant. The meal delivery service sources only humanely raised, hormone-free, and antibiotic-free chicken, as well as grass-fed beef. It freezes its food to avoid using preservatives or shelf stabilizers.
Nutritional Value & Portion Size
Beetnik Foods meals mostly come in 9 oz. to 11 oz. servings. The calorie count usually ranges from 150 to 400 calories. The meals are nutritionally balanced and rich in nutrients due to the use of high-quality, organic ingredients.
Subscription Flexibility
Beetnik Foods is not a subscription-based service.
Refunds
Beetnik Foods does not issue any refunds.
Compare Plans & Pricing

Yumble Plans & Pricing
Yumble meal prices
Meals per week
Price
Price per meal
6
$47.94
$7.99
12
$89.88
$7.49
24
$167.76
$6.99

Beetnik Foods Plans & Pricing
Beetnik Foods Pricing
Type
Price
Single Meals
$7.99
Meat Products
$9.99
Pasta Sauces
$8.99
Value Packs
$59.99
Variety Packs
$62.99 - $169.00
Suitable For

Meals For Families
Meals For Kids
Meals For Seniors
Meals For One

Meals For Families
Meals For Kids
Meals For Seniors
Meals For One
Compare Meal Options

Vegetarian Meals
Vegan Meals
Paleo Meals
Keto Meals
Low-Carb Meals
Low-Fat Meals
Meals For Diabetics
Gluten-Free Meals
Organic Meals
Weight Loss Meals

Vegetarian Meals
Vegan Meals
Paleo Meals
Keto Meals
Low-Carb Meals
Low-Fat Meals
Meals For Diabetics
Gluten-Free Meals
Organic Meals
Weight Loss Meals
Compare Sample Meals

Cheeseburger
Chili
Grilled Chicken Strips
Tacos

Bolognese
Chicken Cacciatore
Chicken Stir Fry
Chicken Meatballs
Compare Extras

A La Carte Menu
Gift Cards
Marketplace

A La Carte Menu
Gift Cards
Marketplace
Compare User Reviews

Submitted By shannon on 07/06/2018

I thought these looked like a great option to have around for quick snacks or for when our daughter (9) doesn't want to eat what I am making my husband and myself for dinner. Unfortunately, the food quality and taste were way below our expectations. The naan pizza had zero taste and the cherry tomatoes must have been frozen and thawed because they were super mushy. The chicken nuggets were soggy (heated in oven, not microwave) and mealy. You get the picture. I guess it's better than someone feeding their kids fast food, but if you're used to healthy home cooked meals, these are not for you.

Submitted By Shannon Pulfrey on 06/25/2018

My toddler will not eat their food so I have tried in vain to cancel my subscription. Their website will not let you terminate your subscription, you can only skip weeks. In order actually cancel you have to e-mail, text or call. I have e-mailed twice, called once (and no one answers the phone btw, they ask you to leave a message or email/text), and sent a text message. I have yet to receive a reply and this is within the last month. I have had to contact my bank to dispute charges. I do not want to keeping going back to their website to skip weeks. I want to cancel! So frustrating!

Submitted By John Hallman on 06/12/2018

I'm a single dad and proud and I'm sad I can't cook for my girls. Two moms at kindergarten suggested Yumble and I can't thank them enough. The girls are happy because everything is tasty and they can choose their meals like at a diner, fill out charts, and get the cards, and I'm happy that I can provide them with a decent meal. So far, it has been working really well for us

Submitted By Hazel Walker on 06/10/2018

Tried it because it offers vegetarian meals, stuck with it because my kids love the food. They say they like it because it's fun and crunchy I see that some folks are complaining about nutrition, but honestly, I don't know what the fuss is about. The meals are filled with healthy veg, just made so the kids would eat them. I for one am grateful that I don't have to cook all the time.

Submitted By sk8donna on 07/06/2018

I thought it was ME that was picky . BUT, I AGREE IT WAS THE WORST TASTING STUFF I EVER ATE. They were all brown and looked nothing like the packaging. I bought one of each and each one was worse than the next. Maybe, they were frozen and refrozen again. They were expensive and my dogs would not even touch it. And they eat anything.. Sorry Beetnik . I think you need a better Quality control person. ;-(

Submitted By Jd on 06/27/2018

I was so happy to see frozen organic ent dinners. I bought 3 different entrees. I have to say it was so bad I had to spit it out. Did Beetnick taste what they are selling? My throat was literally burned the spice it was so hot. Do not buy this product. All of the dinners include large amounts of black, bell, and RED pepper spice. Not only does it taste awful but it will turn you acidic. Bad.

Submitted By Kat on 05/28/2018

The lemon chicken w/cauliflower was one of the worst things I've ever eaten. And I'm really not a picky eater. I had to add a bunch of ingredients just so I could choke it down.

Submitted By Lori on 04/19/2018

I was so excited to find some GF frozen meals I could pop in the microwave for lunch. I bought 3 and if the others are like the Lemon Chicken with Cauliflower rice, I'm sorry I did! The actual product looks nothing like what's on the cover but I could overlook that if it tasted good. While it was cooking I reviewed the nutritional content and was pleased it wasn't loaded with carbs. Taste wise, it was awful. Tasted sour with a spicy heat tint to it. Second and third bites weren't any better and I tossed it out. I'm so disappointed.
Winner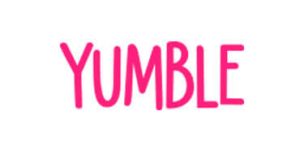 Yumble Kids is a meal delivery for children designed to make it easier to get your little ones to eat only what is perfectly good for them. You can choose from nearly 2 dozen healthy and delicious Yumble meals every week and customize your orders in accordance with your child's dietary restrictions. For more useful details, read our Yumble Kids review.