Beetnik Foods VS Mom's Meals
Advertiser Disclosure
This website features affiliate links. For purchases made via these links, we earn commissions that allow us to keep producing helpful content. To find out more
click here
.
Close
When choosing between two such amazing services like Mom's Meals and Beetnik Foods, you need to take a good look at all the little details that may make one superior to the other. The goal of this Mom's Meals VS Beetnik Foods comparison is to provide an objective assessment of the quality of both services based on the degree to which they satisfy all the major criteria for meal delivery comparison. View the scores they received on every criterion, take a look at their most prominent features side by side, and discover which one of them has done more to ensure your complete satisfaction.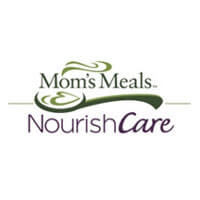 Healthy Meals For Independent Living
VS

Organic, Tasty, And Budget-Friendly
Highlights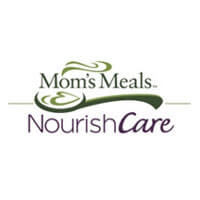 Mom's Meals delivers budget-friendly, home-style meals to the homes of people who have special dietary requirements due to illnesses or old age.
Average Price Per Meal:

$6.99

Shipping Cost:

$14.95

Delivery Area:

48 states

Beetnik Foods allows you to easily make healthy food choices and enjoy organic meals, meats, and sauces available at rather affordable prices.
Average Price Per Meal:

$6.99

Shipping Cost:

$0

*

Delivery Area:

48 states
Compare Features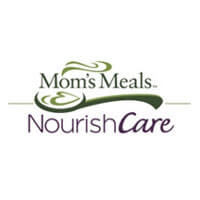 Best For
Best for seniors, individuals recovering from an illness, and persons who are managing a chronic disease
Menu/Meal Plans
Mom's Meals offers 4 programs, including LTSS/HCBS (Long Term Services and Support/Home and Community Based Services Program), Chronic Care, Post-Discharge Care, and Self Pay.
Recipes/Meal Options
Mom's Meals provides up to 60 meal choices per week, depending on the program.
Meal & Recipe Variety
Mom's Meals offers low-carb, low-fat, heart-friendly, diabetic-friendly, renal-friendly, gluten-free, vegetarian, lower-sodium, and pureed meals, as well as cancer support meals and nutritionally balanced meals for a healthy lifestyle. The service provides breakfasts, lunches, and dinners. The meals generally include classics and exotic dishes do not appear on the menu often.
Food Quality
Mom's Meals promises to use only high-quality ingredients in order to ensure that its dishes are healthy, tasty, and nutritious. Its meals are prepared in kitchens that are USDA-inspected for quality and safety and they are delivered fresh and cooled in custom-designed containers.
Nutritional Value & Portion Size
Mom's Meals offers healthy, nutritionally balanced meals and follows dietary guidelines for different health conditions, taking into account the specific dietary requirements of its customers. The portions are not large, but they are adequate .
Subscription Flexibility
With Mom's Meals, you can order meals each week or opt to have your weekly or bi-weekly deliveries auto shipped. You can change, pause or cancel your subscription at any time, but you must notify the company by 1 PM Eastern Time the Friday before the next delivery date.
Refunds
Mom's Meals does not issue refunds for any meals that have already been delivered.

Best For
Best for people who want to eat healthy, organic food without committing to a subcription plan
Menu/Meal Plans
With Beetnik Foods, you can choose from single meals, meat products, pasta sauces, value packs, and variety packs.
Recipes/Meal Options
In its offer, Beetnik Foods features 15+ single meals, 1 meat product, 2 pasta sauces, 10 meal packs with 8 meals each, and 2 variety packs, one with 11 meals and the other with 8 meals.
Meal & Recipe Variety
Beetnik Foods offers a range of meals suitable for people with different dietary needs. It offers frozen meals for people who need or want to avoid gluten, as well as for individuals on the Paleo or Whole30 diets. The company also sells various other food items, such as sauces.
Food Quality
Beetnik Foods uses only USDA organic, certified gluten-free ingredients. Most of its food is also certified Paleo and some meals are Whole30-compliant. The meal delivery service sources only humanely raised, hormone-free, and antibiotic-free chicken, as well as grass-fed beef. It freezes its food to avoid using preservatives or shelf stabilizers.
Nutritional Value & Portion Size
Beetnik Foods meals mostly come in 9 oz. to 11 oz. servings. The calorie count usually ranges from 150 to 400 calories. The meals are nutritionally balanced and rich in nutrients due to the use of high-quality, organic ingredients.
Subscription Flexibility
Beetnik Foods is not a subscription-based service.
Refunds
Beetnik Foods does not issue any refunds.
Compare Plans & Pricing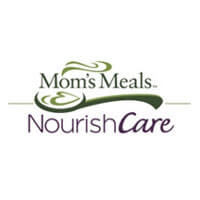 Mom's Meals Plans & Pricing
Mom's Meals Pricing
Meal
Price per meal
Individual meals
$6.99
Pureed
$7.99

Beetnik Foods Plans & Pricing
Beetnik Foods Pricing
Type
Price
Single Meals
$7.99
Meat Products
$9.99
Pasta Sauces
$8.99
Value Packs
$59.99
Variety Packs
$62.99 - $169.00
Suitable For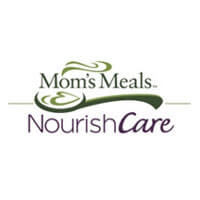 Meals For Families
Meals For Kids
Meals For Seniors
Meals For One

Meals For Families
Meals For Kids
Meals For Seniors
Meals For One
Compare Meal Options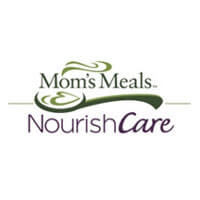 Vegetarian Meals
Vegan Meals
Paleo Meals
Keto Meals
Low-Carb Meals
Low-Fat Meals
Meals For Diabetics
Gluten-Free Meals
Organic Meals
Weight Loss Meals

Vegetarian Meals
Vegan Meals
Paleo Meals
Keto Meals
Low-Carb Meals
Low-Fat Meals
Meals For Diabetics
Gluten-Free Meals
Organic Meals
Weight Loss Meals
Compare Sample Meals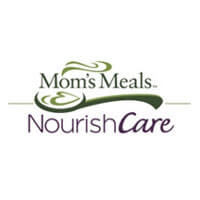 Brown Sugar Peach Oatmeal and Turkey Sausage Links
Mini Pancakes and Colby Cheese Omelet
Scrambled Eggs, Andouille Sausage and Potatoes
Vegetable Egg Scramble and Peaches with Cherries

Bolognese
Chicken Cacciatore
Chicken Stir Fry
Chicken Meatballs
Compare Extras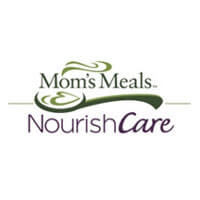 A La Carte Menu
Gift Cards
Marketplace

A La Carte Menu
Gift Cards
Marketplace
Compare User Reviews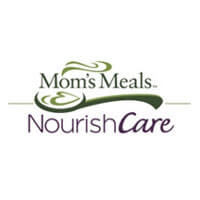 Submitted By Teri Freeman on 03/14/2019

I arranged for these meals for my parents. The meals have a great variety and are good. Yes, they are bland because they can't cater to everyone's taste and need to reduce salt. I did contact customer service and because this was the first order for my parents, it did take some time to get my answers but the woman I spoke to on the phone was very polite and helpful. Thank you, Mom's Meals!

Submitted By Just a person on 03/13/2019

The food is tiny in size and tastes like crap most of the food. If they would just cook normal food like normal people would it would be way better. Its hard to even give the food away do to others saying nope wont eat that ever. So far I have talked to lots of people and not found 1 person who likes the food. The pictures r not the way u get it. The piece of rl chicken is not what u get. For the price u pay u can order out and get tons more food and way better in taste. Its cheeper to order out and get it delivered. Plus u will eat it and have left overs. U always hear people complain how bad the food is and they r so right. If u check the state menu don't waste your time. I have done that and there all the same. So save the time and money by having good food delivered and not this so called chief food that has been made bad like u do get in first class planes. If u never had first class food u did not ever miss a thing and got better food in coach by far. Its a joke but now on the other hand if u can eat like Mikey that will eat anything. Poor kid has not taste buds but then u can eat it. But remember u will get a tiny size that is like a kids lunch-able almost. It comes close to that in size. If u don't eat much like tiny bird a day then u will loose weight or if u don't want to loose weight then u need to eat 2 or 3 of them for 1 meal. If u eat more then a normal person u will need 6 or 8 of them. Great for a diet if u want to loose weight. But if u care about the person enough then don't let them have to eat this. Save them and do them a favor. I feel for u all who get this to eat and have no choice I am right with u all.

Submitted By Teresa appleton on 09/21/2018

Love moms meals. Food is great. Im not going to be rude buy the people giving bad rude reviews need to cook their own meals . or go to a drive thru. How about try meals on wheels. You all complain and complain. Go buy food elsewhere.

Submitted By Sam on 07/10/2018

Worst customer service - they are, actually, HOSTILE, NASY, RUDE, just AWFUL. Constant problems with delivery. Meals are too sugary, not for diabetics, like me. Don't go with this company!

Submitted By Sharon G Carlson on 09/08/2018

worst frozen meal ever, organic lemon chicken with cauliflower, I know why Walmart marked it down, meal in no way resembles photograph, soupy and brown, really bad!

Submitted By Michael Davis on 08/30/2018

I'm on a gluten-free diet, so I decided to try out Beethik Foods, and my overall impression is that the meals are fine, but could be better. Definitely needs more variety.

Submitted By Sarah Jefferson on 08/18/2018

The meals are ok, but the lemon chicken...omg, that has got to be one of the absolute worst things I ever tasted.

Submitted By Peter Carson on 07/28/2018

I decided to leave this review here after seeing all the negative comments other people wrote. I do agree that the food could be better, but hey, it's not that bad. I ordered packs a couple of times when I felt too lazy to actually make my own food and wasn't disappointed. Dunno, maybe I'm just not as picky as the other reviewers.
Winner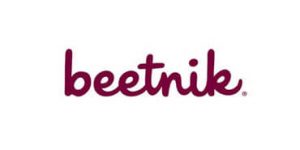 Beetnik Foods is a meal delivery service designed for people who love good food, and by good, we mean both healthy and tasty. It is certified organic, 100% gluten-free, and its selection of meals includes a variety of Paleo and Whole30-compliant dishes. Plus, you get to order as often or rarely as you please. Learn more in our Beetnik Foods review.