Beetnik Foods VS Metabolic Meals Comparison
Advertiser Disclosure
This website features affiliate links. For purchases made via these links, we earn commissions that allow us to keep producing helpful content. To find out more
click here
.
Close
When choosing between two such amazing services like Metabolic Meals and Beetnik Foods, you need to take a good look at all the little details that may make one superior to the other. The goal of this Metabolic Meals VS Beetnik Foods comparison is to provide an objective assessment of the quality of both services based on the degree to which they satisfy all the major criteria for meal delivery comparison. View the scores they received on every criterion, take a look at their most prominent features side by side, and discover which one of them has done more to ensure your complete satisfaction.

Clean Meals For Easier Weight Loss
VS

Organic, Tasty, And Budget-Friendly
Highlights

Metabolic Meals allows you to shed pounds and maintain your weight with incredible ease by enjoying its health-boosting, chef-prepared, nutritionist-designed meals made of fresh, clean, organic ingredients.
Price Range:

$

Average Price Per Meal:

$14.20

Shipping Cost:

$19.95

*

Delivery Area:

49 states
*
Shipping is free if you order 15 meals

Beetnik Foods allows you to easily make healthy food choices and enjoy organic meals, meats, and sauces available at rather affordable prices.
Price Range:

$

Average Price Per Meal:

$7.99

Shipping Cost:

$0

*

Delivery Area:

48 states
Compare Features

Best For
Best for folks who want to lose weight and improve their health at the same time
Menu/Meal Plans
With Metabolic Meals, you have 2 options at your disposal, including My Choice and Chef's Choice.
Recipes/Meal Options
Metabolic Meals provides its customers with 30 entrees to choose from each week.
Meal & Recipe Variety
Metabolic Meals offers diet breakfasts, entrées suitable for lunch and dinner, and healthy snacks and treats. All items on the menu are free from gluten, wheat, and soy. Based on your preferences, you can choose to receive meals that do not contain tree nuts, peanuts, pork, beef, chicken, turkey, shellfish, fish, eggs or dairy. The meals are best suited for carnivores and omnivores. Veggie dishes are rarely featured on the menu.
Food Quality
Metabolic Meals uses fresh, seasonal, organically grown produce and antibiotic-free, grass-fed meat. The meals are completely clean and free from artificial colors and flavors, refined sugars, soy, and gluten.
Nutritional Value & Portion Size
Metabolic Meals offers 2 portion sizes. With Fit portions, your daily calorie intake is 1,200-1,400 calories per day. With Performance portions, your daily intake is 1,800-2,100 calories. The meals are nutritionist-designed and optimally balanced.
Subscription Flexibility
To change or cancel your order from Metabolic Meals, you have to contact the company via phone by 11:00 AM CST on Wednesday.
Refunds
For information about refunds, you should contact Metabolic Meals directly.

Best For
Best for people who want to eat healthy, organic food without committing to a subcription plan
Menu/Meal Plans
Beetnik Foods does not offer meal plans. You can shop at your leisure and choose from single meals, meat products, value packs, and specials.
Recipes/Meal Options
In its offer, Beetnik Foods features about a dozen single meals, 2 meat products, 2 value packs with 8 meals each, and 3-4 specials with up to 24 meals per pack.
Meal & Recipe Variety
Beetnik Foods offers a range of meals suitable for people with different dietary needs. It offers frozen meals for people who need or want to avoid gluten, as well as for individuals on the Paleo or Whole30 diets. The company also sells meat-only items like organic meatballs.
Food Quality
Beetnik Foods uses only USDA organic, certified gluten-free ingredients. Most of its food is also certified Paleo and some meals are Whole30-compliant. The meal delivery service sources only humanely raised, hormone-free, and antibiotic-free chicken, as well as grass-fed beef. It freezes its food to avoid using preservatives or shelf stabilizers.
Nutritional Value & Portion Size
Beetnik Foods meals mostly come in 10-ounce, 11-ounce, and 11.5-ounce servings. The calorie count usually ranges from 90 to 330 calories. The meals are nutritionally balanced and rich in nutrients due to the use of high-quality, organic ingredients.
Subscription Flexibility
Beetnik Foods is not a subscription-based service.
Refunds
Beetnik Foods does not issue any refunds.
Compare Plans & Pricing

Metabolic Meals Plans & Pricing
Chef's Choice
Meals per day
Days per week
Price per week
Price per meal
2
3
$90.95
$15.16
2
5
$163.95
$16.39
2
7
$212.95
$15.21
3
3
$125.95
$13.99
3
5
$198.91
$13.26
3
7
$242.95
$11.57

Beetnik Foods Plans & Pricing
Beetnik Foods Pricing
Type
Price
Single Meals
$7.99
Meat Products
$9.99
Closeout Sale Items
$6.99
Value Packs
$62.99
Specials
$59.99 - $169.00
Suitable For

Meals For Families
Meals For Kids
Meals For Seniors
Meals For One

Meals For Families
Meals For Kids
Meals For Seniors
Meals For One
Compare Meal Options

Vegetarian Meals
Vegan Meals
Paleo Meals
Keto Meals
Low-Carb Meals
Low-Fat Meals
Meals For Diabetics
Gluten-Free Meals
Organic Meals
Weight Loss Meals

Vegetarian Meals
Vegan Meals
Paleo Meals
Keto Meals
Low-Carb Meals
Low-Fat Meals
Meals For Diabetics
Gluten-Free Meals
Organic Meals
Weight Loss Meals
Compare Sample Meals

Filipino Adobo Beef & Vegetable Stir fry
King Ranch Chicken With Buffalo Cauliflower
Turkey Cutlet with Lemon Caper Sauce
Wild Caught Shrimp & Aged White Cheddar Corn Grits

Bolognese
Chicken Cacciatore
Chicken Stir Fry
Chicken Meatballs
Compare Extras

A La Carte Menu
Gift Cards
Marketplace

A La Carte Menu
Gift Cards
Marketplace
Compare Customer Reviews

Submitted By dan rado on 09/16/2019

Never tried a meal plan service before so i thought id give this a shot.They deceive you so please be AWARE.I ordered my first delivery and not only did it take a week to deliver, the food was very small portioned. Once I received my meals, I was emailed by the VP of the company asking that I submit my food choices for the following week otherwise i would not be charged nor sent meals. I was still debating whether I wanted to move forward with this, so I opted to not submit another order. The following week, I was CHARGED and shipped another order for week #3 (week 2 was auto skipped). Basically put, they only have 2 options for you to choose from (meal plan options) and once you place an order, you have NO WAY of cancelling the account from the website so that you dont get charged. They send you an email to make it seem like they wont charge you again unless you choose to order again but then they wait the following week to see if you call in to cancel and then not only do they place the order AUTOMATICALLY without informing you, they ship it asap so that you dont have the opportunity to cancel.Terrible experience. Already called in and told them to cancel my account and send me an email verification that this has been done. Total waste of money here.

Submitted By Valerie K on 09/16/2018

Posting a review because I appreciated the reviews on this site prior to purchasing. We've been using Metabolic Meals for about 6 weeks for lunches and dinners. We started with the service while our kitchen was being remodeled, but we're sticking with it even though the project is done now. When the packages first started coming I thought the portion sizes were small, especially for the price, but in the few cases when I've transferred the food to our dishes I realized that there's more food there than it seems in the provided container. Also, we've lost weight while using this service which is an added bonus. The variety each week and from week to week is nice, and I can't tell you how great it is to have all GF options. Also, the taste of the food on the whole is very good. Every week we find at least a dish or two that we think is amazing, most are good, and usually there's one or none that we don't like at all. It's also great that my husband and I can make separate selections because we have different tastes. On the whole, I'd recommend giving Metabolic Meals a shot if it fits your budget.

Submitted By Maria M on 04/07/2018

I give My Metabolic Meals an A+++. I am very fussy about my food so I needed a meal delivery service that provided outstanding food with REAL ingredients. I used to think that the only way I could get top quality meals was if I made them myself, but with my work schedule it became too demanding to cook every day. Then I found My Metabolic Meals and they saved the day. The menu choices are mouthwatering and easy to select, the deliveries are always on time, and my food is ready in minutes – and delicious! And an added bonus is I am managing my weight with satisfying meals! Thank you for making my life easier. Maria from Tucson, Arizona

Submitted By Rick Casta on 03/22/2018

My experience in the past few months has been great. Meals are really good, lots of options. Package always arrive cold and intact, and on time. Highly recommend!

Submitted By Bonnie

worst frozen organic meal I've ever had. The two little, teeny, tiny pieces of beef in this dinner and guess what, one was entirely a hunk of fat. God awful, do not purchase.

Submitted By Sharon G Carlson on 09/08/2018

worst frozen meal ever, organic lemon chicken with cauliflower, I know why Walmart marked it down, meal in no way resembles photograph, soupy and brown, really bad!

Submitted By Michael Davis on 08/30/2018

I'm on a gluten-free diet, so I decided to try out Beethik Foods, and my overall impression is that the meals are fine, but could be better. Definitely needs more variety.

Submitted By Sarah Jefferson on 08/18/2018

The meals are ok, but the lemon chicken...omg, that has got to be one of the absolute worst things I ever tasted.
Winner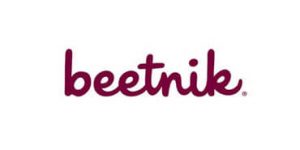 Beetnik Foods is a meal delivery service designed for people who love good food, and by good, we mean both healthy and tasty. It is certified organic, 100% gluten-free, and its selection of meals includes a variety of Paleo and Whole30-compliant dishes. Plus, you get to order as often or rarely as you please. Learn more in our Beetnik Foods review.