Beetnik Foods VS Little Spoon
Little Spoon and Beetnik Foods are designed to take the stress out of meal planning and this Little Spoon VS Beetnik Foods comparison is designed to make it much easier to choose between them. Get a comprehensive overview of these companies' crucial features and scroll down to discover the definite winner of the comparison.

Fresh, Healthy, Organic Baby Food
VS

Organic, Tasty, And Budget-Friendly
Highlights

Little Spoon provides fresh, organic baby blends designed by experts on feeding toddlers and children, suitable for babies aged 4 months and older, and available within flexible and affordable meal plans.
Average Price Per Meal:

$4.46

Shipping Cost:

$0

Delivery Area:

48 states

Beetnik Foods allows you to easily make healthy food choices and enjoy organic meals, meats, and sauces available at rather affordable prices.
Average Price Per Meal:

$7.99

Shipping Cost:

$0

*

Delivery Area:

48 states
Compare Features

Best For
Best for moms and dads who wish to support their children's development with optimized nutrition
Menu/Meal Plans
Little Spoon is not a traditional meal delivery service, so it doesn't feature a menu.
Recipes/Meal Options
Little Spoon offers its patrons 26 baby blends to choose from.
Meal & Recipe Variety
The Little Spoon menu includes baby blends recommended for use from 4, 6, 8 and 12 months of age. The blends mostly focus on organic produce and healthy herbs and grains. The menu includes vegan-friendly, vegetarian-friendly, gluten-free, dairy-free, low-sugar, and low-fat blends.
Food Quality
Little Spoon baby blends are made fresh and kept fresh with the use of cold pressure (HPP). They exclusively contain natural, non-GMO foods and they are USDA-certified organic by CCOF. The blends are free from preservatives, additives, and artificial substances of any kind.
Nutritional Value & Portion Size
All Little Spoon baby blends are designed in consultation with a professor of pediatrics, a pediatrician, and a registered dietitian and certified dietitian nutritionist, ensuring optimal nutritional value and portion size.
Subscription Flexibility
With Little Spoon, you can change, pause or cancel your subscription plan at any time. The deadline for changing your order is 3pm EST the Saturday before your next delivery.
Refunds
Little Spoon doesn't offer refunds.

Best For
Best for people who want to eat healthy, organic food without committing to a subcription plan
Menu/Meal Plans
With Beetnik Foods, you can choose from single meals, meat products, pasta sauces, value packs, and variety packs.
Recipes/Meal Options
In its offer, Beetnik Foods features 15+ single meals, 1 meat product, 2 pasta sauces, 10 meal packs with 8 meals each, and 2 variety packs, one with 11 meals and the other with 8 meals.
Meal & Recipe Variety
Beetnik Foods offers a range of meals suitable for people with different dietary needs. It offers frozen meals for people who need or want to avoid gluten, as well as for individuals on the Paleo or Whole30 diets. The company also sells various other food items, such as sauces.
Food Quality
Beetnik Foods uses only USDA organic, certified gluten-free ingredients. Most of its food is also certified Paleo and some meals are Whole30-compliant. The meal delivery service sources only humanely raised, hormone-free, and antibiotic-free chicken, as well as grass-fed beef. It freezes its food to avoid using preservatives or shelf stabilizers.
Nutritional Value & Portion Size
Beetnik Foods meals mostly come in 9 oz. to 11 oz. servings. The calorie count usually ranges from 150 to 400 calories. The meals are nutritionally balanced and rich in nutrients due to the use of high-quality, organic ingredients.
Subscription Flexibility
Beetnik Foods is not a subscription-based service.
Refunds
Beetnik Foods does not issue any refunds.
Compare Plans & Pricing

Little Spoon Plans & Pricing
Blends
Blends per day
Weekly price
Price per blend
1
$19.50
$2.78
2
$34.50
$2.46
3
$44.50
$2.11

Beetnik Foods Plans & Pricing
Beetnik Foods Pricing
Type
Price
Single Meals
$7.99
Meat Products
$9.99
Pasta Sauces
$8.99
Value Packs
$59.99
Variety Packs
$62.99 - $169.00
Suitable For

Meals For Families
Meals For Kids
Meals For Seniors
Meals For One

Meals For Families
Meals For Kids
Meals For Seniors
Meals For One
Compare Meal Options

Vegetarian Meals
Vegan Meals
Paleo Meals
Keto Meals
Low-Carb Meals
Low-Fat Meals
Meals For Diabetics
Gluten-Free Meals
Organic Meals
Weight Loss Meals

Vegetarian Meals
Vegan Meals
Paleo Meals
Keto Meals
Low-Carb Meals
Low-Fat Meals
Meals For Diabetics
Gluten-Free Meals
Organic Meals
Weight Loss Meals
Compare Sample Meals

Beet Tahini Chickpea-Apple Brown Rice Cardamom
Pea Apple White Bean Butternut Squash Sage Millet Ground Chia
Pea Carrot Apple Dill Coconut Oil
Red Lentil Chickpea Apple Curry Coconut Milk

Bolognese
Chicken Cacciatore
Chicken Stir Fry
Chicken Meatballs
Compare Extras

A La Carte Menu
Gift Cards
Marketplace

A La Carte Menu
Gift Cards
Marketplace
Compare User Reviews

Submitted By Ashley Clark on 09/07/2018

My babe is loving her Little Spoon blends and I love that she is trying all sorts of new ingredients each week!

Submitted By Betty Turner on 09/04/2018

My kid likes to eat little spoon blends, but I wish there were more flavors to choose from. I want more variety in my baby's diet, so I really hope they'll add new flavors soon. Everything else about the service is like advertised and the customer support people are nice as well.

Submitted By Anne Marlow on 08/24/2018

I've been using Little Spoon for a couple of months now, and I love what they are doing. As a mom who has to work and take care of her baby, they are a true godsend for me. My baby of seven months likes all the blends we tried and I'm just happy knowing that I get to feed my kid good food. I wish they were a bit cheaper, though.

Submitted By Coach on 07/24/2018

Worst company and worst customer service stay away!!!! Order came hot, ice was all melted, food was bad. Owner refused to give a refund of original payment by credit card; would only give a credit on account. Wrote back with a snarky comment. Go to Once a upon a Farm- their food is great, they have great customer service and are kind and care about there customers. The owner of Little Spoon needs to check her attitude and go find another job. So rude. Your selling baby food lady, care about your customers!! She's just in it for the money!! So sad. Run far, far away.!!!

Submitted By Sharon G Carlson on 09/08/2018

worst frozen meal ever, organic lemon chicken with cauliflower, I know why Walmart marked it down, meal in no way resembles photograph, soupy and brown, really bad!

Submitted By Michael Davis on 08/30/2018

I'm on a gluten-free diet, so I decided to try out Beethik Foods, and my overall impression is that the meals are fine, but could be better. Definitely needs more variety.

Submitted By Sarah Jefferson on 08/18/2018

The meals are ok, but the lemon chicken...omg, that has got to be one of the absolute worst things I ever tasted.

Submitted By Peter Carson on 07/28/2018

I decided to leave this review here after seeing all the negative comments other people wrote. I do agree that the food could be better, but hey, it's not that bad. I ordered packs a couple of times when I felt too lazy to actually make my own food and wasn't disappointed. Dunno, maybe I'm just not as picky as the other reviewers.
Winner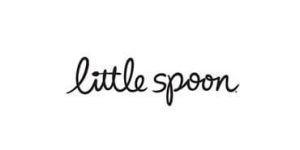 Little Spoon is a meal delivery service for babies that provides fresh, organic baby blends and creates its products in cooperation with experts on feeding babies and toddlers. In this review, we cover everything from the quality and variety of the blends to Little Spoon cost. Learn what others have to say in user-written Little Spoon baby food reviews.