Beetnik Foods VS Keto Fridge Comparison
Advertiser Disclosure
This website features affiliate links. For purchases made via these links, we earn commissions that allow us to keep producing helpful content. To find out more
click here
.
Close
We have had the pleasure to taste the amazing meals offered by both Keto Fridge and Beetnik Foods and we completely understand if you are having a hard time deciding between the two. In this Keto Fridge VS Beetnik Foods comparison, we highlight all the strong and weak points of these two popular services in order to help you find out which one better suits your individual needs and which one is objectively superior to the other.

America's First 100% Keto Meal Delivery
VS

Organic, Tasty, And Budget-Friendly
Highlights

Keto Fridge is a one-of-a-kind meal delivery service whose entire menu is ketogenic. It offers everything from ready-made keto meals and sides to keto snacks and drinks. It is single-friendly, vegetarian-friendly, and allergy-friendly, and it allows you to shop subscription-free.
Price Range:

$$

Average Price Per Meal:

$15.00

Shipping Cost:

$0

*

Delivery Area:

50 states
*
$20 shipping fee usually applies to Hawaii and Alaska orders

Beetnik Foods allows you to easily make healthy food choices and enjoy organic meals, meats, and sauces available at rather affordable prices.
Price Range:

$

Average Price Per Meal:

$7.99

Shipping Cost:

$0

*

Delivery Area:

48 states
Compare Features

Best For
Best for keto dieters
Menu/Meal Plans
Keto Fridge does not offer meal plans. Instead, it offers an a la carte menu that changes weekly.
Recipes/Meal Options
Keto Fridge's weekly menu features about 70 ketogenic food and drink items.
Meal & Recipe Variety
Keto Fridge offers ready-made keto breakfasts, lunches, dinners, pizzas, protein entrees, side dishes, sweets, savory snacks, and beverages, including cold brew coffee, teas, and juices. All items are keto (low-carb) and gluten-free. There are many dairy-free options. Pizzas, snacks, and side dishes are often suitable for vegetarians.
Food Quality
Keto Fridge uses fresh, high-quality ingredients. However, the ingredients are not organic and there is no information on whether they are sustainably sourced.
Nutritional Value & Portion Size
Keto Fridge food items do not come in large portions, but they are highly satisfying. The average calorie count per serving is 600 to 800 calories. All meals follow the rules of the ketogenic diet and contain about 75% fat, 20% protein, and 5% carbs.
Subscription Flexibility
Keto Fridge offers absolute flexibility, with no subscriptions or meal plans. You can order as frequently as you wish and pick as many items as you like, as long as their total value is not lower than $69.
Refunds
If there is something wrong with your Keto Fridge delivery, you can request a refund within 24 hours after you receive the shipment.

Best For
Best for people who want to eat healthy, organic food without committing to a subcription plan
Menu/Meal Plans
Beetnik Foods does not offer meal plans. You can shop at your leisure and choose from single meals, meat products, value packs, and specials.
Recipes/Meal Options
In its offer, Beetnik Foods features about a dozen single meals, 2 meat products, 2 value packs with 8 meals each, and 3-4 specials with up to 24 meals per pack.
Meal & Recipe Variety
Beetnik Foods offers a range of meals suitable for people with different dietary needs. It offers frozen meals for people who need or want to avoid gluten, as well as for individuals on the Paleo or Whole30 diets. The company also sells meat-only items like organic meatballs.
Food Quality
Beetnik Foods uses only USDA organic, certified gluten-free ingredients. Most of its food is also certified Paleo and some meals are Whole30-compliant. The meal delivery service sources only humanely raised, hormone-free, and antibiotic-free chicken, as well as grass-fed beef. It freezes its food to avoid using preservatives or shelf stabilizers.
Nutritional Value & Portion Size
Beetnik Foods meals mostly come in 10-ounce, 11-ounce, and 11.5-ounce servings. The calorie count usually ranges from 90 to 330 calories. The meals are nutritionally balanced and rich in nutrients due to the use of high-quality, organic ingredients.
Subscription Flexibility
Beetnik Foods is not a subscription-based service.
Refunds
Beetnik Foods does not issue any refunds.
Compare Plans & Pricing

Keto Fridge Plans & Pricing
Meals section
Lunches and dinners
$15 to $20
Pizzas
$11 to $12.50
Sides section
Protein entrées
$8 to $15
Veggie sides
$4 to $6
Snacks
Snacks and bars
$3.33 to $14

Beetnik Foods Plans & Pricing
Beetnik Foods Pricing
Type
Price
Single Meals
$7.99
Meat Products
$9.99
Closeout Sale Items
$6.99
Value Packs
$62.99
Specials
$59.99 - $169.00
Suitable For

Meals For Families
Meals For Kids
Meals For Seniors
Meals For One

Meals For Families
Meals For Kids
Meals For Seniors
Meals For One
Compare Meal Options

Vegetarian Meals
Vegan Meals
Paleo Meals
Keto Meals
Low-Carb Meals
Low-Fat Meals
Meals For Diabetics
Gluten-Free Meals
Organic Meals
Weight Loss Meals

Vegetarian Meals
Vegan Meals
Paleo Meals
Keto Meals
Low-Carb Meals
Low-Fat Meals
Meals For Diabetics
Gluten-Free Meals
Organic Meals
Weight Loss Meals
Compare Sample Meals

Blueberry Muffin Keto Scone
Grilled Chicken Breast
Lemon Chive Jicama
Steak tips cauli mash

Bolognese
Chicken Cacciatore
Chicken Stir Fry
Chicken Meatballs
Compare Extras

A La Carte Menu
Gift Cards
Marketplace

A La Carte Menu
Gift Cards
Marketplace
Compare Customer Reviews

Submitted By Martin Duble on 09/19/2019

I started Keto diet about 2 months ago. After the first month I was really upset and angry becuase of lack of good tasting food that I did not want to make myself. I did not want to spend all weekend cooking. Then my wife found Keto Fridge. The food taste great with tons of flavor. Since then we order about 4 meals per week. We plate split and everything taste awesome. We have been doing it for 3 weeks now and have no plans to stop.

Submitted By Nikki P on 05/18/2019

So far I have tried the chocolate frosted donuts, chocolate chip cookie dough, chocolate chip cookies and the cheddar jalapeño bagel. The donuts have a cake-like consistency and are delicious! The cookie dough has a somewhat oily texture to it with a very definite coconut flavor, but I really enjoyed it. The cookies are heavy, like a lot of gluten free pastries typically are, but I actually enjoyed them. The bagel left me disappointed, but only because I'm not a cheese lover, nor do I like eggs. I'm not certain if the bagel contains eggs, but the texture and consistency reminded me more of a quiche, rather than a piece of bread, as the cheese was melted throughout the bagel upon heating it in the oven. So if you are a cheese and or quiche lover, you'll definitely enjoy it! I have yet to try the non-snack foods I ordered, but with the exception of the prices, I really like this service so far and plan to continue to order from them! In addition, they provide status updates on all orders shipped and everything always arrives cool and fresh.

Submitted By Lillian Wesley on 02/04/2019

KF has never failed me and I've been ordering for months now. Always fresh, always tasty, and best of all, EVERYTHING is keto! I'm not much of a cook and honestly, I would've given up on keto a long time ago if I hadn't found KF. Trust me, try it once and you'll be hooked.

Submitted By Anna Shea on 10/24/2018

I would've given it 5 stars easily if I could actually afford to order regularly. Best keto meals ever, no doubt about it, my friends all agree, but these are restaurant prices and considering that the portions aren't big, they could really be lower. I hope the folks from Keto Fridge are reading this, because it really is a shame, I'm sure more people would order if a meal didn't cost 17 bucks.

Submitted By Bonnie

worst frozen organic meal I've ever had. The two little, teeny, tiny pieces of beef in this dinner and guess what, one was entirely a hunk of fat. God awful, do not purchase.

Submitted By Sharon G Carlson on 09/08/2018

worst frozen meal ever, organic lemon chicken with cauliflower, I know why Walmart marked it down, meal in no way resembles photograph, soupy and brown, really bad!

Submitted By Michael Davis on 08/30/2018

I'm on a gluten-free diet, so I decided to try out Beethik Foods, and my overall impression is that the meals are fine, but could be better. Definitely needs more variety.

Submitted By Sarah Jefferson on 08/18/2018

The meals are ok, but the lemon chicken...omg, that has got to be one of the absolute worst things I ever tasted.
Winner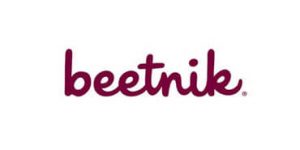 Beetnik Foods is a meal delivery service designed for people who love good food, and by good, we mean both healthy and tasty. It is certified organic, 100% gluten-free, and its selection of meals includes a variety of Paleo and Whole30-compliant dishes. Plus, you get to order as often or rarely as you please. Learn more in our Beetnik Foods review.