Beetnik Foods VS FreshDirect
If you'd like to start eating healthier but don't have time to cook, meal delivery services may be the perfect solution to your problem! Check out or objective Beetnik Foods VS FreshDirect comparison to get a better idea of what these two services offer and determine which one is the right choice for you and your family.

Organic, Tasty, And Budget-Friendly
VS

More Options Than You Ever Imagined
Highlights

Beetnik Foods allows you to easily make healthy food choices and enjoy organic meals, meats, and sauces available at rather affordable prices.
Average Price Per Meal:

$7.99

Shipping Cost:

$0

*

Delivery Area:

48 states

FreshDirect is a huge marketplace filled with fresh food items, ranging from meals and meal kits to groceries, baked goods, and treats of all sorts, all natural and reasonably priced.
Average Price Per Meal:

$20.00

Shipping Cost:

$6.99

Delivery Area:

6 states
Compare Features

Best For
Best for people who want to eat healthy, organic food without committing to a subcription plan
Menu/Meal Plans
With Beetnik Foods, you can choose from single meals, meat products, pasta sauces, value packs, and variety packs.
Recipes/Meal Options
In its offer, Beetnik Foods features 15+ single meals, 1 meat product, 2 pasta sauces, 10 meal packs with 8 meals each, and 2 variety packs, one with 11 meals and the other with 8 meals.
Meal & Recipe Variety
Beetnik Foods offers a range of meals suitable for people with different dietary needs. It offers frozen meals for people who need or want to avoid gluten, as well as for individuals on the Paleo or Whole30 diets. The company also sells various other food items, such as sauces.
Food Quality
Beetnik Foods uses only USDA organic, certified gluten-free ingredients. Most of its food is also certified Paleo and some meals are Whole30-compliant. The meal delivery service sources only humanely raised, hormone-free, and antibiotic-free chicken, as well as grass-fed beef. It freezes its food to avoid using preservatives or shelf stabilizers.
Nutritional Value & Portion Size
Beetnik Foods meals mostly come in 9 oz. to 11 oz. servings. The calorie count usually ranges from 150 to 400 calories. The meals are nutritionally balanced and rich in nutrients due to the use of high-quality, organic ingredients.
Subscription Flexibility
Beetnik Foods is not a subscription-based service.
Refunds
Beetnik Foods does not issue any refunds.

Best For
Best for individuals looking for a one-stop shop for all their dietary needs
Menu/Meal Plans
Fresh Direct provides its customers with several ordering options, including meal kits, ready-made meals, and various food items.
Recipes/Meal Options
With Fresh Direct, you have thousands of food items, hundreds of dishes, and around 40 meal kits at your disposal.
Meal & Recipe Variety
FreshDirect offers omnivore, vegetarian, vegan, organic, low-calorie low-carb, low-fat, and gluten-free meals and meal kits. Its ready-made dishes include breakfasts, entrées, sides, appetizers, and soups, as well as a variety of sauces, marinades, salsas, dips, salads, pizzas, sandwiches, wraps, marinated meats, kabobs, and even sushi. You can also purchase groceries, pastry, and beverages.
Food Quality
Although FreshDirect offers a vast variety of different products, what they all have in common is that they are fresh and generally made of high-quality, natural, and organic ingredients.
Nutritional Value & Portion Size
As FreshDirect offers over 3,000 food items and hundreds of meals, nutritional value and portion size vary significantly. However, since the company uses natural and organic ingredients, the products are generally healthy and rich in nutrients.
Subscription Flexibility
If you wish to modify or cancel your order with FreshDirect, you can do it at any time, but you must notify the company before the cutoff date, which depends on your location.
Refunds
If you are not happy with your order from FreshDirect, contact the company straight away and you will either get a replacement or refund.
Suitable For

Meals For Families
Meals For Kids
Meals For Seniors
Meals For One

Meals For Families
Meals For Kids
Meals For Seniors
Meals For One
Compare Meal Options

Vegetarian Meals
Vegan Meals
Paleo Meals
Keto Meals
Low-Carb Meals
Low-Fat Meals
Meals For Diabetics
Gluten-Free Meals
Organic Meals
Weight Loss Meals

Vegetarian Meals
Vegan Meals
Paleo Meals
Keto Meals
Low-Carb Meals
Low-Fat Meals
Meals For Diabetics
Gluten-Free Meals
Organic Meals
Weight Loss Meals
Compare Sample Meals

Bolognese
Chicken Cacciatore
Chicken Stir Fry
Chicken Meatballs

Dinosaur Bar B Que Pulled Pork
Frozen Crispy Chicken Fingers
Oregano Lime Chicken
Three Cheese Lasagna
Compare Extras

A La Carte Menu
Gift Cards
Marketplace

A La Carte Menu
Gift Cards
Marketplace
Compare User Reviews

Submitted By sk8donna on 07/06/2018

I thought it was ME that was picky . BUT, I AGREE IT WAS THE WORST TASTING STUFF I EVER ATE. They were all brown and looked nothing like the packaging. I bought one of each and each one was worse than the next. Maybe, they were frozen and refrozen again. They were expensive and my dogs would not even touch it. And they eat anything.. Sorry Beetnik . I think you need a better Quality control person. ;-(

Submitted By Jd on 06/27/2018

I was so happy to see frozen organic ent dinners. I bought 3 different entrees. I have to say it was so bad I had to spit it out. Did Beetnick taste what they are selling? My throat was literally burned the spice it was so hot. Do not buy this product. All of the dinners include large amounts of black, bell, and RED pepper spice. Not only does it taste awful but it will turn you acidic. Bad.

Submitted By Kat on 05/28/2018

The lemon chicken w/cauliflower was one of the worst things I've ever eaten. And I'm really not a picky eater. I had to add a bunch of ingredients just so I could choke it down.

Submitted By Lori on 04/19/2018

I was so excited to find some GF frozen meals I could pop in the microwave for lunch. I bought 3 and if the others are like the Lemon Chicken with Cauliflower rice, I'm sorry I did! The actual product looks nothing like what's on the cover but I could overlook that if it tasted good. While it was cooking I reviewed the nutritional content and was pleased it wasn't loaded with carbs. Taste wise, it was awful. Tasted sour with a spicy heat tint to it. Second and third bites weren't any better and I tossed it out. I'm so disappointed.

Submitted By Henry Giles on 07/22/2017

I'm a lazy guy, so this kind of store is exactly what I need. Groceries – they've got 'em, meals – so many options, beer – hell yeah.

Submitted By Laura Forbes on 05/05/2017

Sure, it's convenient, but it's not as good as it's hyped up to be.

Submitted By Hannah Rogers 3.5 on 03/14/2017

The food's awesome, but it's too pricy if you ask me.
Winner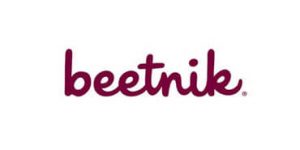 Beetnik Foods is a meal delivery service designed for people who love good food, and by good, we mean both healthy and tasty. It is certified organic, 100% gluten-free, and its selection of meals includes a variety of Paleo and Whole30-compliant dishes. Plus, you get to order as often or rarely as you please. Learn more in our Beetnik Foods review.