Beetnik Foods VS Atkins Meal Delivery
Advertiser Disclosure
This website features affiliate links. For purchases made via these links, we earn commissions that allow us to keep producing helpful content. To find out more
click here
.
Close
Choosing between Atkins Meal Delivery and Beetnik Foods, you are faced with a rather difficult task. Both services have unique qualities that make them highly popular among hungry customers nationwide. However, that does not mean that the choice is impossible to make, as one of these services does have a bit more to offer. Our Atkins Meal Delivery VS Beetnik Foods comparison below allows you to discover what it is that makes these two services different from each other, as well as which one constitutes a better choice.

The Leading Low-Carb Diet Program
VS

Organic, Tasty, And Budget-Friendly
Highlights

Atkins Meal Delivery is a weight loss meal delivery service that provides budget-friendly low-carb meals, shakes, bars, and treats, along with free meal plans, grocery lists, and other useful weight loss tools and resources.
Average Price Per Meal:

$6.89

Shipping Cost:

$6.95

*

Delivery Area:

50 states
*
all orders over $99 come with free standard shipping

Beetnik Foods allows you to easily make healthy food choices and enjoy organic meals, meats, and sauces available at rather affordable prices.
Average Price Per Meal:

$6.89

Shipping Cost:

$0

*

Delivery Area:

48 states
Compare Features

Best For
Best for dieters who want to cut down on carbs
Menu/Meal Plans
Atkins Meal Delivery does not offer standard meal plans.
Recipes/Meal Options
Atkins Meal Delivery has over 80 items on offer. New items are added sporadically.
Meal & Recipe Variety
Atkins products include frozen breakfasts, lunches, dinners, and pizzas, as well as meal bars, snack bars, harvest trail bars, shakes, and treats. The products are suitable for omnivores, vegetarians, vegans, pre-diabetics, and diabetics. There are some allergen-free items on offer, like gluten-free meals, shakes, and snacks, but they are not too numerous. Unfortunately, items suitable for special diets are not clearly labeled.
Food Quality
Atkins Meal Delivery does not use the highest-quality ingredients, like organic veg or 100% grass-fed meat. However, it does not use too many artificial substances either and it provides medium-quality food products that taste good and do not cost too much.
Nutritional Value & Portion Size
If you are on the Atkins diet and enjoy Atkins products, you get to consume 1,500 to 1,800 calories per day if you are a lady or 1,800 to 2,200 calories per day if you are a gentleman. These amounts are in line with the USDA recommendations for healthy eating. Atkins products do not come in large portions, but the program encourages you to eat frequently. All the products have limited carb content and they are rich in healthy fats.
Subscription Flexibility
Atkins Meal Delivery allows you to shop at its store as often as you want, with zero obligations or limitations. You can choose to subscribe in order to make use of the discount that comes with a subscription, but you can introduce modifications or cancel anytime, for whatever reason.
Refunds
Atkins Meal Delivery offers a 100% satisfaction guarantee. If there is something wrong with your shipment, return the faulty items immediately and a credit for the price of the items as well as all applicable taxes will be applied to your credit card. Shipping costs are non-refundable.

Best For
Best for people who want to eat healthy, organic food without committing to a subcription plan
Menu/Meal Plans
With Beetnik Foods, you can choose from single meals, meat products, pasta sauces, value packs, and variety packs.
Recipes/Meal Options
In its offer, Beetnik Foods features 15+ single meals, 1 meat product, 2 pasta sauces, 10 meal packs with 8 meals each, and 2 variety packs, one with 11 meals and the other with 8 meals.
Meal & Recipe Variety
Beetnik Foods offers a range of meals suitable for people with different dietary needs. It offers frozen meals for people who need or want to avoid gluten, as well as for individuals on the Paleo or Whole30 diets. The company also sells various other food items, such as sauces.
Food Quality
Beetnik Foods uses only USDA organic, certified gluten-free ingredients. Most of its food is also certified Paleo and some meals are Whole30-compliant. The meal delivery service sources only humanely raised, hormone-free, and antibiotic-free chicken, as well as grass-fed beef. It freezes its food to avoid using preservatives or shelf stabilizers.
Nutritional Value & Portion Size
Beetnik Foods meals mostly come in 9 oz. to 11 oz. servings. The calorie count usually ranges from 150 to 400 calories. The meals are nutritionally balanced and rich in nutrients due to the use of high-quality, organic ingredients.
Subscription Flexibility
Beetnik Foods is not a subscription-based service.
Refunds
Beetnik Foods does not issue any refunds.
Compare Plans & Pricing

Atkins Meal Delivery Plans & Pricing
Atkins meal kits
Easy Peasy Meal Kit
Evening Chef Meal Kit
Frozen Foodie Meal Kit
$97.99
$89.99
$69.99
Snack
Harvest trail bars
Meal bars
Shakes
$6.89
$8.89
$7.19 – $8.89
Treats
$6.29 per box

Beetnik Foods Plans & Pricing
Beetnik Foods Pricing
Type
Price
Single Meals
$7.99
Meat Products
$9.99
Pasta Sauces
$8.99
Value Packs
$59.99
Variety Packs
$62.99 - $169.00
Suitable For

Meals For Families
Meals For Kids
Meals For Seniors
Meals For One

Meals For Families
Meals For Kids
Meals For Seniors
Meals For One
Compare Meal Options

Vegetarian Meals
Vegan Meals
Paleo Meals
Keto Meals
Low-Carb Meals
Low-Fat Meals
Meals For Diabetics
Gluten-Free Meals
Organic Meals
Weight Loss Meals

Vegetarian Meals
Vegan Meals
Paleo Meals
Keto Meals
Low-Carb Meals
Low-Fat Meals
Meals For Diabetics
Gluten-Free Meals
Organic Meals
Weight Loss Meals
Compare Sample Meals

Roasted turkey with garlic mashed cauliflower
Ham cheese omlet
Beef merlot
Beef fiesta taco bowl

Bolognese
Chicken Cacciatore
Chicken Stir Fry
Chicken Meatballs
Compare Extras

A La Carte Menu
Gift Cards
Marketplace

A La Carte Menu
Gift Cards
Marketplace
Compare Customer Reviews

Submitted By Miley York on 01/20/2019

I expected to lose weight faster, I lost only 4 pounds the first month. Still, I decided to stick with it because it obviously works and I feel better. I like that the meals are not all carrots, cabbage, and kale, but I'm still getting used to the small portions.

Submitted By Bertha Salyers on 12/20/2018

Don't know why I haven't tried Atkins before, I guess I thought that the new diets were more advanced or whatever. I was sure wrong because I've been on the Atkins diet for a month and already have I lost 6 lbs, which is a huge success for me. I haven't tried the meals yet, but the shakes are great and the bars are surprisingly satisfying. I can't say I never feel hungry, but I haven't been happier in a while, I can feel the progress and I'm getting my self-confidence back

Submitted By Sharon G Carlson on 09/08/2018

worst frozen meal ever, organic lemon chicken with cauliflower, I know why Walmart marked it down, meal in no way resembles photograph, soupy and brown, really bad!

Submitted By Michael Davis on 08/30/2018

I'm on a gluten-free diet, so I decided to try out Beethik Foods, and my overall impression is that the meals are fine, but could be better. Definitely needs more variety.

Submitted By Sarah Jefferson on 08/18/2018

The meals are ok, but the lemon chicken...omg, that has got to be one of the absolute worst things I ever tasted.

Submitted By Peter Carson on 07/28/2018

I decided to leave this review here after seeing all the negative comments other people wrote. I do agree that the food could be better, but hey, it's not that bad. I ordered packs a couple of times when I felt too lazy to actually make my own food and wasn't disappointed. Dunno, maybe I'm just not as picky as the other reviewers.
Winner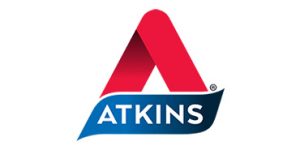 The Atkins diet is one of the most popular low-carb weight loss systems in the world. In this detailed Atkins Meal Delivery review, we explore the philosophy behind this weight loss program, discover the range of tools and resources at your disposal, and provide a full insight into the variety and numerousness of ready-made meals, shakes, and snacks in Atkins' offer.