Beetnik Foods VS 22 Days Nutrition
When choosing between two such amazing services like 22 Days Nutrition and Beetnik Foods, you need to take a good look at all the little details that may make one superior to the other. The goal of this 22 Days Nutrition VS Beetnik Foods comparison is to provide an objective assessment of the quality of both services based on the degree to which they satisfy all the major criteria for meal delivery comparison. View the scores they received on every criterion, take a look at their most prominent features side by side, and discover which one of them has done more to ensure your complete satisfaction.

Taking veganism to the next level
VS

Organic, Tasty, And Budget-Friendly
Highlights

22 Days Nutrition offers plant-based meals that suit your lifestyle, whether you want to enjoy organic ready-made meals or complement your diet with meal replacement protein powders and bars that boost your energy.
Average Price Per Meal:

$11.50

Shipping Cost:

$20.00

Delivery Area:

48 states

Beetnik Foods allows you to easily make healthy food choices and enjoy organic meals, meats, and sauces available at rather affordable prices.
Average Price Per Meal:

$7.99

Shipping Cost:

$0

*

Delivery Area:

48 states
Compare Features

Best For
Best for individuals who want to improve overall health and fitness by enjoying a clean, plant-based diet
Menu/Meal Plans
22 Days Nutrition has 2 menus to choose from, including A La Carte and Weekly Meal Plan.
Recipes/Meal Options
If you choose to order from the company's A La Carte menu, you have 5 breakfast options at your disposal. With the Weekly Meal Plan, you can recieve 5, 7 or 22 days' worth of meals.
Meal & Recipe Variety
22 Days Nutrition offers 100% vegan, gluten-free, dairy-free, soy-free breakfasts, lunches, and dinners on its rotating menu. In addition to vegan meals, the service offers meal replacement vegan protein bars and powders in a variety of flavors, mostly focusing on chocolate and nuts.
Food Quality
All 22 Days Nutrition products are USDA-certified organic and free from GMOs and gluten. They contain no added sugar but instead get flavor from high-quality natural sweeteners such as stevia. They are made from organic superfoods and free from artificial substances.
Nutritional Value & Portion Size
22 Days Nutrition breakfasts contain 250-400 calories and lunches and dinners have 400-600 calories. They are nutritionally balanced and rich in fiber and protein. Meal replacement powders contain 120 or fewer calories. All meals are satisfying and come in medium-sized portions.
Subscription Flexibility
With 22 Days Nutrition, you can modify, skip, pause or cancel your subscription anytime. All changes to your order must be made by Wednesday (11:59 PM EST) before your following week's order. For cancelations, the company points out that it works one week ahead for orders, meaning that if you cancel by the cutoff date, you will still receive one more order.
Refunds
22 Days Nutrition only provides refunds on orders canceled before the cutoff date.

Best For
Best for people who want to eat healthy, organic food without committing to a subcription plan
Menu/Meal Plans
With Beetnik Foods, you can choose from single meals, meat products, pasta sauces, value packs, and variety packs.
Recipes/Meal Options
In its offer, Beetnik Foods features 15+ single meals, 1 meat product, 2 pasta sauces, 10 meal packs with 8 meals each, and 2 variety packs, one with 11 meals and the other with 8 meals.
Meal & Recipe Variety
Beetnik Foods offers a range of meals suitable for people with different dietary needs. It offers frozen meals for people who need or want to avoid gluten, as well as for individuals on the Paleo or Whole30 diets. The company also sells various other food items, such as sauces.
Food Quality
Beetnik Foods uses only USDA organic, certified gluten-free ingredients. Most of its food is also certified Paleo and some meals are Whole30-compliant. The meal delivery service sources only humanely raised, hormone-free, and antibiotic-free chicken, as well as grass-fed beef. It freezes its food to avoid using preservatives or shelf stabilizers.
Nutritional Value & Portion Size
Beetnik Foods meals mostly come in 9 oz. to 11 oz. servings. The calorie count usually ranges from 150 to 400 calories. The meals are nutritionally balanced and rich in nutrients due to the use of high-quality, organic ingredients.
Subscription Flexibility
Beetnik Foods is not a subscription-based service.
Refunds
Beetnik Foods does not issue any refunds.
Compare Plans & Pricing

22 Days Nutrition Plans & Pricing
Meal plans
Days per week
Number od meals
Price per week
Price per meal
5
2
$130.00
$13.00
5
3
$187.50
$12.50
7
2
$175.00
$12.50
7
3
$241.50
$11.50
22
2
$484.00
$11.00
22
3
$627.00
$9.50

Beetnik Foods Plans & Pricing
Beetnik Foods Pricing
Type
Price
Single Meals
$7.99
Meat Products
$9.99
Pasta Sauces
$8.99
Value Packs
$59.99
Variety Packs
$62.99 - $169.00
Suitable For

Meals For Families
Meals For Kids
Meals For Seniors
Meals For One

Meals For Families
Meals For Kids
Meals For Seniors
Meals For One
Compare Meal Options

Vegetarian Meals
Vegan Meals
Paleo Meals
Keto Meals
Low-Carb Meals
Low-Fat Meals
Meals For Diabetics
Gluten-Free Meals
Organic Meals
Weight Loss Meals

Vegetarian Meals
Vegan Meals
Paleo Meals
Keto Meals
Low-Carb Meals
Low-Fat Meals
Meals For Diabetics
Gluten-Free Meals
Organic Meals
Weight Loss Meals
Compare Sample Meals

balsamic sweet potato brown rice
banana cranberry muffins
lemon eggplant nutmeg rice bowl
meals plan

Bolognese
Chicken Cacciatore
Chicken Stir Fry
Chicken Meatballs
Compare Extras

A La Carte Menu
Gift Cards
Marketplace

A La Carte Menu
Gift Cards
Marketplace
Compare User Reviews

Submitted By Bob Wood on 07/10/2018

I believe they stopped their food delivery service. Very disappointing, if you were using this for a while. I am now looking for an alternative.

Submitted By Samantha Aguon on 06/27/2018

Model diet is never fun, we can't eat anything regular folks eat, but 22 days nutrition makes it bearable. I have no time to cook and I just started living alone, makes my life easier knowing I have good food in the fridge when I get home.

Submitted By Mandy Adams on 06/19/2018

Perfect, like everything Queen Bey does! I stopped eating meat because my bae is a vegan and it's been really tough for me, but 22 days nutrition helped so much! Awesome meals, always delivered on time, and I don't have to cook!

Submitted By LisaLLLLIsa on 06/11/2018

Tastes pretty good, and there is enough food for a medium sized woman, but there is a HUGE problem: The meals provide only about half the protein a grown adult needs. Big problem unless you are planning to eat a fourth meal of pure protein.

Submitted By Sharon G Carlson on 09/08/2018

worst frozen meal ever, organic lemon chicken with cauliflower, I know why Walmart marked it down, meal in no way resembles photograph, soupy and brown, really bad!

Submitted By Michael Davis on 08/30/2018

I'm on a gluten-free diet, so I decided to try out Beethik Foods, and my overall impression is that the meals are fine, but could be better. Definitely needs more variety.

Submitted By Sarah Jefferson on 08/18/2018

The meals are ok, but the lemon chicken...omg, that has got to be one of the absolute worst things I ever tasted.

Submitted By Peter Carson on 07/28/2018

I decided to leave this review here after seeing all the negative comments other people wrote. I do agree that the food could be better, but hey, it's not that bad. I ordered packs a couple of times when I felt too lazy to actually make my own food and wasn't disappointed. Dunno, maybe I'm just not as picky as the other reviewers.
Winner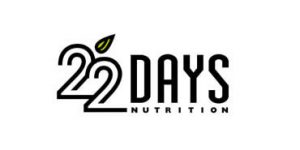 22 Days Nutrition is a meal delivery service for vegans and those who'd like to give the vegan diet a try. It delivers fresh, fully prepared, organic, vegan meals to your doorstep anywhere in the US. Our expert-made review and 22 Days Nutrition reviews written by the company's customers can help you learn all you need to know about this popular service.