22 Days Nutrition VS Trifecta
You no longer have to spend hours in the kitchen to eat healthy, delicious meals. Nowadays, you can order your food from meal delivery services and enjoy high-quality meals at affordable prices. Not sure whether 22 Days Nutrition or Trifecta can better meet your needs? This 22 Days Nutrition vs. Trifecta comparison can help you make an informed decision!

Taking veganism to the next level
VS

Highlights

22 Days Nutrition offers plant-based meals that suit your lifestyle, whether you want to enjoy organic ready-made meals or complement your diet with meal replacement protein powders and bars that boost your energy.
Average Price Per Meal:

$11.50

Shipping Cost:

$20.00

Delivery Area:

48 states

Trifecta Nutrition allows you to enjoy ready-made organic meals that suit your lifestyle and create budget-friendly custom meals of your own by ordering precooked ingredients from the a la carte menu.
Average Price Per Meal:

$14.99

Shipping Cost:

$0

Delivery Area:

50 states
Compare Features

Best For
Best for individuals who want to improve overall health and fitness by enjoying a clean, plant-based diet
Menu/Meal Plans
22 Days Nutrition has 2 menus to choose from, including A La Carte and Weekly Meal Plan.
Recipes/Meal Options
If you choose to order from the company's A La Carte menu, you have 5 breakfast options at your disposal. With the Weekly Meal Plan, you can recieve 5, 7 or 22 days' worth of meals.
Meal & Recipe Variety
22 Days Nutrition offers 100% vegan, gluten-free, dairy-free, soy-free breakfasts, lunches, and dinners on its rotating menu. In addition to vegan meals, the service offers meal replacement vegan protein bars and powders in a variety of flavors, mostly focusing on chocolate and nuts.
Food Quality
All 22 Days Nutrition products are USDA-certified organic and free from GMOs and gluten. They contain no added sugar but instead get flavor from high-quality natural sweeteners such as stevia. They are made from organic superfoods and free from artificial substances.
Nutritional Value & Portion Size
22 Days Nutrition breakfasts contain 250-400 calories and lunches and dinners have 400-600 calories. They are nutritionally balanced and rich in fiber and protein. Meal replacement powders contain 120 or fewer calories. All meals are satisfying and come in medium-sized portions.
Subscription Flexibility
With 22 Days Nutrition, you can modify, skip, pause or cancel your subscription anytime. All changes to your order must be made by Wednesday (11:59 PM EST) before your following week's order. For cancelations, the company points out that it works one week ahead for orders, meaning that if you cancel by the cutoff date, you will still receive one more order.
Refunds
22 Days Nutrition only provides refunds on orders canceled before the cutoff date.

Best For
Best for active individuals who want to eat healthily with zero effort
Menu/Meal Plans
Trifecta Nutrition offers 5 meals plans, including Clean, Paleo, Classic, Vegetarian, and Vegan.
Recipes/Meal Options
With Trifecta Nutrition, if you go with one of the meal plans, you can opt to receive 2-4 meals per day for 5-7 days a week. The company's a la carte menu has more than 30 items.
Meal & Recipe Variety
Trifecta Nutrition offers Paleo, vegetarian, vegan, classic, and clean, minimally processed meals. In addition to fully prepared meals, it offers precooked proteins, carbs, and veggies that can be bought in bulk and freely combined and seasoned to taste. All meals on the menu are organic and free from gluten, dairy, and soy.
Food Quality
Trifecta Nutrition delivers meals made of the highest-quality ingredients, all of which are USDA-certified organic. Its meals are fresh, never frozen, fish and seafood are wild-caught, and all meat is grass-fed. All meals are free from processed foods and artificial ingredients.
Nutritional Value & Portion Size
Trifecta Nutrition meals are optimally balanced and rich in fiber, protein, and healthy monounsaturated and polyunsaturated fats. They rarely contain added oil and the oil used is of the highest quality. Portion size is carefully calculated and satisfies the needs of adults with an active lifestyle.
Subscription Flexibility
With Trifecta Nutrition, you can edit, skip, pause or cancel your order whenever you want. The cutoff day to make changes to your order is the Friday a week before your expected delivery.
Refunds
Trifecta Nutrition may issue a refund or credit if you are not satisfied with your order.
Compare Plans & Pricing

22 Days Nutrition Plans & Pricing
Meal plans
Days per week
Number od meals
Price per week
Price per meal
5
2
$130.00
$13.00
5
3
$187.50
$12.50
7
2
$175.00
$12.50
7
3
$241.50
$11.50
22
2
$484.00
$11.00
22
3
$627.00
$9.50

Trifecta Nutrition Plans & Pricing
Clean and Paleo
Meals per day
Days per week
Price per week
Price per meal
1
7
$108.43
$15.49
2
5
$149.90
$14.99
2
7
$209.86
$14.99
3
5
$214.35
$14.29
3
7
$300.09
$14.29
Vegetarian
Meals per day
Days per week
Price per week
Price per meal
2
5
$115.90
$11.59
2
7
$162.26
$11.59
3
5
$161.85
$10.79
3
7
$226.59
$10.79
Vegan
Meals per day
Days per week
Price per week
Price per meal
2
5
$113.90
$11.39
2
7
$159.46
$11.39
3
5
$161.85
$10.79
3
7
$226.59
$10.79
Suitable For

Meals For Families
Meals For Kids
Meals For Seniors
Meals For One

Meals For Families
Meals For Kids
Meals For Seniors
Meals For One
Compare Meal Options

Vegetarian Meals
Vegan Meals
Paleo Meals
Keto Meals
Low-Carb Meals
Low-Fat Meals
Meals For Diabetics
Gluten-Free Meals
Organic Meals
Weight Loss Meals

Vegetarian Meals
Vegan Meals
Paleo Meals
Keto Meals
Low-Carb Meals
Low-Fat Meals
Meals For Diabetics
Gluten-Free Meals
Organic Meals
Weight Loss Meals
Compare Sample Meals

balsamic sweet potato brown rice
banana cranberry muffins
lemon eggplant nutmeg rice bowl
meals plan

venison
Shrimp
Beef
Ahi Tuna
Compare Extras

A La Carte Menu
Gift Cards
Marketplace

A La Carte Menu
Gift Cards
Marketplace
Compare User Reviews

Submitted By Jenny on 05/08/2018

The food is the worst quality I've ever had. $1 cans of beans would be better than each meal I'm given. I'm disappointed/mad and can't believe a celebrity would put their name behind this.

Submitted By Lisa Mccaughey on 04/24/2018

I was hesitant on ordering this meal service based on reviews I have read. I read that the meals did not give you a lot of food and did not taste good. Well I started the plan anyway and I have to say I am very happy I went with my gut .I have had to actually split up my meals because it's too much food for me to eat. I don't eat bad to begin with my diet is healthy however I did eat chicken and meat but in small amounts I have decided to switch my lifestyle to become even healthier. I have loved every meal so far and they taste fantastic again I am shocked at the amount of food on my plate. I have not been hungry at all and have not snack in between at all. I will definitely be ordering the service again I am A very busy mom works full-time so having my meals already prepared is fantastic !

Submitted By Matt on 04/16/2018

Might work for you if you cant cood and eat poorly already. Otherwise, the food is not fresh, cheap, and over seasoned.

Submitted By Irina 03/10/2018

I subscribed for 22 days of vegetarian meals. The service is ok and it's delivered on time. But I am extremely disappointed with the food quality. It looks like each serving has the same vinegar flavor and doesn't taste and look healthy. For instance day 6th contained pasta on lunch and dinner. Pasta tasted like almost a single mass. Every each meal has very few fresh vegetables and pickled instead. When i heated at work it had a terrible smell. I barely finished 1st week and hope that the rest 2 weeks my husband will help me.

Submitted By Jen on 03/17/2018

Food was overpriced, and really not good. I ended up throwing away a whole order because just looking at it made me feel nauseated. All I got was chicken. I ordered the lean & clean plan, hoping for some variety. I got chicken and rice dishes that were frankly disgusting in taste. I can admire their dedication to organic and high quality ingredients but wow these tasted really terrible.

Submitted By Kathy Fellows on 01/08/2018

Food is lovely, organic, wild caught,etc. Lightly seasoned really does mean lightly, so i add a lot of seasoning if I can figure out what they're using. I think it's a good value for what you pay. There were two cons as far as I'm concerned. The third week they ignored my food allergy list and sent two meals i couldn't eat. They did refund my money instantly when i called. The other problem is that they can't or won't let you say something like beef only once per week. As far as food allergies you are out of luck if you have more than two,so it may not work for me. Be aware they consider potatoes paleo. I can't remember if they only use the small blue ones or others as well.

Submitted By Damon 01/13/2018

Review: Convienience: 5/5 Timely deliver 3.5/5 Food quality 3/5 Flavor 2/5 Customer service: 1/5 I hate cooking, that, and daving a extremely knowlegable family member as a dietician who teaches nationally was what it took for me to finally try a meal service. I tied one locally that was about $10 per meal with snacks that I enjoyed. However they used agave, which tends to be chocked full of pesicides and chemicals, and they used organic "When available". This pretty much led me to believe, that meant NEVER. Enter Trifecta. $110 seemed quite expensive for 7 meals, but my family dietcian reminded me I probabaly spend that anyway on my "main" meals for the week. So I gave in . I ordered just after Christmas , and about 2 weeks later my first order arrived. Packaging was vaccum packed well and the meals were cold still. I surprised by the fact there was no beef. But its all about flavor and quality. They dont use any salt at all, so the food is bland...and I dont eat very much salt or sweet. I began adding pink sea salt and it helped A LOT. I will rate the meals below This is what I got. Salmon and chick pees 4/5 . Good portion . This was the best tasting meal, but again ALL need at least a little seasoning. Ahi and Brussel sprouts 3.5/5 Good size portion, not great. flavor it up and pretty good. (skin on the ahi which was surprising) Chicken wings and veggie stew- 1/5 TRASH. I was so mad 2 came in the meal. super small, fatty and BLAND. I was so hungry after eating it and im only 175 lbs. Customer service was also a joke. I recieved an email saying my second order was arriving that day. bummed becuase I really didnt want it I online chatted with customer service...no sympathy. Ask me why I canceled, and I explained I wasnt thrilled with the chicken. I was overly nice. The lady offere NO response. Then why ask? lol Anyway ...I dont recommend this company at this time. $15 for a meal that I would have thrown away if it wasnt $16!

Submitted By Joey Colebrook on 07/19/2017

Just a heads up, lightly seasoned means bland.  When I first ordered a la carte, I thought that I could just mix it all up into a meal. It turns out you have to season the food yourself. The meals are good.
Winner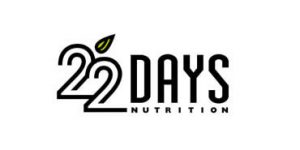 22 Days Nutrition is an innovative meal delivery service for vegans and those who'd like to give the vegan diet a try. Fresh, fully prepared vegan meals are delivered to your doorstep anywhere in the US. The best part? All its meals are organic, meaning you can finally enjoy a healthy, balanced diet all year long. Read our 22 Days Nutrition review to learn more.