22 Days Nutrition VS Home Bistro
Cannot decide between 22 Days Nutrition and Home Bistro? It is definitely a tough choice. Both companies use high-quality ingredients in order to provide you with healthy, delicious food. Luckily, with this comparison, you can find out which one is a better choice for your dietary needs and preferences.

Taking veganism to the next level
VS

Gourmet meals for all tastes
Highlights

22 Days Nutrition offers plant-based meals that suit your lifestyle, whether you want to enjoy organic ready-made meals or complement your diet with meal replacement protein powders and bars that boost your energy.
Average Price Per Meal:

$11.50

Shipping Cost:

$20.00

Delivery Area:

48 states

Home Bistro offers an impressive selection of restaurant-quality meals cooked by one of the best chefs in America, made of fresh, seasonal ingredients, and ready to eat in no more than 10 minutes.
Average Price Per Meal:

$14.50

Shipping Cost:

$15.95-$59.95

Delivery Area:

48 states
Compare Features

Best For
Best for individuals who want to improve overall health and fitness by enjoying a clean, plant-based diet
Menu/Meal Plans
22 Days Nutrition has 2 menus to choose from, including A La Carte and Weekly Meal Plan.
Recipes/Meal Options
If you choose to order from the company's A La Carte menu, you have 5 breakfast options at your disposal. With the Weekly Meal Plan, you can recieve 5, 7 or 22 days' worth of meals.
Meal & Recipe Variety
22 Days Nutrition offers 100% vegan, gluten-free, dairy-free, soy-free breakfasts, lunches, and dinners on its rotating menu. In addition to vegan meals, the service offers meal replacement vegan protein bars and powders in a variety of flavors, mostly focusing on chocolate and nuts.
Food Quality
All 22 Days Nutrition products are USDA-certified organic and free from GMOs and gluten. They contain no added sugar but instead get flavor from high-quality natural sweeteners such as stevia. They are made from organic superfoods and free from artificial substances.
Nutritional Value & Portion Size
22 Days Nutrition breakfasts contain 250-400 calories and lunches and dinners have 400-600 calories. They are nutritionally balanced and rich in fiber and protein. Meal replacement powders contain 120 or fewer calories. All meals are satisfying and come in medium-sized portions.
Subscription Flexibility
With 22 Days Nutrition, you can modify, skip, pause or cancel your subscription anytime. All changes to your order must be made by Wednesday (11:59 PM EST) before your following week's order. For cancelations, the company points out that it works one week ahead for orders, meaning that if you cancel by the cutoff date, you will still receive one more order.
Refunds
22 Days Nutrition only provides refunds on orders canceled before the cutoff date.

Best For
Best for fans of gourmet food
Menu/Meal Plans
With Home Bistro, you can choose from 4 categories, including Meal Combos, Chefs Choice, Individual Meals, and SUPERBowls.
Recipes/Meal Options
Home Bistro features more than 100 options on its menu.
Meal & Recipe Variety
Whether you opt for Home Bistro's individual meals or meal combos, you get to enjoy a vast range of restaurant-grade entrées, including Paleo-friendly, diabetic-friendly, heart-healthy, vegetarian, Mediterranean, low-carb, and gluten-free dishes, as well as meals suitable for weight loss. The meals are often exotic, always gourmet, and sometimes quite luxurious.
Food Quality
Home Bistro carefully chooses its suppliers, making sure that all the ingredients are fresh and natural and that all the meat used to make its meals is humanely raised, vegetarian fed, and free from antibiotics, hormones, and steroids commonly used to induce growth.
Nutritional Value & Portion Size
With Home Bistro, the average calorie count is 700 calories per serving. The meals are generally high in protein and rich in superfoods. The portions are not small, but they may not be satisfying enough for individuals with a big appetite.
Subscription Flexibility
With Home Bistro, you can order and reorder as many meals as you like whenever you like. If you opt for a subscription, you can modify or cancel it anytime, just make sure to notify the company in advance.
Refunds
Home Bistro has a strict no refund policy.
Compare Plans & Pricing

22 Days Nutrition Plans & Pricing
Meal plans
Days per week
Number od meals
Price per week
Price per meal
5
2
$130.00
$13.00
5
3
$187.50
$12.50
7
2
$175.00
$12.50
7
3
$241.50
$11.50
22
2
$484.00
$11.00
22
3
$627.00
$9.50

Home Bistro Plans & Pricing
Meal combos
Number of meals
Price
Price per meal
10
$115.99 - $174.99
$11.60 - $17.50
Individual meals
$12.29 - $24.99
SUPERBowls
Number of bowls
Price
Price per meal
7
$74.99
$10.71
14
$129.99
$9.28
Suitable For

Meals For Families
Meals For Kids
Meals For Seniors
Meals For One

Meals For Families
Meals For Kids
Meals For Seniors
Meals For One
Compare Meal Options

Vegetarian Meals
Vegan Meals
Paleo Meals
Keto Meals
Low-Carb Meals
Low-Fat Meals
Meals For Diabetics
Gluten-Free Meals
Organic Meals
Weight Loss Meals

Vegetarian Meals
Vegan Meals
Paleo Meals
Keto Meals
Low-Carb Meals
Low-Fat Meals
Meals For Diabetics
Gluten-Free Meals
Organic Meals
Weight Loss Meals
Compare Sample Meals

balsamic sweet potato brown rice
banana cranberry muffins
lemon eggplant nutmeg rice bowl
meals plan

Chefs Choice
Paleo
SUPER Lunch Bowls
Vegetarian
Compare Extras

A La Carte Menu
Gift Cards
Marketplace

A La Carte Menu
Gift Cards
Marketplace
Compare User Reviews

Submitted By LisaLLLLIsa on 06/11/2018

Tastes pretty good, and there is enough food for a medium sized woman, but there is a HUGE problem: The meals provide only about half the protein a grown adult needs. Big problem unless you are planning to eat a fourth meal of pure protein.

Submitted By Jess on 05/30/2018

I have been vegan for over a year and I have tried several different meal plans and diets, all of which I enjoyed, until this one. My first impression was that a lot of the meals are basically the same over and over, the packaging is very hard to open. Most of the meals taste terrible, are literally unedible because some things are under cooked or over cooked. When I contacted them to request that they stop the service and refund me what they could they said they cannot stop the shipments even though they have not been sent yet and all the help they could offer was to talk to me on the phone about how to cook the meals... the meals that all have microwave instructions on them. Interestingly enough my review on their facebook page was promptly removed. I am beyond disappointed.

Submitted By Jenny on 05/08/2018

The food is the worst quality I've ever had. $1 cans of beans would be better than each meal I'm given. I'm disappointed/mad and can't believe a celebrity would put their name behind this.

Submitted By Lisa Mccaughey on 04/24/2018

I was hesitant on ordering this meal service based on reviews I have read. I read that the meals did not give you a lot of food and did not taste good. Well I started the plan anyway and I have to say I am very happy I went with my gut .I have had to actually split up my meals because it's too much food for me to eat. I don't eat bad to begin with my diet is healthy however I did eat chicken and meat but in small amounts I have decided to switch my lifestyle to become even healthier. I have loved every meal so far and they taste fantastic again I am shocked at the amount of food on my plate. I have not been hungry at all and have not snack in between at all. I will definitely be ordering the service again I am A very busy mom works full-time so having my meals already prepared is fantastic !

Submitted By Maria Jackson on 05/14/2018

The available cookbooks use simple ingredients I've actually heard about but the meal choices are always elegant and delicious, so I can even prepare them for my friends without feeling like I'm serving them scrambled eggs.

Submitted By Ian Cage on 05/12/2018

Excellent meal delivery for people who try to steer clear of meat as much as possible but still enjoy a good steak from time to time. I'm no cooking wizard by any stretch of the imagination, so the professional service tips I got with every delivery were more than welcome.

Submitted By Tina Carlson on 05/05/2018

A great fusion of rustic and modern recipes really allows me to express my current mood through the meals I eat and serve to my partner after a hard day's work. The wine suggestions are also a neat little addition that saves a lot of time to wine ignoramuses like me

Submitted By Cheryl burgan on 01/15/2018

My son purchased 10 meals for his grandmother on dec 24....still have not received meals or has any contact been made by company about delay. Just send a refund if you are not going to ship
Winner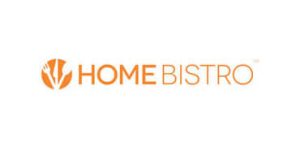 Home Bistro allows you to enjoy restaurant-grade delicacies in the comfort of your own home. The highly skilled kitchen team is led by a Certified Executive Chef and the ingredients are handpicked to ensure the highest standards of taste and nutrition. Read more about this company and its meal delivery service in our dedicated Home Bistro review.