The popular meal kit service Blue Apron has just announced yet another one of its fruitful partnerships with big names in the food industry. This time, Blue Apron is working with the world-famous, award-winning celebrity chef Christian Petroni. The goal is to create meal kits featuring classic Italian-American recipes with a new exciting twist. If you love comfort food, Chef Petroni, Blue Apron or all of the above, keep reading to discover what kinds of recipes you can look forward to and when you can expect these soul-warming delights to hit the Blue Apron menu.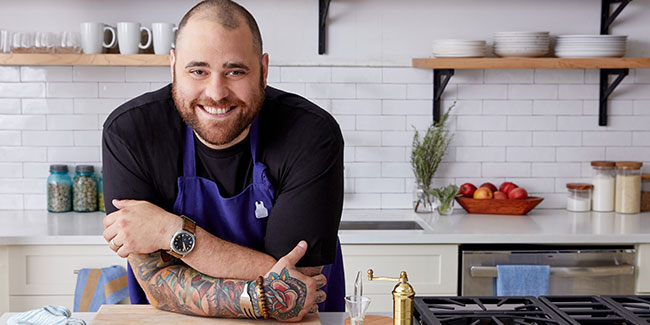 Blue Apron X Christian Petroni
The first recipe designed in cooperation Chef Petroni is set to appear on the Blue Apron menu during the last week of October 2019. So far, 4 recipes have been revealed. One recipe will be featured weekly over the course of 4 consecutive weeks.
Here are the comforting delights that the celebrity chef has prepared for the end of fall:
Cavatelli & Hot Italian Pork Sausage With Kale & Parmesan, on the menu for the week of October 28;
Pork Meatball Italian Wedding Soup With Ditali Pasta & Rosemary, which should appear on the menu for the week of November 4;
Chicken Milanese with Pizzeria Salad, planned for the week of November 11;
Cheesy Brussels Sprout Cannelloni with Rosemary Breadcrumbs, shipped nationwide the week of November 18.
The selection definitely sounds scrumptious and we have no doubt that Chef Petroni and Blue Apron have made sure that the meals are as easy to make as they are mouthwatering. We are already coming up with a way to fit them into our busy cooking schedule since they certainly seem worth a taste.